Prachtig begroeide boom gezien op 18 mtr. School kleine visjes …
4 m Visibility
5 °C - 25 m
Goed zicht ,mooie boomstronken op 18 meter met wat leven
5 m Visibility
6 °C - 25 m
5 m Visibility
6 °C - 25 m
Prachtige veenwanden, veel baarjes, grote snoek en dikke paling. …
5 m Visibility
5 °C - 25 m
Mooie snoek bij de silo en prachtig zicht
7 m Visibility
6 °C - 25 m
Afdaling onder de vlonder gemaakt naar 26 mtr. Regelmatig vissen …
3 m Visibility
7 °C - 30 m
Prachtige diepe duik met aardig wat vis op iedere diepte
5 m Visibility
7 °C - 30 m
Veel klein vis bij de onderwaterobjecten
4 m Visibility
9 °C - 10 m
8 m Visibility
9 °C - 10 m
Snoek bij de oefencontainer
4 m Visibility
7 °C - 30 m
Veel klein vis en 1 mooie snoek
2 m Visibility
12 °C - 5 m
Bij platform grote snoek, langs de kant groepje grotere voor en …
4 m Visibility
18 °C - 5 m
Zicht dieper dan 6m nihil. Daarboven rond de 3/4 meter zicht
3 m Visibility
12 °C - 10 m
Veel klein vis rond 4 meter
4 m Visibility
12 °C - 10 m
Slecht zicht. Op 20 mtr beter zicht Nauwelijks vissen
5 m Visibility
8 °C - 25 m
MILLIGERPLAS ZUID
Nederland, Overijssel
The Milligerplas Zuid (south side) is a nice dive site near the district Stadshagen in Zwolle. Centuries ago the Milligerplas was an old swamp forest, with lots of oaks, growing close together. Most of the wood has decayed, but some large tree trunks have survived and can still be seen during a dive. The Milligerplas has apart from these ancient trunks, large clay walls filled with holes that offer shelter to crayfish, eels and perches.
Particulars
Enter the water of the Milligerplas Zuid. You will find the tree trunks at 20 meters. They are very large and are half buried in the sand. Bring your non-diving family members with you to this location, there's enough beach recreation at hand.
Warnings
Take your diving lamp with you to the Milligerplas Zuid to find the tree trunks and the clay walls.
Read more
MILLIGERPLAS ZUID Features
Address

Lisdodde, Stadshagen, Zwolle

Parking

Sufficient parking

Distance

100 m.
Suitable for

All levels, night diving, scuba diving practice (teaching platforms)

Permit

N.v.t. / NA

Access

Free access

Facilities

Beach pavilion, toilet

Water

Fresh

Kind of dive

Shore dive

Current

None

Visibility

3 - 8 m.

Average visibility

4 m.

Depth

28 m.

Bottom

zand en veen

Life

Carp, eel, pike, pike-perch, roach

Other recreation

Canoeing, beach recreation, surfing , swimming

Emergency

112
MILLIGERPLAS ZUID Photos and Images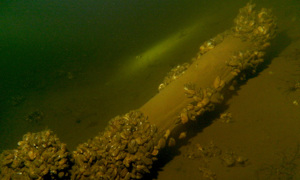 Current weather conditions
Wind :
Condition :
Temperature : °C