SPRIMONT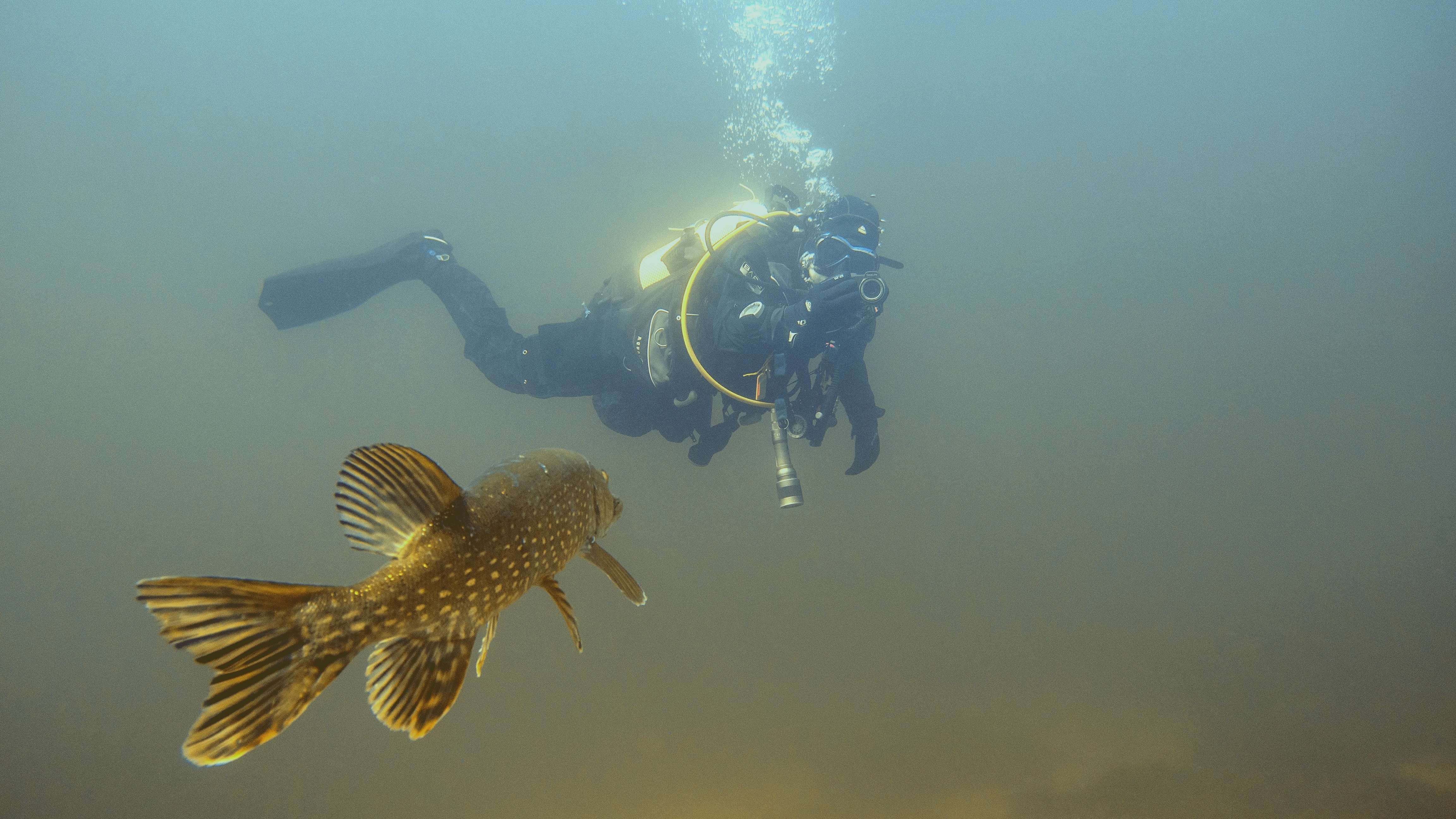 Jessica Ruijs
Belgie,
12-11-23
Prachtige duik tussen de vele nieuwsgierige karpers, prachtige steuren & snoeken. Verrassend goed zicht
SPRIMONT
Erwin Kort
Belgie,
15-07-23
Clubduik. Plek is goed te vinden en volgende parkeerplaats. Heel erg weinig zicht (50 cm) en koud (8 graden op 10 meter).
SPRIMONT
sammie brems
Belgie,
3-04-23
SPRIMONT
Vincent Brouerius van Nidek
Belgie,
26-11-22
Op diepte slecht zicht, in het ondiepe stuk best redelijk. Paar mooie grote vissen gezien bij entree
SPRIMONT
Marco
Belgie,
22-05-22
Voor de eerste keer gedoken in Sprimont maar helaas was het zicht bijzonder slecht.. nog geen 30cm denk ik.
SPRIMONT
Zondagduikje
Belgie,
6-06-21
Helaas blijft het nu al geruime tijd serieus troebel water.😒 Er wordt thans alles aan gedaan om er een mooie duikstek van te maken!
SPRIMONT
Jo croimans
Belgie,
4-10-20
Zeer vriendelijke mensen, goed geregeld, mooie duikstek.
SPRIMONT
Prima duikje
Belgie,
16-08-20
Mooie plaats voor een duikje. Veel karpers, en baarsjes en op 19m ook nog twee steuren. Goed restaurantje en 230 fles vulling
SPRIMONT
Bart en Mark
Belgie,
25-07-20
Leuke duikstek! Heel veel karpers, meteen bij de instap al! Ook nog een paar grotere snoeken! Al met al een top duik!!
SPRIMONT
Stefan en Jonathan
Belgie,
1-06-20
zeer weinig volk, zicht was niet super maar wel een rustige relaxe duik. water was 10° aan de oppervlakte en 8° op 10meter
SPRIMONT
Bart en Patrick
Belgie,
22-12-19
koud duikje, slecht zich. \nMaar voor de zondag voormiddag altijd leuk!
SPRIMONT
Karin
Belgie,
13-10-19
zondag middag - al veel duikers gepasseerd in de ochtend - in het begin was zicht ok - op diepte vanaf 15m veeeeel stof
SPRIMONT
Maarten - Marc - Evi
Belgie,
13-10-19
Vrij goed zicht deze keer. Een kleine, maar fijne steengroeve met een prachtige bodem vol rotsblokken om naar leven te zoeken.
SPRIMONT
Benny
Belgie,
22-09-19
Opmerkelijk dat een groeven 10 meter minder diep is door de droogte van de laatste twee jaar maxium diepte nu 20 meter
SPRIMONT
Roland
Belgie,
15-09-19
Mooie duik. Diamantsteur gezien. Veel karpers bij de instap, een spektakel op zich!
Sprimont is a dive site in Belgium with large boulders and steep walls. It's a flooded quarry which is not much larger than a football field. Yet diving here is worthwhile, especially in combination with the nearby dive site La Gombe.
Particulars
Sprimont can be reached via a style path. There is an elevator for your dive gear. Most fish can be seen in shallow water.
Warnings
Make sure to check the opening hours of Sprimont. You do have to show a valid ID. Don't use soap and shampoo when showering, everything rinses into the quarry. Poor visibility after rain.
Read more
SPRIMONT Features
Nicknames

Carrière de Lillé

Address

Rue de Presseux 10, 4140 Sprimont

Parking

Sufficient parking
Distance

300 m.

Suitable for

Groups, underwater photography, all levels

Permit

N.v.t. / NA

Facilities

Dive center , fill station, lift, shower, toilet, restaurant

Water

Fresh

Kind of dive

Shore dive

Current

None

Visibility

4 – 8 m.

Average visibility

5 m.

Depth

28 m.

Bottom

rotsblokken

Life

Sturgeon, pike, perch, carp, koi carp, roach, mussel, sponge

Other recreation

None

Emergency

112
Current weather conditions
Wind :
Condition :
Temperature : °C