Droogpakduik specialty, top top top top zicht! We waanden ons in de tropen (behalve de …
4 m Visibility
5 °C - 10 m
Mike en Marjolein
28-2-21
Prachtige diepte duik gemaakt met fantastisch zicht. Duikje snoek op 28 meter
Nog nooit zo'n goed zicht gehad hier, wel 20 meter als je linksaf in de eerste bocht gaat …
20 m Visibility
3 °C - 15 m
Maurice van Munster
28-2-21
Zicht is goed nog weinig leven rondom het wrakje veel kleine baars
7 m Visibility
4 °C - 10 m
Toon & Rob de zeeduivels
27-2-21
Zeer helder maar erg koud.
15 m Visibility
4 °C - 35 m
Op 35 meter grote baarzen op bodem en grote snoek op bodem. Bij wrak school kleine baars …
10 m Visibility
6 °C - 10 m
Annelies en Joost (Heiduikers)
21-2-21
Koud inderwater, warm boven. Mooi zicht. Leuke foto's maken met groothoek. Geen vis.
10 m Visibility
5 °C - 15 m
Zicht is super, vooral op een meter of 20. Weinig leven tegen gekomen.
12 m Visibility
3 °C - 25 m
Prachtige zicht, door de zon azuur blauw water. Geen vis gezien bij boot of omgeving. …
6 m Visibility
2 °C - 10 m
Wat een heerlijke duik, super zicht, 1 visje en veel garnaaltjes tijdens de safety stop.
10 m Visibility
4 °C - 25 m
Annelies & Joost - Heiduikers
16-2-21
Nachtduikje. Naar wrakje gezwommen. Geen snoek. Wat baarsjes, kreeften, grondeltjes. Na 40 …
7 m Visibility
4 °C - 15 m
10 m Visibility
4 °C - 15 m
Heel goed zicht! In het wrakje op 14 meter zaten veel baarzen, we hebben ook een grondel …
10 m Visibility
4 °C - 15 m
Heerlijk duikje met RVG. Boomstr-kleiwand-wrak. Zicht nog steeds zeer goed (was …
10 m Visibility
4 °C - 15 m
Mooie duik. Via boomstammen naar kleiwand en via de boot terug. School grote baarzen en …
10 m Visibility
4 °C - 25 m
SLIJK-EWIJK
Nederland, Gelderland
Slijk-Ewijk is a very nice dive site with often good visibility, lush vegetation and a lot of fish. The gently sloping bottom consists of light colored sand, interspersed with dark rock formations. This creates the illusion of a moon landscape. West of the entry are several walls where you can spot eels and crayfish. Night diving at Slijk-Ewijk is really something special. With some luck you spot hundreds of bass, sleeping on the bottom. Furthermore, there are plenty of recreational activities for a fun day with the family.
Particulars
Enter the water from the north shore. Right before the entry Slijk-Ewijk is relatively shallow. This creates great opportunities for snorkeling. Visibility is good and there are plenty of small fish. Diving is also possible on the southwest side of the lake.
Warnings
At Slijk Ewijk a parking fee is required. You can also buy a year permit.
Read more
SLIJK-EWIJK Features
Nicknames

Strandpark Slijk-Ewijk,Valburg,Gat van Hage

Address

Valburgsestraat, Slijk-Ewijk

Parking

Sufficient parking, paid parking
Distance

50 m.

Suitable for

All levels, disabled divers , night diving, snorkeling, scuba diving practice, technical diving , free diving

Permit

N.v.t. / NA

Access

Paid parking, free access

Facilities

Shower, toilets, restaurant

Water

Fresh

Kind of dive

Shore dive

Current

None

Visibility

3 - 15 m.

Average visibility

5 m.

Depth

36 m.

Bottom

zand,veel begroeiing

Life

Bream, carp, pike, roach, crayfish, perch, pike-perch

Other recreation

Beach volleyball field, canoe rentals, recreational center omnivens , playground ship, quadbike riding, beach with lawns and playgrounds, wind surfing , swimming , biking, fishing

Emergency

112
SLIJK-EWIJK Photos and Images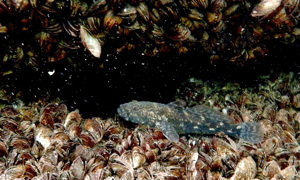 Current weather conditions
Wind :
Condition :
Temperature : °C