MV PELTASTIS
David Wassing
Croatia,
5-10-23
Prachtige duik op een mooie wrak. Iets minder zicht dan vorig jaar, maar nog steeds goed. Mooie tocht langs de schroef en door de brug
MV PELTASTIS
Arjan Waterman
Croatia,
5-10-23
Geweldige duik op dit wrak. Veel galatheas, schorpioenvis en iemand zag zelfs een congeraal. Mooi wrak. Staat ook mooi rechtop.
MV PELTASTIS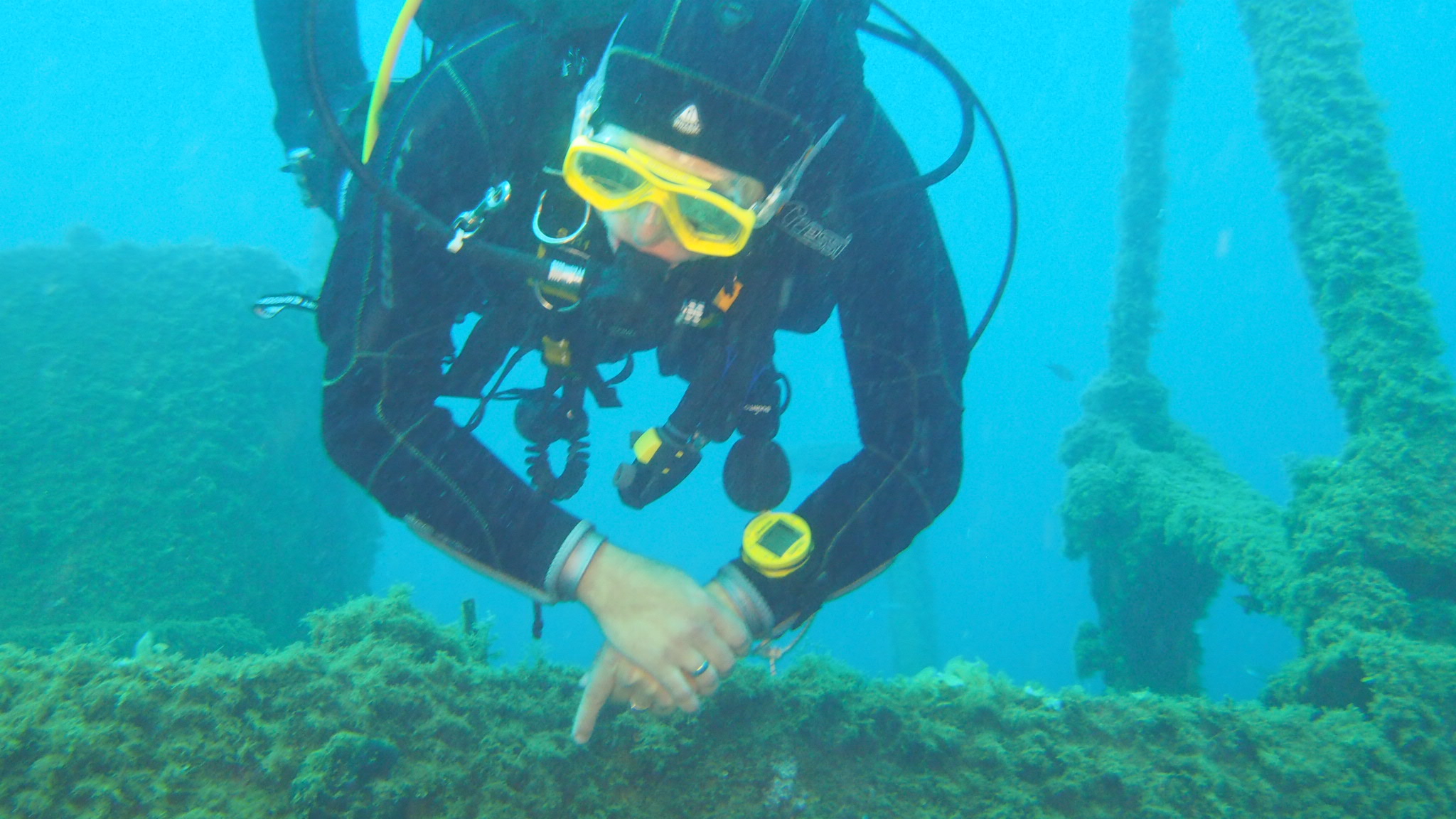 Mania Siggelkow
Croatia,
13-09-23
Very beautiful wreck that is always worth diving. Lots of fish around the wreck and some flabellinas and crabs seen.
MV PELTASTIS
Paul V
Croatia,
1-07-23
Mooi groot wrak met leuke doorgangen. Als enige ingeschreven bij het duikcentrum en als enige boot bij het wrak dus het hele wrak voor ons 2
MV PELTASTIS
Carola en Rick
Croatia,
25-09-19
Leuke duikstek, mooi wrak. Makkelijk duik ook voor beginners. Helaas waren we samen met een groep poolse duikers die het wrak aanraakten.
MV PELTASTIS
Andre
Croatia,
7-08-19
Mooi intact wrak met veel leven. Leuk om te duiken voor meerdere nivo's.
MV PELTASTIS
Eric
Croatia,
17-08-17
Mooi wrak, goed zicht, divers leven gezien.
The Peltastis sank in 1968 and is locally known as the GRK or The Greek. The wreck is still in one piece and in excellent condition, with the tip of the foremast at only 7 meter. According to local information, the captain was still at the wheel when the Peltastis sank. His body was recovered three months after sinking. The remaining crew members survived.
Particulars
The Peltastis can be reached in two ways. From the shore or by boat. From the shore it's a 100 meters swim (5 minutes) to the wreck. The front and rear masts are both marked by a buoy with line. The other option is a boat dive. There are several diving centers that offer boat dives. Type: Freight ship. Construction site: Kremer D. W. Sohn, Elmshorn. Cargo: Wood and chemicals. Length: 60 m. Width: 9,1 m. Height: 5,5 m. Heighest point: 7 m. Deepest point: 31 m.
Warnings
Be careful when you want to reach the Peltatis wreck from shore. The entry point is not steep but very rocky!
Read more
MV PELTASTIS Features
Nicknames

GRK,The Greek

Address

Kroatie, Kvarner

Parking

Sufficient parking
Distance

70 m.

Suitable for

Advanced divers

Permit

N.v.t / NA

Access

Free access

Facilities

Boat dive facilities

Water

Salt

Kind of dive

Shore dive, boat dive, wreck dive

Current

Limited

Visibility

10 - 20 m.

Average visibility

12 m.

Depth

32 m.

Bottom

zand

Life

Scorpionfish

Other recreation

Boating, yachting
Current weather conditions
Wind :
Condition :
Temperature : °C
Spots nearby

Malinska (10,72km)
Read more