NIEUWE MEER MERCURE
Eva Katona
Nederland, Noord Holland
24-07-23
Interessante duik. 3 bootwrakken gespot en veel visjes. Mede duikers nog een 4de wrak gezien. Zicht rond 1m. Veel puin.
NIEUWE MEER MERCURE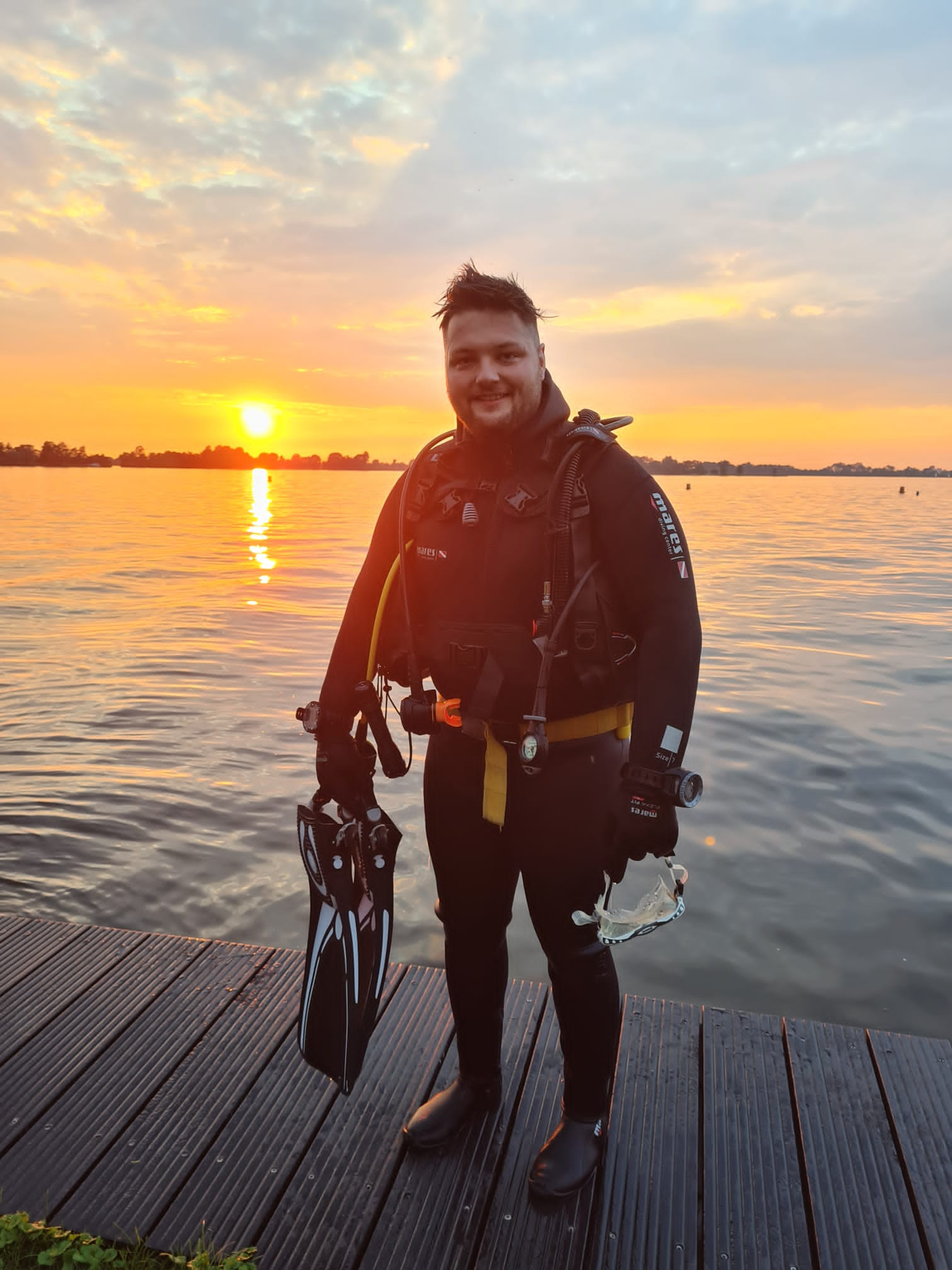 Sven Persoon
Nederland, Noord Holland
8-07-23
Donkere plas en weinig zicht. Maximaal 1.5 meter. Vanaf de steiger in en uitstap gemaakt andere plekken waren dichtbegroeid met riet.
NIEUWE MEER MERCURE
Duikersgids Support Team
Nederland, Noord Holland
2-08-22
Wrakken, begroeide puinhopen, veel vis. Een stek om uit te proberen!
NIEUWE MEER MERCURE
Nederland, Noord Holland
Nieuwe Meer Mercure is een leuke duikstek met verschillende interessante biotopen. Duik langs de begroeide oevers vol scholen jonge vis aan de oostzijde, zoek de twee wrakken op vlak bij de instapplaatsen of verken de grote, begroeide puinbergen in zuidelijke richting. Daar wemelt het van de baarzen, snoeken en wolhandkrabben. De twee bootwrakken liggen tussen de 4 en 6 meter. Het oostelijke wrak is een zeilboot die in tweeën gebroken tussen het begroeide puin ligt. Het westelijke wrak is een houten boot. FlyboardWorld is zelden actief maar let toch even op.
Particulars
Je gaat bij Nieuwe Meer Mercure te water vanaf de noordoever. Er zijn vier instapplaatsen. De kom aan de westkant is het makkelijkst maar ook de oostelijk gelegen instapplaatsen worden veel gebruikt. Op beide plekken loopt de bodem geleidelijk af en ligt vlak voor de instapplaats een bootwrak. Aan de oostkant vind je ook meer oeverbegroeiing met scholen vis. De instap is aan deze kant wat lastiger.
Warnings
Je hebt bij Nieuwe Meer Mercure weinig last van FlyboardWorld, westelijk van de instapplaats. Maar let toch op of ze actief zijn. Navigeren op kompas is lastig als gevolg van het vele metaal en betonijzer.
Read more