MONTE MARE
Marjolein Nieuwland
Duitsland,
2-04-23
Ook hier meerdere duikjes gemaakt, was erg druk, veel beginners en les, daardoor diverse klappen met vinnen op mijn hoofd
MONTE MARE
Tako
Duitsland,
4-01-23
Erg leuk om een dagje te duiken. Niet heel groot, maar kan goed wat skills oefenen. Hele gezin kan mee. Er is ook een leuk zwembad bij.
MONTE MARE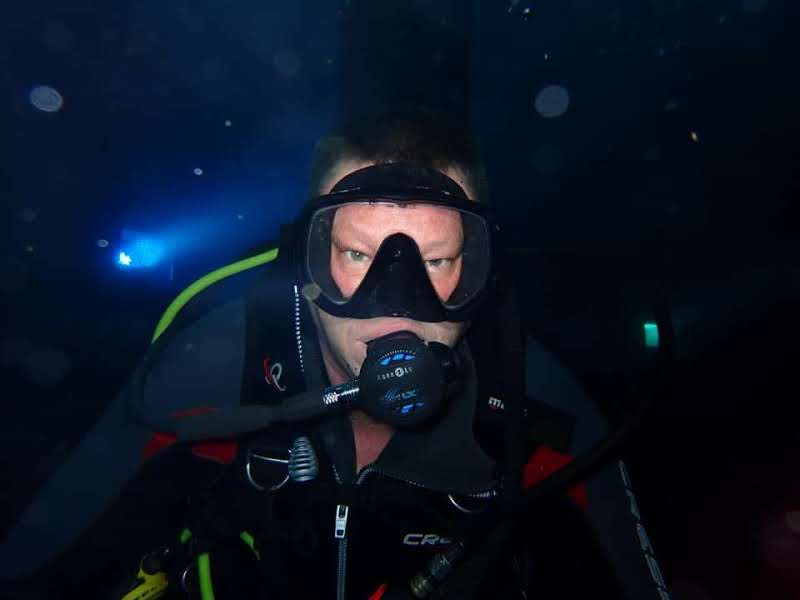 Didi Hanssens
Duitsland,
14-05-22
Heerlijk samen met.de buddy's Donpi,Peter,Karo 3duikjes waarvan 1 naked dive ter nagedachtenis van buddy David. Nadien relax sauna en eten
MONTE MARE
De ruiter
Duitsland,
7-03-20
Vandaag een dagje wezen duiken in Monte mare! 2 duiken gemaakt en weer even lekker kunnen oefenen met trim enz. Jammer dat het druk was!
MONTE MARE
Didi en david
Duitsland,
4-11-19
Mooie combinatoe van rust in het sauna complex en genot van duiken zoveel je wil. Ideale plaatst voor oefeningen en toch wat te genieten.
MONTE MARE
Michel
Duitsland,
23-02-19
Mooie plek voor als je de snoeken even zat bent. Leuke dag gehad hier vandaag.
MONTE MARE
Didi Cassandra Caroline Peter
Duitsland,
23-02-19
3dubbele duikdag in Montemare gevolgd door een Naked diving chalenge. Heerlijk genieten met de buddies. Relaxen mag ook eens.
MONTE MARE
Hanssens Didi peter vanderborg
Duitsland,
3-03-18
Heerlijke combinatie van duiken spelen en saunas...genoten met.Cassandra 10j en peter.
MONTE MARE
Steven Stegeman
Duitsland,
15-01-16
Voor het eerst gedoken hier. 3 lekkere duiken in de shorty gemaakt in water van 28 graden. Leuk om keer gezien te hebben.
MONTE MARE
Hanssens Didi
Duitsland,
3-01-15
Heerlijke 2duiken en sauna,turks,sneeuwbad na de duiken,echt een fijne ervaring.
MONTE MARE
Benjamin
Duitsland,
21-08-14
Leuk om er te duiken en je oefeningen te doen 2 keer gedoken die dag. Tip neem een dag kaart dan hoef je niks bij te betalen.
MONTE MARE
Anne-Jose
Duitsland,
4-04-14
Leuk om te oefenen en gezellig met een groep te gaan duiken. Pas op dat je op tijd bij de receptie afrekent anders is het dik bijbetalen!
MONTE MARE
Ariane
Duitsland,
9-02-14
Leuke bak met water. Perfect om allerlei oefeningen te doen. Let wel op dat je de artsenkeuring bij je hebt en je aanmeldt!
Monte Mare is an indoor swimming pool with sauna, spa and diving pool. Children can have fun in the pool and you can make a relaxing dive. Always first register on the website!
Particulars
There are tubes in Monte Mare where you can dive through them. You will also see training platforms, artificial caves and a wreck. Contents: 10 million liters of water. Temperature: 28 degrees.
Warnings
No access in Monte Mare without reservation, medical report and health certificate.
Read more
MONTE MARE Features
Address

Münstereifeler Straße 69, 53359 Rheinbach

Parking

Sufficient parking

Distance

20 m.
Suitable for

Beginners, advanced divers, helmet diving, scuba diving practice (at one of the diving schools)

Permit

N.v.t. / NA

Access

Booking only on wwwmonte-marede your physician report and health declaration will be checked!

Facilities

Shower, dive center , lift, lockers, restaurant, changing rooms (ladies and gents seperated), toilet, rental

Water

Fresh, warm

Kind of dive

Indoor

Current

None

Visibility

10 - 20 m.

Average visibility

15 m.

Depth

10 m.

Bottom

steen

Life

None

Other recreation

Wave pool , sauna, wellness, swimming pool

Emergency

112
MONTE MARE Photos and Images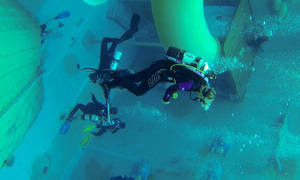 Current weather conditions
Wind :
Condition :
Temperature : °C
Spots nearby

Dive4life (28,69km)

Fuhlinger see bb (44,61km)
Read more