DIRECTOR'S BAY
Kristin Shivers
Curaçao,
4-09-23
DIRECTOR'S BAY
Paul Caelen
Curaçao,
26-05-23
Vandaag een duik net mijn vaste buddy. Heerlijke duik. Massa's vissen, prachtige koralen.
DIRECTOR'S BAY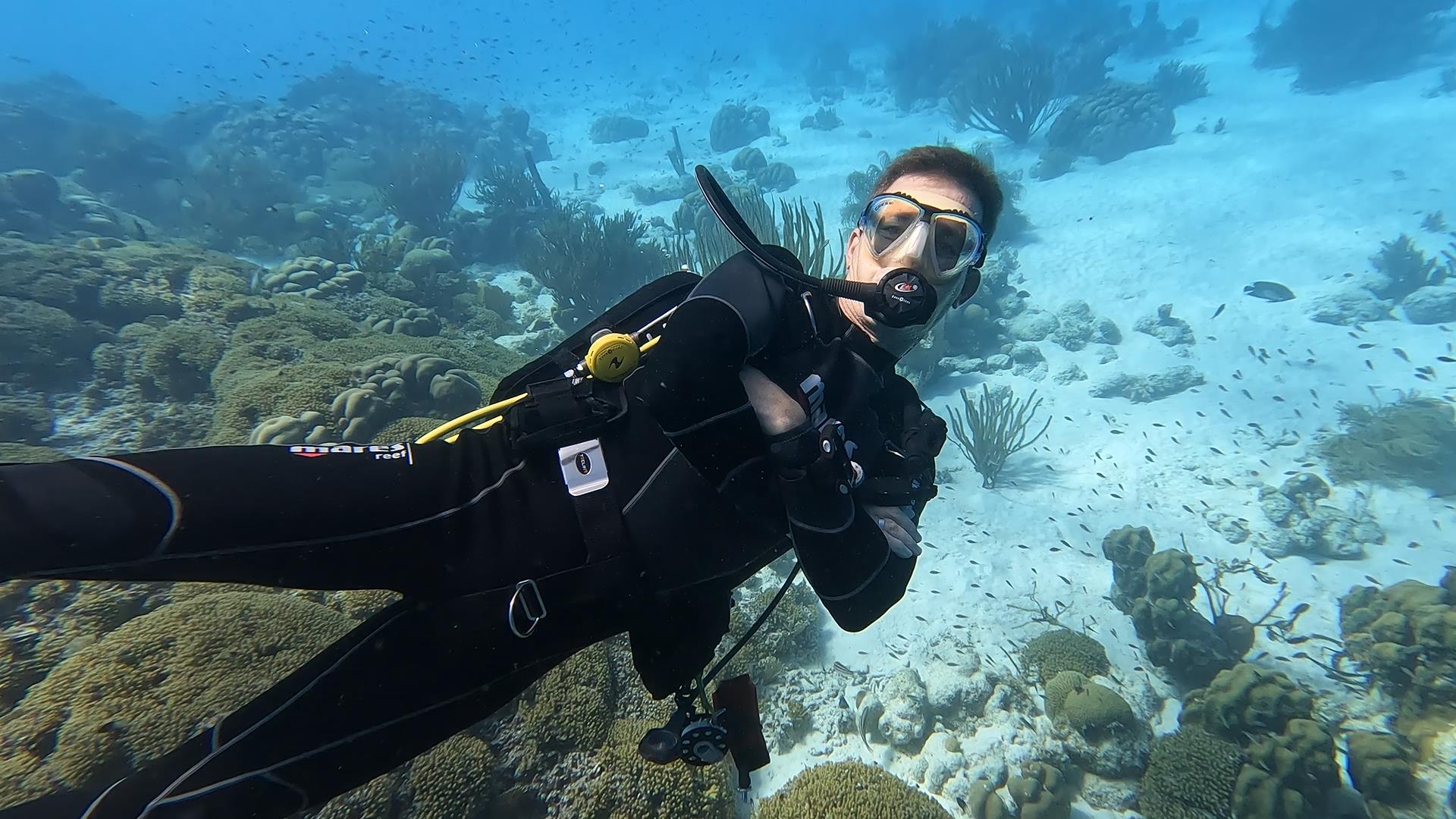 Corne Uijens
Curaçao,
21-01-23
Mooie duik, ontzettend veel hard en zacht koraal, sponsen en waaiers. Veel vis en 3 schildpadden deze keer. Een sterke stroming de hoek om
DIRECTOR'S BAY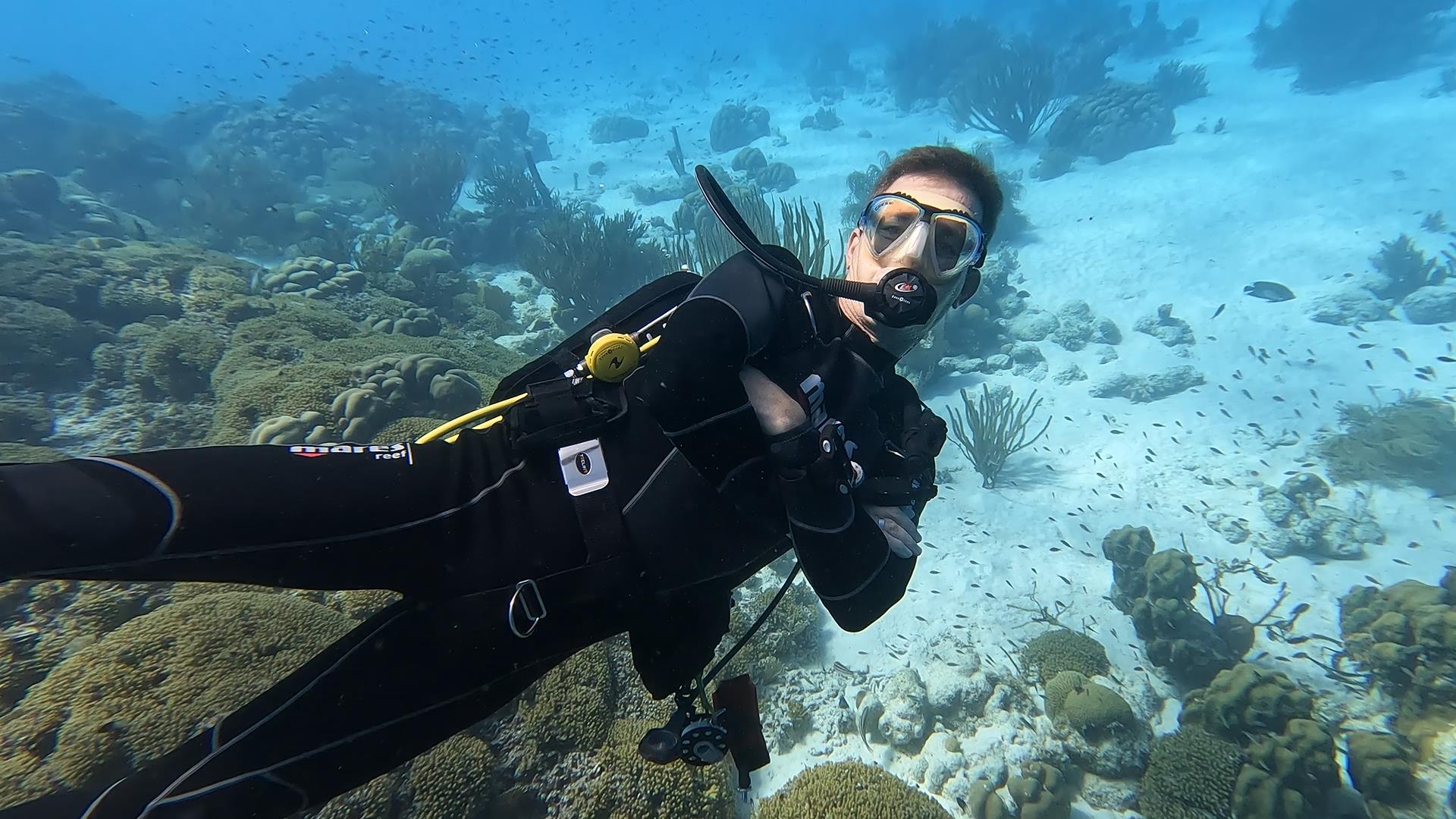 Corne Uijens
Curaçao,
8-11-22
Deze plek blijft mooi en fascinerend, zo ontzettend veel vis, zijn adembenemende dieptes en oneindig veel koraal. YouTube: Corne Uijens
DIRECTOR'S BAY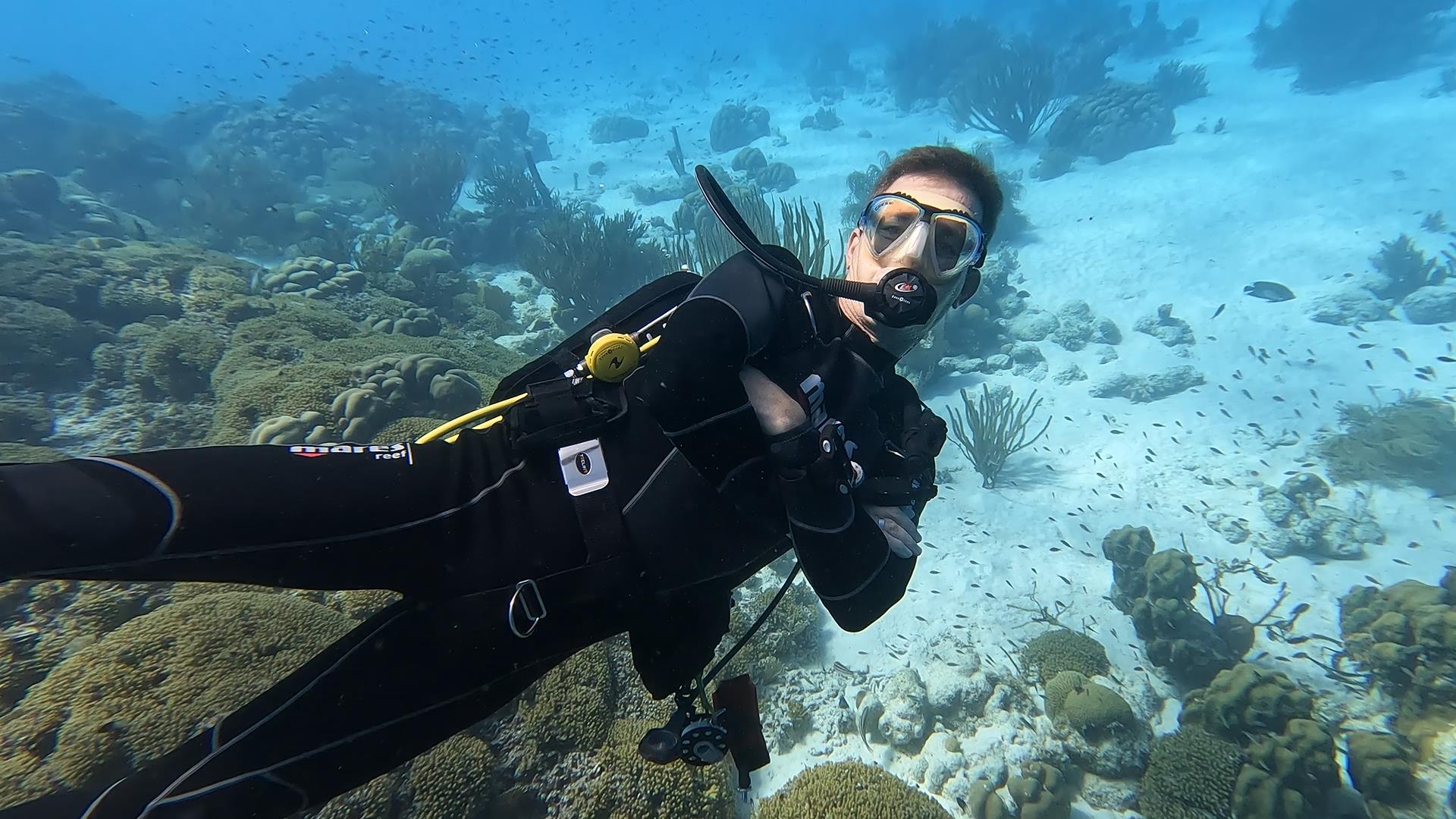 Corne Uijens
Curaçao,
18-09-22
Geweldige duik, zoveel mooi koraal en ontzettend veel vis. Kijk YouTube: Corne Uijens
DIRECTOR'S BAY
Nick van Gils
Curaçao,
18-08-21
Fantastische duik gehad. Veel leven, ver zicht en mooi koraalproject. Flamingo tongue, steenvis, garnalen en nog veel meer.
DIRECTOR'S BAY
Yahya The Diveshop Curacao
Curaçao,
17-09-20
gedoken richting oosten na 20 a 25 min bij de inham op 25 meter rechts op 14 meter 2 mooie zeepaardjes .
DIRECTOR'S BAY
Annemiek
Curaçao,
27-11-19
Hele mooie duik, staat lichte stroming dus beetje driften en er dan uitkomen bij tugboat. Prachtige plek.
DIRECTOR'S BAY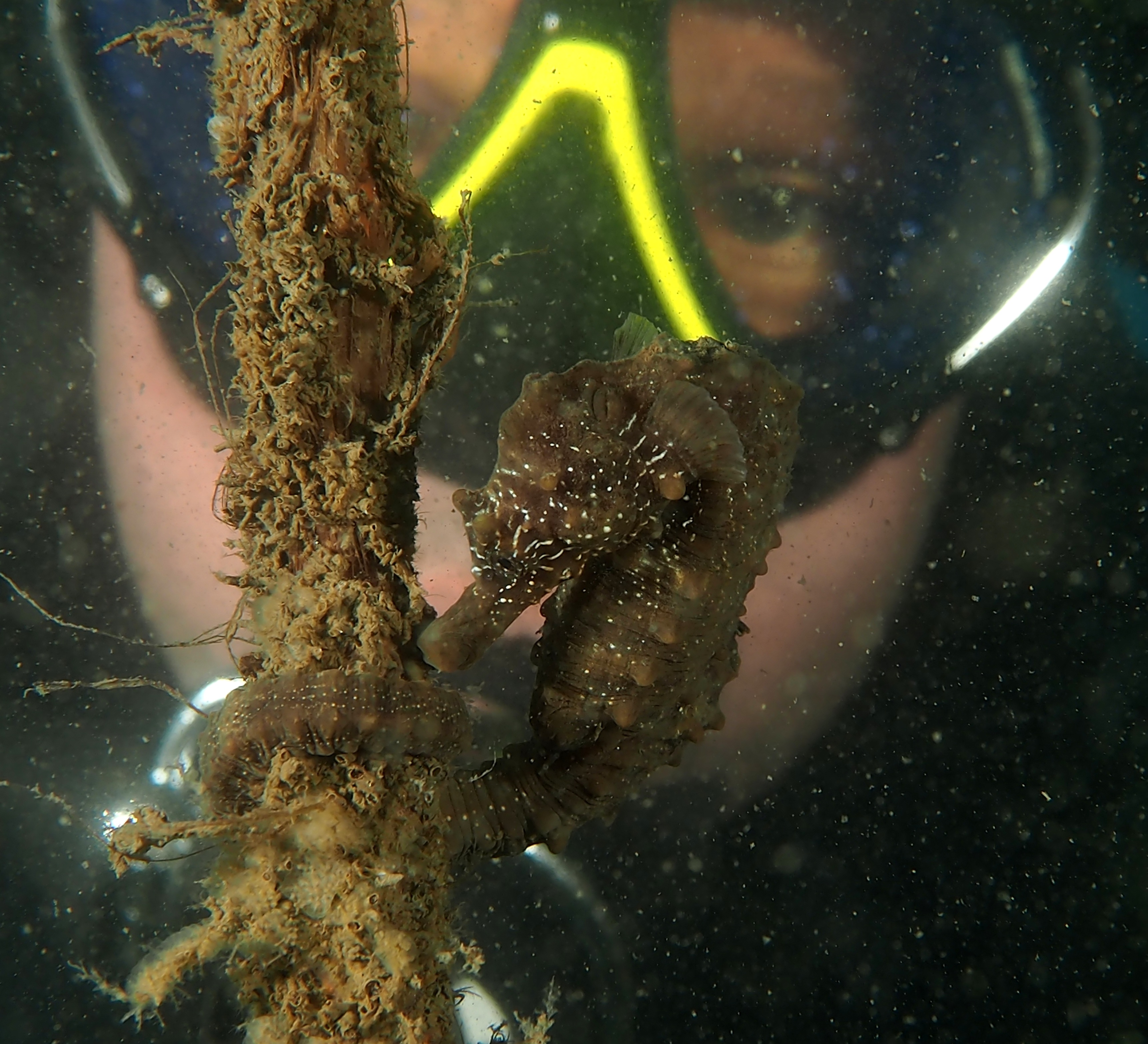 Peter Groeneveld
Curaçao,
4-10-19
Strand van alleen stenen Wand loopt snel naar beneden. Bij het overzwemmen van de "vingers" hou je diepte goed in de gaten. Goed Trimmen
DIRECTOR'S BAY
Joost , Gonnie en JP
Curaçao,
5-12-18
Mooie koraalwand onder water, mooi keistrandje boven water. Grote variatie aan koralen, sponzen en onderwaterleven .
DIRECTOR'S BAY
Suzi wan
Curaçao,
11-04-18
Vee stroming vandaag vooral rond 10 meter. Heel veel vissen te zien.
DIRECTOR'S BAY
Directeursbaai
Curaçao,
7-04-18
Mooie duik veel trompetvissen, yellowfish, kogelvis, papagaaienvissen
DIRECTOR'S BAY
frankN
Curaçao,
25-03-18
prachtige relaxe duik. veel kunnen fotograferen. koraal mooi in leven. overvloed aan vis. en geen koraalduivels top.!!
DIRECTOR'S BAY
Peter Rijkers
Curaçao,
7-09-17
Eagle Ray, Murenes, leuke duik
DIRECTOR'S BAY
Patrick
Curaçao,
15-07-16
Nacht duik van deze loc naar tugboat leuke ervaring op 20 meter weinig leven gezien.
Director's Bay used to be the private beach of the directors of Shell, the Dutch Royal family used this beach at the same time. After the departure of Shell in 1985, the beach became public. Dive here left along the vertical wall, which extends to a depth of about 15 meters. You'll see beautiful corals and large schools of fish, in all shapes and sizes. From here you can also reach the dive site 'Tugboat'. Make sure you will be picked up there as your air supply won't be enough to make it back. Director's Bay is also a nice snorkeling beach.
Particulars
The metal tubes that you will see in the water at Director's Bay were part of a structure that had to limit the surge, to make this site more enjoyable for the elite.
Warnings
Keep an eye on your depth gauge, you are quickly deeper than you've planned. Beware of car burglary, you are on a secluded beach.
Read more
DIRECTOR'S BAY Features
Nicknames

Directeurs baai,Shellstrand

Address

Curacao

Parking

Sufficient parking
Distance

40 m.

Suitable for

Beginners, experienced divers, advanced divers, snorkeling

Permit

N.v.t. / NA

Access

Free access

Facilities

Small bench

Water

Salt

Kind of dive

Shore dive

Current

Limited, medium

Visibility

20 - 30 m.

Average visibility

25 m.

Depth

50 m.

Bottom

zand en koraal

Life

Blue parrotfish, cowfish, honeycomb grouper, lionfish, rainbow parrotfish, sergeant major or pintano, smooth trunkfish and more, spotted drum or spotted ribbonfish, trumpetfish

Other recreation

Swimming

Emergency

912
DIRECTOR'S BAY Photos and Images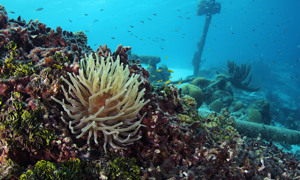 Current weather conditions
Wind :
Condition :
Temperature : °C