BREYDON WIDGEON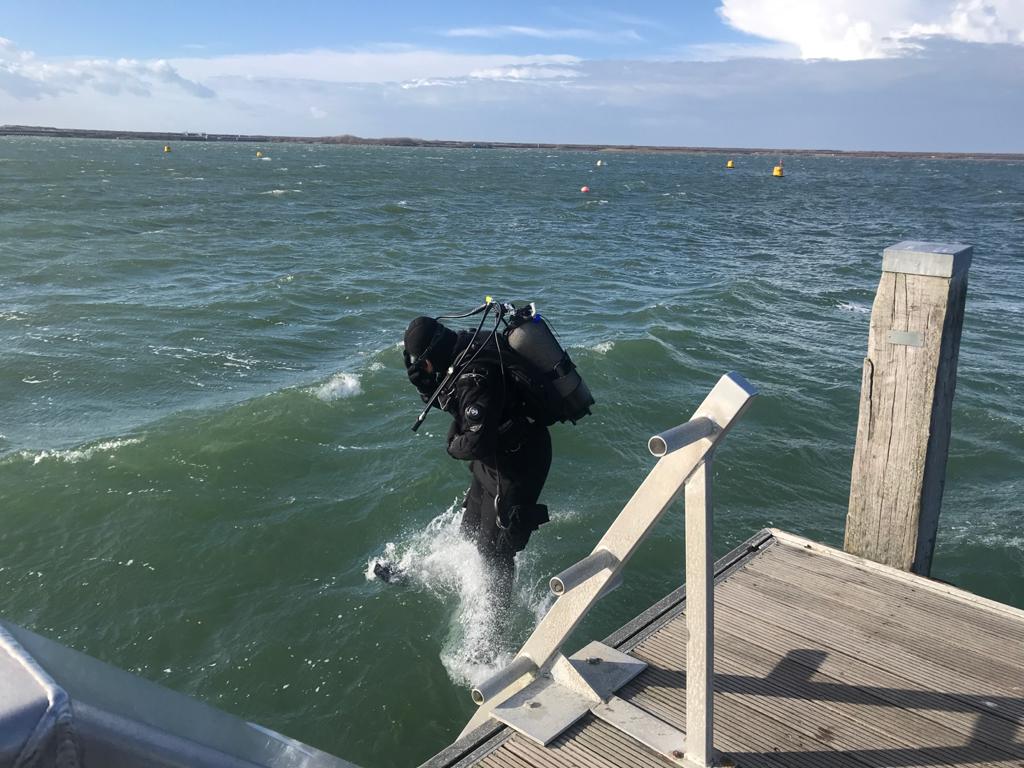 Peter Janneman
Belgie,
15-06-22
Zicht was ongeveer 1.5 meter. Toch een mooie duik. Wrak is mooi begroeid. Geen grote vissen gezien wel veel jong leven. Gedoken met Murene.
BREYDON WIDGEON
Mark Barto
Belgie,
27-09-21
Prachtige duik vanaf de Lamlash, prima zicht en een duik van 75 minuten. Veel anemonen, steenbolk en gehoornde slijmvis.\n
BREYDON WIDGEON
PeterQ
Belgie,
16-08-20
Met de Nehalennia van DTY. Leuke duik en redelijk zicht. Anamonen noordzeekrabben en diversen andere soorten.
BREYDON WIDGEON
DTY Jos // Patrick
Belgie,
23-06-19
Mijn eerste zeedijk (Jos) jammer van het zicht maar wat ik gezien heb is voor herhaling vatbaar.
BREYDON WIDGEON
PeterQ
Belgie,
2-09-18
Zeer mooi duik veel kleine vis. Voor de foto's ga dan naar DTY.nl foto argief.
BREYDON WIDGEON
Peter Weeland
Belgie,
28-05-17
Het zicht kan beter .veel steenbolken in de stuurhut op het zand genoeg brokkelsterren en een aantal giga NZ krabben mooie begroeiing.
BREYDON WIDGEON
Remko
Belgie,
14-09-16
Zeer mooi wrak! Wat een vis en krabben.
BREYDON WIDGEON
Hans hoogendijk
Belgie,
27-07-02
Mijn eerste duik op de breydon. Was het de vermiste Victory? We borgen een redingboei met de juiste naam.
Breydon Widgeon is a steel trawler that has been discovered by recreational divers in 2000. The wreck is overgrown with plumose anemone and cuthona. The Breydon Widgeon stands upright and is in great shape. The ship has served as a trawler and safety vessel for offshore installations. There are rumors that they deliberately sank it in 1990 because it was a drug ship. It is a relatively easy dive. The wreck lies no deeper than 25 meters, visibility is good and it's easy to orientate yourself. A great wreck for beginners in the North Sea.
Particulars
The Breydon Widgeon lies off the coast of IJmuiden in the North Sea. You can only reach the wreck by boat. Type: Propeller-driven trawler. Length: 28.5 m. Builder: Richards Ironworks Ltd. Year built: 1961. Launching: November 1961.
Warnings
The Breydon Widgeon is only suitable for wreck divers. Make sure you have the correct certification and sufficient experience.
Read more
BREYDON WIDGEON Features
Nicknames

Breydon Widgeon

Address

IJmuiden

Parking

Sufficient parking
Distance

60 min.

Suitable for

Inexperienced Nort Sea divers , advanced wreck divers

Permit

N.vt. / NA

Access

Free access

Facilities

Boat dive facilities

Water

Salt

Kind of dive

Wreck dive, boat dive

Current

Variable

Visibility

6 - 20 m.

Average visibility

6 m.

Depth

22 m.

Bottom

zand

Life

Bullhead, velvet swimming crab, Cuthona gymnota (seasnail), cod, north sea crab, oaten pipes hydroid, dragonet, sea mat, pouting, plumose anemone

Other recreation

Fishing is possible on some vessels, while waiting for tidal reversal.

Emergency

112
Current weather conditions
Wind :
Condition :
Temperature : °C