WIJKERTUNNEL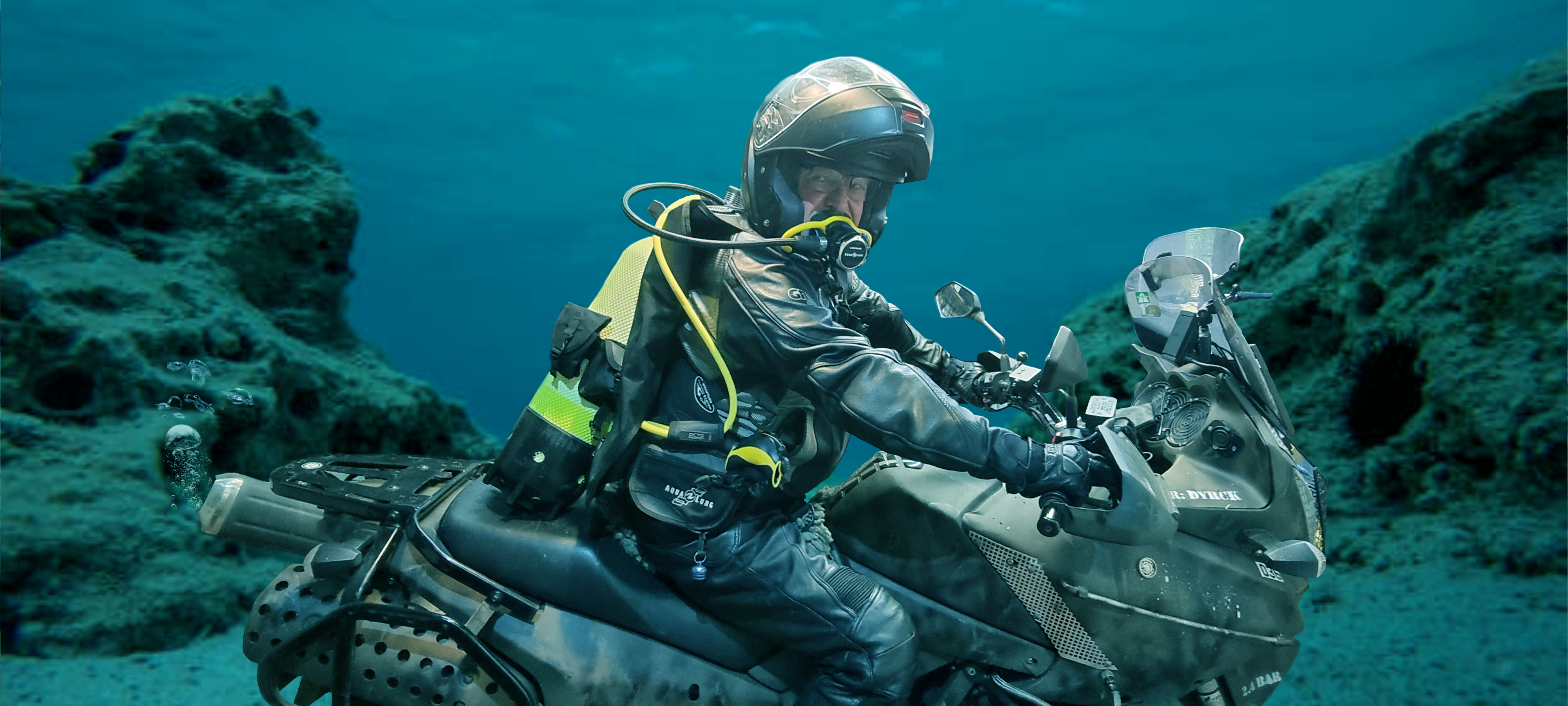 Dirk Rietkerk
Nederland, Noord Holland
27-02-22
Slecht zicht: 50 <>100 cm. Weinig leven te zien, lichte stroming. Gedoken met Sha & Jan (foto's)
WIJKERTUNNEL
Dennis
Nederland, Noord Holland
24-11-19
We dachten een leuke duik te maken, maar Rijkswaterstaat en Douane lieten ons het water niet in gaan. Duiken was daar niet de bedoeling.....
WIJKERTUNNEL
Marco en Dustin
Nederland, Noord Holland
2-11-19
Slecht zicht. Krab, grondel en platvis. Auto's door tunnel te horen. Veel geluiden van scheepvaart.
WIJKERTUNNEL
Marko Ligtenberg
Nederland, Noord Holland
19-06-19
Leuk duikje matig zicht, ondiep beter dan diep. Wolhandkrab ( heel veel) gewone krab garnalen platvis scholen kleinspul m.a.w divers 🤘
WIJKERTUNNEL
Martin de Vries
Nederland, Noord Holland
17-02-19
Slecht zicht maar toch nog leuke foto's kunnen maken. Zie mij FB.
WIJKERTUNNEL
PBHBOS
Nederland, Noord Holland
10-02-19
Slecht zicht en alleen wat kleine grondeltjes gezien. Japanse oesters. Wat een zwerfafval.
WIJKERTUNNEL
PBHBOS
Nederland, Noord Holland
11-11-18
Rangia, kleine zeenaald, jonge wolhandkrabjes, slechts nog enkele Japanse oesters op de damwand. Veel traliemossels.
WIJKERTUNNEL
Bart van Doorn en Harry Groen
Nederland, Noord Holland
23-10-18
Zeer veel paling in alle maten. Krab, schol, schar, bot, zeebaars, baars en nog veel meer.
WIJKERTUNNEL
Eric en Eus
Nederland, Noord Holland
27-06-18
De trompetkalkkokerwormpjes lijken wel op te lichten als je in de buurt komt. Soms stofwolk van geschrokken vis. Auto\'s zijn hoorbaar :-)
WIJKERTUNNEL
Anne en Sander
Nederland, Noord Holland
6-05-18
Prima zicht, meestal 2 a 3 meter met af en toe een stofwolk. Veel wolhandkrabben van alle maten en een enkele platvis.
WIJKERTUNNEL
Hans,Erik en Jos
Nederland, Noord Holland
6-12-17
Bij het minst gering beweging te dicht bij de bodem konden we elkaar niet meer zien en dus waren we om de haverklap elkaar kwijt.
WIJKERTUNNEL
Heidi,Hans en Jos
Nederland, Noord Holland
23-08-17
Niet zoveel leven gezien 1 platvis en een paar krabben. Maar wel lekker dicht bij huis voor een duik van 110 min lang.
WIJKERTUNNEL
Nederland, Noord Holland
Dive site, Wijkertunnel, lies in the northern bowl of the Noordzeekanaal (North Sea Canal). It's a special dive site, with brackish water, located above a tunnel (Wijkertunnel). The Wijkertunnel is home to both fresh and salt water fish, such as bass, flatfish, pike and crabs. Striking are the many thousands of trumpet baskets which overlap the quay wall. Take your diving lamp and your camera with you.
Particulars
Enter the water via the basalt blocks. Then swim at 6 meters in northeastern direction until you reach the quay wall. Watch how the wall is completely overgrown by trumpet worms (Ficopomatus enigmaticus). Now descend to the bottom and follow the niches in the wall. Each niche forms a small biotope, often with a woolly crab as main occupant. Return after 30 minutes at about 4 meters and finish your dive in the shallow parts along the basalt blocks.
Warnings
Only dive in the bowl to avoid the busy waterway. Make your presence known with a diving flag. Slight current caused by boats. Stones at entry point may be slippery.
Read more
WIJKERTUNNEL Features
Nicknames

Wijkertunnel

Address

Kanaalweg (N246) 1940 Beverwijk

Parking

Limited parking
Distance

90 m.

Suitable for

Advanced divers

Permit

N.v.t. / NA

Access

Free access

Facilities

None

Water

Brackish

Kind of dive

Shore dive

Current

None

Visibility

0,5 - 3 m.

Average visibility

2 m.

Depth

9 m.

Bottom

zand en stenen

Life

Perch, chinese mitten crab, crab, flatfish, eel, pike-perch, australian tubeworm

Other recreation

Fishing

Emergency

112
Current weather conditions
Wind :
Condition :
Temperature : °C