BRIONI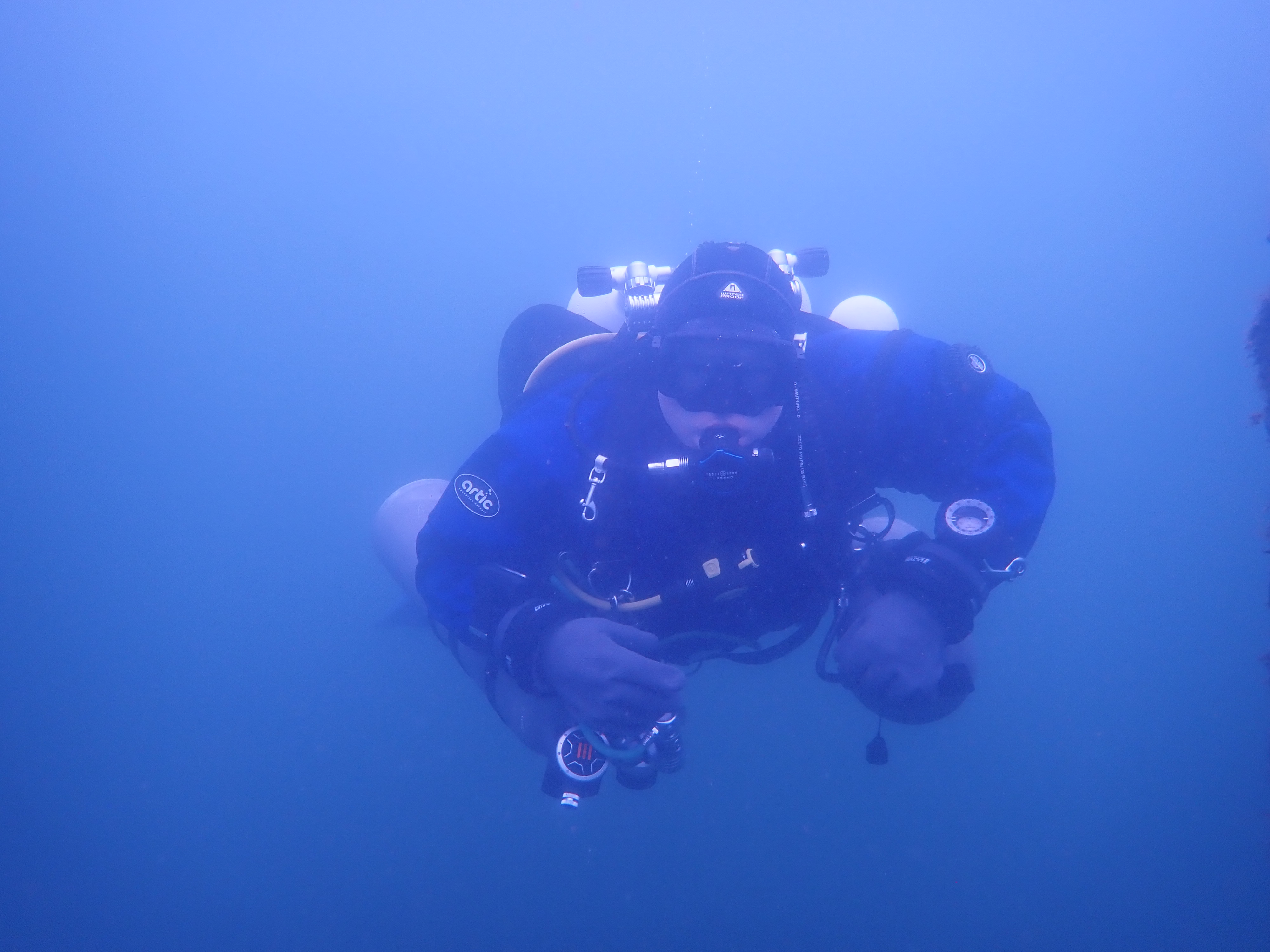 Willem-jan Lock
Croatia,
21-09-21
Mooie duik naar 61 meter. Even in de ruimen gekeken en door de gangboorden gezwommen. Heel mooi wrak!
The Brioni is the wreck of an old steamer that transported cargo between Split and the island of Vis. The ship ran into the rocks off Cape Jezera, southeast of the island of Ravnik, during a storm on February 2, 1930. The Brioni sank quickly and landed between 40 and 60 meters on the seabed. The wreck is in excellent condition, with the decks and bulkheads well intact. Where the wood has started to rot, divers have a good view of the interior of the holds and the engine rooms.
Particulars
The Brioni can be reached by boat. Descend along the anchor line to get to the wreck. The Brioni is beautiful to behold and largely covered in orange and yellow sponges. You're never alone during your dive, large congers and scorpion fish have made the Brioni their home. The Brioni is 68 meters long and 9.5 meters wide. Your dive ends at a reef where vessels can anchor. Use a surface buoy.
Warnings
A dive on the Brioni is a technical dive with trimix. There can be pleasure boats around in this area. Use a surface buoy during your deco stop.
Read more
BRIONI Features
Nicknames

Brioni Wreck

Address

Vis, Ravnik

Parking

At boat charter
Distance

Afhankelijk van vertrekpunt

Suitable for

Experienced wreck divers , technical diving , technical diving practice (bottoms drops quickly to 30 meter and more)

Permit

N.v.t. / NA

Access

Book boat dive at one of the dive schools

Facilities

Boat dive facilities

Water

Salt

Tide

nvt

Kind of dive

Boat dive, wreck dive, deep dive (30m+)

Current

Limited

Visibility

20 - 30 m.

Average visibility

25 m.

Depth

61 m.

Bottom

rots,zand

Life

Conger eel or conger, scorpionfish

Other recreation

Boating, yachting
Current weather conditions
Wind :
Condition :
Temperature : °C
Spots nearby

B-17 flying fortress (1,68km)

Tetti (15,89km)
Read more