PICCARDTHOFPLAS
Duikersgids Support
Nederland, Groningen
20-03-23
Duiken kan hier via Natuurmonumenten. Als eens geprobeerd?
PICCARDTHOFPLAS
Kevin
Nederland, Groningen
12-06-22
Zicht tot 4m 'goed'. Daaronder 1,5 m en onder de 9m 0,5m.
PICCARDTHOFPLAS
Martijn en Jee
Nederland, Groningen
12-12-21
Mooie duik hoor! Erg veel vis. Baars in allerlei formaten. Witvis, posjes en kreeftjes. Inmiddels wel erg fris. Waterplanten afgestorven.
PICCARDTHOFPLAS
Dolle en Jee
Nederland, Groningen
11-08-21
Bij t Bolhuisgat zicht 10 cm dus naar de PHP uitgeweken. Dikke snoek baarsjes, scholen baars en witvis. Mooie en uitbundige waterplanten
PICCARDTHOFPLAS
Martijn, Jee, RAF, Pim
Nederland, Groningen
23-05-21
Altijd mooi en leuk de PHP. Wat alg maar redelijk zicht. De planten komen weer op. Pos, witvis, diverse baarzen, Baarsjes, modderkruiper.
PICCARDTHOFPLAS
Dolle en Jee
Nederland, Groningen
7-05-21
Vanwege de vele regen minder zicht. Baars, witvis en kreeftjes. Een erg dikke en mooie snoekbaars. De leuning van de steiger is ontwricht!
PICCARDTHOFPLAS
Raf en Jee
Nederland, Groningen
7-02-21
De voortzetting van de koude training. Zicht minder geen ijs door de wind. Pos, Baarsjes en kreeftjes. Volgende week ijsduiken lijkt me!
PICCARDTHOFPLAS
Jee en Dolle
Nederland, Groningen
3-10-20
Erg relaxt dobberen. Veel loslopende kreeftjes. Helder tot 7 meter dan zoals gewoonlijk mist. Enorme scholen baars en een dikke snoek. Mooi!
PICCARDTHOFPLAS
Jee en Rafa
Nederland, Groningen
21-06-20
Leuke duik. Helder tot de spronglaag 8m dan slaat hij dicht Ondiep waterpest en ander planten. Mosselen, watervlooien. Mooie veenblokken
PICCARDTHOFPLAS
Nederland, Groningen
The Piccardthofplas is a dive site in Groningen, with generally limited visibility. The site has a wreck and a fairly large biodiversity. The Piccardthofplas is home to crayfish, chinese mitten crabs, green frogs and much more. The Piccardthofplas is the only dive site in the Netherlands with a halocline. This means that it has both fresh and salt water layers. The excavation is located in a nature reserve. Diving is only possible with permission of Natuurmonumenten. Always sign up in advance.
Particulars
Diving in the Piccardthofplas mainly takes place on the northeast side. There's enough parking space and there is a large jetty as well on which you can build up your set. Enter the water next to the jetty and dive along the bank in a westerly direction until halfway the headland. Schools of juvenile fish are often spotted in this area. Return along the bank and search the tree roots and bottom vegetation for crayfish, Chinese mitten crabs and eel.
Warnings
Diving in the Piccardthofplas is only allowed with permission of Natuurmonumenten. From 1 April to 1 November every Sunday evening at 19.30. From 1 November to 1 April once every two weeks. Always sign up in advance. Limited rowing, swimming and fishing o
Read more
PICCARDTHOFPLAS Features
Nicknames

PHP

Address

Schweitzerlaan 11, 9728 NR Groningen

Parking

Sufficient parking
Distance

75 m.

Suitable for

All levels

Permit

Vergunning vereist / License required

Access

Free access, always book in advance

Facilities

Jetty

Water

Fresh, a little salt

Kind of dive

Shore dive

Current

None

Visibility

0,5 - 4 m.

Average visibility

2 m.

Depth

30 m.

Bottom

zand

Life

Perch, carp, small loach, eel, bullhead, cray fish, pike, pike-perch, chinese mitten crab, zebra mussel, newt

Other recreation

Rowing, fishing , swimming , rambling

Emergency

112
PICCARDTHOFPLAS Log Report Images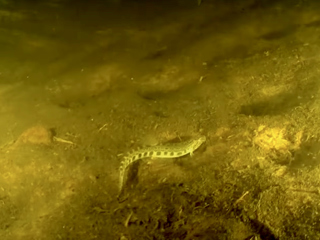 Current weather conditions
Wind :
Condition :
Temperature : °C