BEERSTERPLAS
patricia
Nederland, Groningen
7-08-20
helaas geen zicht vandaag
BEERSTERPLAS
Jan Jee en Wietse
Nederland, Groningen
5-07-20
Wat loslopende kreeft en verstopt in holletjes. School wegschietende witvis. Zicht matig, druk met vissers dus aan de overkant gedoken.
BEERSTERPLAS
Ralf
Nederland, Groningen
8-05-20
2 duiken gemaakt, helaas 1 meter zicht en totaal geen leven gezien. De plas is 30 meter diep maar we zijn tot 8 meter geweest.
BEERSTERPLAS
Max Flikkema
Nederland, Groningen
21-06-19
Beneden de 3 meter ongeveer 2 meter zicht. Nog weinig leven. Wel kreeftjes in hun holletje gezien.
BEERSTERPLAS
Robert en Greetje
Nederland, Groningen
13-10-18
Rustige duik. Op het zand veel actieve rivierkreeftjes. Dichter bij het riet grote scholen met baarsjes en een grote brasem gespot.
BEERSTERPLAS
Koos/Joost
Nederland, Groningen
22-08-18
Avondduik gemaakt rond 9 uur te water gegaan. Gezien veel blankvoorns en grote brasems, daarnaast enkele snoeken. Ook aanwezig rivierkreeft.
BEERSTERPLAS
Frans
Nederland, Groningen
25-05-15
Veel kreeft maar altijd slecht zicht
BEERSTERPLAS
Nederland, Groningen
Beersterplas is a natural pond with lots of fish and beautiful peat formations. The best part to dive is the northeastern corner. Unfortunately the visibility at De Beersterplas is often poor. On average no more than 2 meters. The reeds on the banks provide shelter to large pikes and pike-perches. At certain times of the year the pond is crowded with crayfish.
Particulars
The best place to enter the water at De Beersterplas is on the northeastern side, where big pike prey on young fish. Other interesting areas are the peat formations and the reeds fields near the shore.
Warnings
Beersterplas often has bad visibility, especially after rain. Beware of car burglary. Watch out for fishermen when entering the water on the south side.
Read more
BEERSTERPLAS Features
Nicknames

Beersterplas

Address

De Horst, Beerta

Parking

Parking on waterfront
Distance

30 m.

Suitable for

All levels

Permit

N.v.t. / NA

Access

Free access

Facilities

None

Water

Fresh

Kind of dive

Shore dive

Current

None

Visibility

1 - 5 m.

Average visibility

2 m.

Depth

15 m.

Bottom

zand en veen

Life

Perch, eel, cray fish, pike, roach

Other recreation

Fishing

Emergency

112
BEERSTERPLAS Photos and Images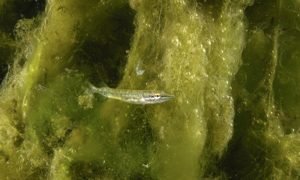 Current weather conditions
Wind :
Condition :
Temperature : °C