NIEUWEDIEP
Bennie Tuil
Nederland, Drenthe
9-04-20
Behoorlijk wat klein vis gezien. Wel erg slecht zicht, 1 meter max en onder 3 meter was het erg donker.
NIEUWEDIEP
Roland
Nederland, Drenthe
30-04-19
Geen zicht, mooie locatie
NIEUWEDIEP
Erik en Raymond
Nederland, Drenthe
11-08-18
Veel scholen vissen, voorn en baars, onder de takken. Jammer van zeer slecht zicht onder water.
NIEUWEDIEP
Henderik Smit
Nederland, Drenthe
1-08-17
Tot 4 meter leuk om tussen het puin en onder de overhangende tanken naar het vele vis te kijken! Na 4 meter zicht erg slecht.
NIEUWEDIEP
Peter Aqua
Nederland, Drenthe
29-08-16
Leuk avonduikje gemaakt. Video staat op youtube. https://youtu.be/YuZCvO3WPcw
NIEUWEDIEP
Bennie P.
Nederland, Drenthe
3-02-14
De laatste tijd zeer slecht zicht...!
NIEUWEDIEP
Jelle
Nederland, Drenthe
12-10-13
Goed zicht in warme perioden met mooi weer.
NIEUWEDIEP
Nederland, Drenthe
Nieuwediep is a fun dive site, with changing visibility values. Usually the visibility is limited, but in the summer it can be up to 10 meters. Nieuwediep is well hidden behind the houses and farmlands. You will not encounter many other divers. Beautiful nature and quite a lot of fish.
Particulars
Nieuwediep has two entry points on the northwest side. Spot fish among the tree roots along the banks and between the concrete slabs, where large pike and pike-perch hide.
Warnings
Don't dive too close to the bottom in Nieuwediep. Sometimes there are fishermen present.
Read more
NIEUWEDIEP Features
Nicknames

Bareveld

Address

Tjassenswijk, Nieuwediep

Parking

This is an unpaved road , no parking park at Tjassenswijk, this road is also used by large agricultural vehicles
Distance

50 m.

Suitable for

Experienced divers, all levels

Permit

N.v.t. / NA

Access

Private pond with permission to dive

Facilities

None

Water

Fresh

Kind of dive

Shore dive

Current

None

Visibility

1 - 10 m.

Average visibility

3 m.

Depth

12 m.

Bottom

zand

Life

Perch, carp, eel, pike, roach

Other recreation

None

Emergency

112
NIEUWEDIEP Photos and Images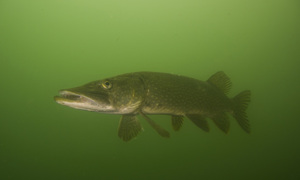 Current weather conditions
Wind :
Condition :
Temperature : °C