BARGES
Sander Verzelen
Belgie,
13-02-23
Duiken met Sven Ronnse 40m 45\'\nSven Ronnse is een topbuddy! Ookal was hij de weg even kwijt.
BARGES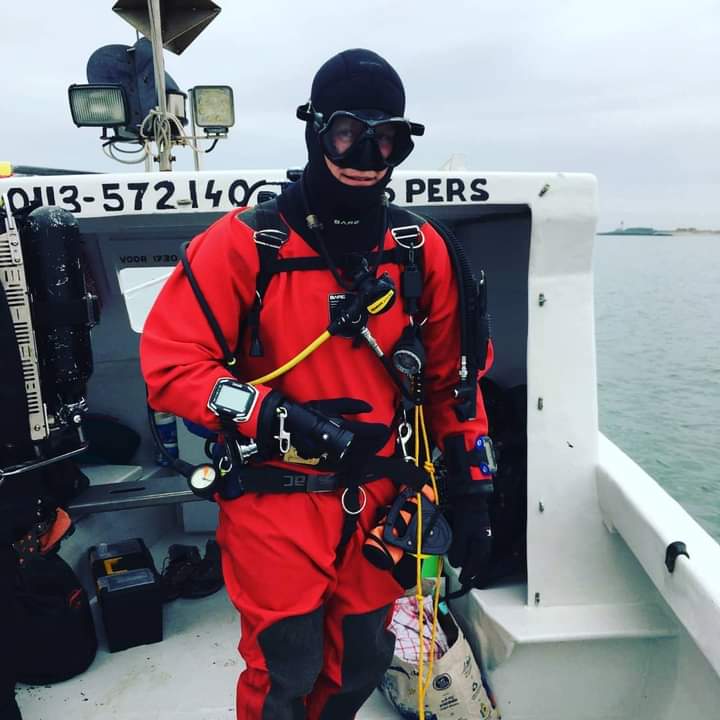 Sven Ronsse
Belgie,
12-02-23
Ne 40 45 samen met Sander
BARGES
gijs vanvyaene
Belgie,
2-04-22
Toffe duik. Zicht was slecht van o tot 15m
BARGES
Veerle
Belgie,
27-02-22
Ondanks de koude, heel veel enthuosiaste duikers. Goede organisatie. Zelfs na de storm van vorige week was alles perfect toegankelijk.
BARGES
Jens
Belgie,
4-07-21
Mooie lokatie en goed onderhouden infrastuctuur
BARGES
Dominique deduytschaver
Belgie,
15-02-20
BARGES
Bjorn nereiden
Belgie,
18-05-19
1ste duik in barges. Zeer mooie locatie. Rivierkreeftje gezien en van ver een baars. Voor herhaling vatbaar.
BARGES
Kris Amourette
Belgie,
28-11-18
Normaalgezien is het zicht daar veel beter
BARGES
Jeroen
Belgie,
21-07-18
Druk op 5-15m met veel stof tot gevolg, dieper veel beter zicht. Mooie snoek gespot tussen enkele takken op 6meter.
BARGES
Gla73
Belgie,
19-06-18
BARGES
Maarten
Belgie,
11-02-18
BARGES
BARGES
Belgie,
4-03-17
BARGES
Duikersgids
Belgie,
1-07-16
Duikplaats gesloten wegens aardverschuiving.
Barges is a well-maintained dive site in Belgian Hainaut. It's a beautiful quarry where in the past stone and lime used to be mined. Since 1958, the quarry is rented to several dive clubs in the region. Every dive has to be booked in advance and a small fee is required. During your dive in Barges you'll see remnants of the old mine such as cars, rails, a wagon, old tools and even buildings. Paid diving.
Particulars
Barges has a well-maintained infrastructure and is easily accessible. The spacious pontoon, with benches and diving steps, is reached via a long staircase. Barges has a lot of objects, such as five care wrecks. At depths between 28 and 40 meters are five buildings, one even being a three-story apartment.
Warnings
De Barges is only accessible for a few local diving clubs. Paid diving. Long staircases. Diving deeper than 40 meters is not allowed. Only experienced divers. Be prepared when you enter one of the buildings.
Read more
BARGES Features
Nicknames

De Barges

Address

Rue du Pont à Rieu, 7500 Tournai, België

Parking

Sufficient parking
Distance

50 m.

Suitable for

Experienced divers

Permit

Vergunning vereist

Access

Guest divers on request

Facilities

Locker rooms , toilet, fill station

Water

Fresh

Kind of dive

Shore dive, limestone quarry

Current

None

Visibility

2 - 6 m.

Average visibility

4 m.

Depth

48 m.

Bottom

zand en steen

Life

Perch, zebra mussel, carp, turtle, eel, pike, cray fish, pumpkinseed, catfish, sturgeon

Other recreation

None

Emergency

112
Current weather conditions
Wind :
Condition :
Temperature : °C