TRANSFO DUIKTANK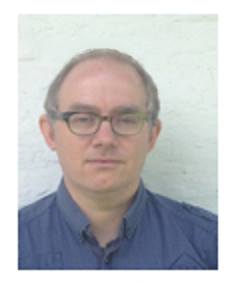 Bart Wydaeghe
Belgie,
27-06-23
Laatste opleingsduik voor mijn studentes. Blijft één van de beste plaatsen voor opleidingen.
TRANSFO DUIKTANK
Bart
Belgie,
16-04-21
Excellent om na de winter je skills te refreshen
TRANSFO DUIKTANK
Van Damme Glenn K1*
Belgie,
18-01-20
Buddy: Lieven Dierick 1*I Ellen De Cock k1*
TRANSFO DUIKTANK
Stefaan VK
Belgie,
22-01-20
Leuk checkduikje voor droogpak te testen
TRANSFO DUIKTANK
Vanthuyne jurgen
Belgie,
26-04-19
Leuk duik , oefeningen en wat beter uitgetrimd.
TRANSFO DUIKTANK
Barracuda
Belgie,
10-02-19
Leuk om een keer te doen tijdens de wintermaanden. Vriendelijk personeel.
TRANSFO DUIKTANK
Franky en Maarten
Belgie,
27-12-18
Training sidemount 2. X 50 min
TRANSFO DUIKTANK
Transfo
Belgie,
24-11-18
Altijd goed om proefjes te doen. Of wat speelser te duiken.
TRANSFO DUIKTANK
Stijn Moens
Belgie,
23-11-18
TRANSFO DUIKTANK
Stefdive
Belgie,
23-10-18
Aangenaam duikers, even het water in, en de belevenis, langs alle kanten doorkruist.
TRANSFO DUIKTANK
Pink Duckies
Belgie,
8-04-18
TRANSFO DUIKTANK
Joost Ciska Gard Babs
Belgie,
1-10-17
Mooie en propere locatie! Alles goed verzorgd. Beter alternatief als Nemo33!
TRANSFO DUIKTANK
Duikteam zeeland
Belgie,
18-02-17
Alles heel goed geregeld. Netjes en schoon. Leuk alternatief voor in de winter of oefenduiken.
TRANSFO DUIKTANK
Transfo Duiktank
Belgie,
29-11-15
Beetje sceptisch er naar toe vertrokken. Enthousiast teruggekeerd. Goede plaats om met beginnende duikers te starten.
Transfo Duiktank is an old, converted oil tank in the Belgian province of Zwevegem, measuring 20 meters in diameter. This excellent indoor training site will give you the illusion of an outside dive. There is plenty of light and the water in the tank is not heated, with temperatures fluctuating between 16 and 28 degrees. Transfo Duiktank is part of the project Grenzeloos duiken, a cross-border approach for diving in the Netherlands and Belgium. The tank can also be rented by professional divers and diving schools. Paid diving.
Particulars
Enter Transfo Duiktank by climbing the stair till the fourth floor. Daylight shines through the roof while you enter the water. Transof Duiktank is great for scuba courses or fun diving.
Warnings
Follow the guidelines and safety regulations of Transfo Duiktank at all times. No more than 20 divers per session. More divers possible on request by clubs. There is a certified diver / rescuer present in order to ensure safety.
Read more
TRANSFO DUIKTANK Features
Nicknames

Duiktank Zwevegem

Address

Otegemstraat 238, 8550 Zwevegem België

Parking

Sufficient parking
Distance

50 m.

Suitable for

All levels, scuba diving practice

Permit

N.v.t / NA

Access

Paid diving, book in advance

Facilities

Cafetaria with terrace, divers lift, lockers, changing rooms, toilet

Water

Fresh

Kind of dive

Indoor

Current

None

Visibility

10 - 15 m.

Average visibility

15 m.

Depth

15 m.

Bottom

steen

Life

None

Other recreation

None

Emergency

112
TRANSFO DUIKTANK Log Report Images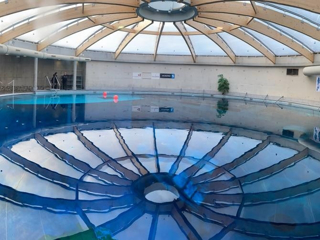 Current weather conditions
Wind :
Condition :
Temperature : °C