BOCA SAMI
Johan
Curaçao,
17-10-20
Diepe duik gemaakt achter het rif met veel zicht en warmte. Redelijk wat vis: Lionfish, Caribbean Reef Squid, Frogfish als speciale gasten.
BOCA SAMI
Duikersgids
Curaçao,
26-09-19
Koraal beschadigd over 2500 vierante meter door olieplatform.
BOCA SAMI
Boco sami
Curaçao,
26-11-16
Prima 3e duik gemaakt bij de duikschool
BOCA SAMI
Vin Michel Robert Peer
Curaçao,
19-11-16
Rustige afdaling op de zandbank. Na de drop langs de Wall op 21m een stuk gedoken. Mooie grote koralen en heel veel vis.
BOCA SAMI
Danielle en Patrick
Curaçao,
10-06-16
Was een leuke duik aan het eind van het rif heel veel leven. En aan het eind van de duik een eagle ray gezien.
BOCA SAMI
Piet, Melvin, Kees en Patrick
Curaçao,
6-05-16
Nachtduik gedaan met wederfoort. Super mooi mega grote cornedfish, octopus, kreeft, lionfish, squid en nog veel meer. Wederfoort bedankt!
BOCA SAMI
Bart C
Curaçao,
29-12-15
Makkelijk in en uit water, locale duikschool gaf wat tips wat op de terugweg resulteerde in een kleine frogfish op de ketting van de boei
BOCA SAMI
Eric Kamphuis
Curaçao,
8-08-15
Zeer mooie duikplek, goede in en uit stap. Veel vis en regelmatig zeepaardjes, schilpadden.
Boca Sami is located in the St. Michael Bay in central Curaçao. There is a dive center located at the waterfront. The entry into the calm water is easy. It's a dive site for everyone, with a nice drop-off at 12 meters. Unfortunately, Boca Sami's coral reef has been damaged to a large extent. On 25 September 2019, a mobile oil platform destroyed the coral during heavy weather. The ship was forced to temporarily start its engine so as not to hit the coast.
Particulars
Enter the water of Boca Sami in front of the dive school. Use the eastern pier if you want to reduce the distance to the drop-off an make your way to the parts of the reef that are still in good condition. If you're lucky you'll spot turtles, they are mostly seen on the sandy bottom in front of the dive center. Dolphins have been seen here as well.
Warnings
Boca Sami's coral reef has been severely damaged over an area of 2500 square meters on 25 September 2019. Be aware of recreational boating and commercial shipping. The use of a surface buoy is mandatory on Curaçao.
Read more
BOCA SAMI Features
Nicknames

St. Michielsbaai

Address

St. Michielsbaai, Curaçao

Parking

Sufficient parking
Distance

40 m.

Suitable for

All levels

Permit

N.v.t. / NA

Access

Free access

Facilities

Restaurant, diving school

Water

Salt

Kind of dive

Boat dive, shore dive

Current

Limited

Visibility

20 - 40 m.

Average visibility

30 m.

Depth

40 m.

Bottom

zand en koraal

Life

Blue tang, grunt, mackerel, triggerfish, turtle

Other recreation

Beach recreation

Emergency

912
BOCA SAMI Log Report Images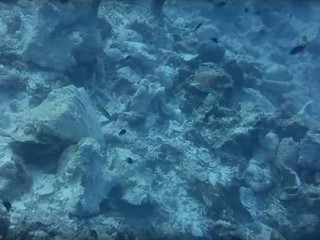 Current weather conditions
Wind :
Condition :
Temperature : °C