EILAND 10
Martijn van der Krans
Nederland, Utrecht
13-05-20
Redelijk zicht. Grote snoekbaars weer aanwezig bij 6M platform
EILAND 10
Marko Ligtenberg
Nederland, Utrecht
29-01-20
Na ruim 3 maanden weer een duikje kunnen maken. Grote zwangere snoekbaars gezien en wat kreeft. Mega helder en ijs🥶 geweldige duik 👌🤘
EILAND 10
Marco
Nederland, Utrecht
5-10-14
Gedoken met scuba diving. Duik was mooi. Mooie bodem formatie. Bij de plantengrens veel leven
EILAND 10
Nederland, Utrecht
Eiland 10 is a beautiful dive site in the north of the Vinkeveense plassen near campground Winkeloord. Eiland 10 has a beautiful bottom structure and is characterized by clear waters and lots of fish, such as pike, whitefish and eels. Dive along the green areas full of underwater plants, close to the shore of the island. In the deeper areas you'll find mussel beds and beautiful peat structures.
Particulars
Island 10 can be reached by boat. Book a diving trip with one of the charters. Island 10 is a fish rich location. You'll see lots of large pike and pike-perch. Some have escaped the hooks of fishermen and carry scars and deformities. Eiland 10 is managed by Recreatieschap Stichtse Groenlanden.
Warnings
Be aware of the boats at Eiland 10. Use a diving buoy.
Read more
EILAND 10 Features
Nicknames

Zandeiland 10,Vinkeveen Eiland 10,Bootduiken Vinkeveen

Address

Vinkeveense Plassen

Parking

At charter
Distance

10 min.

Suitable for

Night diving, deep diving, underwater photography, all levels

Permit

N.v.t. / NA

Access

Free access

Facilities

Boat dive facilities

Water

Fresh

Kind of dive

Boat dive

Current

None

Visibility

4 - 10 m.

Average visibility

6 m.

Depth

30 m.

Bottom

zand en veen

Life

Pike, perch, pike-perch, ruffe, carp, bream, tench, eel, common roach, common rudd, cray fish, bullhead, freshwater mussel

Other recreation

Swimming , surfing , boating, yachting

Emergency

112
EILAND 10 Photos and Images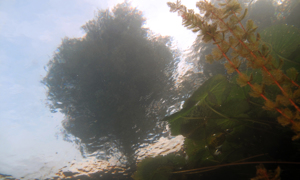 Current weather conditions
Wind :
Condition :
Temperature : °C