KOEPELTJE OOST
Karin en Frank
Nederland, Zeeland
21-05-20
KOEPELTJE OOST
Duikbuddy Rene
Nederland, Zeeland
13-10-19
Rommelige duik met veel stof op 7 meter. Weinig leven gespot op wat krabbetjes na. Wel een mooie blauwe kwal
KOEPELTJE OOST
Bjanss
Nederland, Zeeland
17-08-19
4 baby pijlinktvissen, veel zeenaalden, wel lange tocht tot aan het water
KOEPELTJE OOST
Wowo
Nederland, Zeeland
17-08-19
Dode boel, onder de 12 meter is er niets anders dan rottend slib 4 baby pijlinktvisjes en veel zeenaalden, dat wel
KOEPELTJE OOST
Mariette en Peter
Nederland, Zeeland
9-08-19
Op zoek naar de Sepiola en gevonden ook. 9 sepiolas en 1 baby sepia gezien en ook nog stokken met sepiaeirenen erop Was echt geweldig
KOEPELTJE OOST
Jolanda en Yaqueline
Nederland, Zeeland
29-07-18
Mijn 700-ste duik alweer. Slecht zicht. Veel Noordzeekrabben, groene slakjes en hooiwagenkrabbetjes. Leuk Pandaweekend met Plezierduiker.nl
KOEPELTJE OOST
Adrie en Cindy
Nederland, Zeeland
22-07-18
Zeedahlia, veel sepiola's, noordzeekrabben, kreeft, diverse soorten garnalen, zeenaalden, hooiwagenkrabben.
KOEPELTJE OOST
Fred Dams
Nederland, Zeeland
22-07-18
Zeedahlia, zeenaalden in allerlei maten, Noordzeekrabben, veel Sepiola's, zand- en steurgarnalen en scholletjes.
KOEPELTJE OOST
Stevescubasia
Nederland, Zeeland
14-10-17
KOEPELTJE OOST
Nederland, Zeeland
14-10-17
KOEPELTJE OOST

17B
Nederland, Zeeland
Koepeltje Oost is perfect for divers who like quiet dive sites. Koepeltje Oost is especially nice because of its vast oyster fields and its beautiful light, near the headland and close to the dike. Spot marine life on the sandy bottom, among the oysters and in the shallow water along the dike. Common species in Koepeltje Oost are oysters, starfish, lobsters and shrimp.
Particulars
Diving at Koepeltje Oost requires a long walk from the parking lot to the entry point. Stop at the Inlaag to unload your diving gear and carry it to the entry point. Then park your car next to cafetaria 't Koepeltje where permanent parking is allowed. Now walk back to the entry point via the long stairways across the dunes and enter the water from the headland. Dive northwest across the sandy bottom to quickly reach depth. You'll dive over a sandy bottom and large oyster beds full of gobies, shrimp and small fish. You can also dive eastward, west of the headland. This shallow spot is full of marine life and ideal for underwater photography.
Warnings
Don't dive at Koepeltje Oost in a southern wind, stronger than wind force 4 because of poor visibility and high waves.
Read more
KOEPELTJE OOST Features
Nicknames

Koepeltje,De Koepel Oost

Address

Kruising Inlaag /Rampweg Scharendijke

Parking

Sufficient parking
Distance

600 m.

Suitable for

Advanced divers, underwater photography

Permit

N.v.t / NA

Access

Free access

Facilities

None

Water

Salt

Kind of dive

Boat dive, shore dive

Current

None

Visibility

3 - 10 m.

Average visibility

3 m.

Depth

18 m.

Bottom

zand en oesterbedden

Life

Butterfish, common starfish, crab, goby, lobster

Other recreation

Sailing

Emergency

112
KOEPELTJE OOST Photos and Images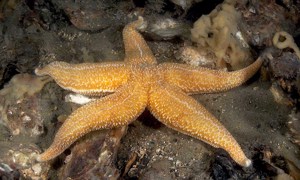 KOEPELTJE OOST Log Report Images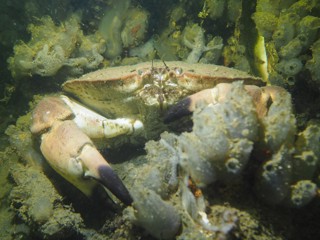 Current weather conditions
Wind :
Condition :
Temperature : °C