MARSA SHOONA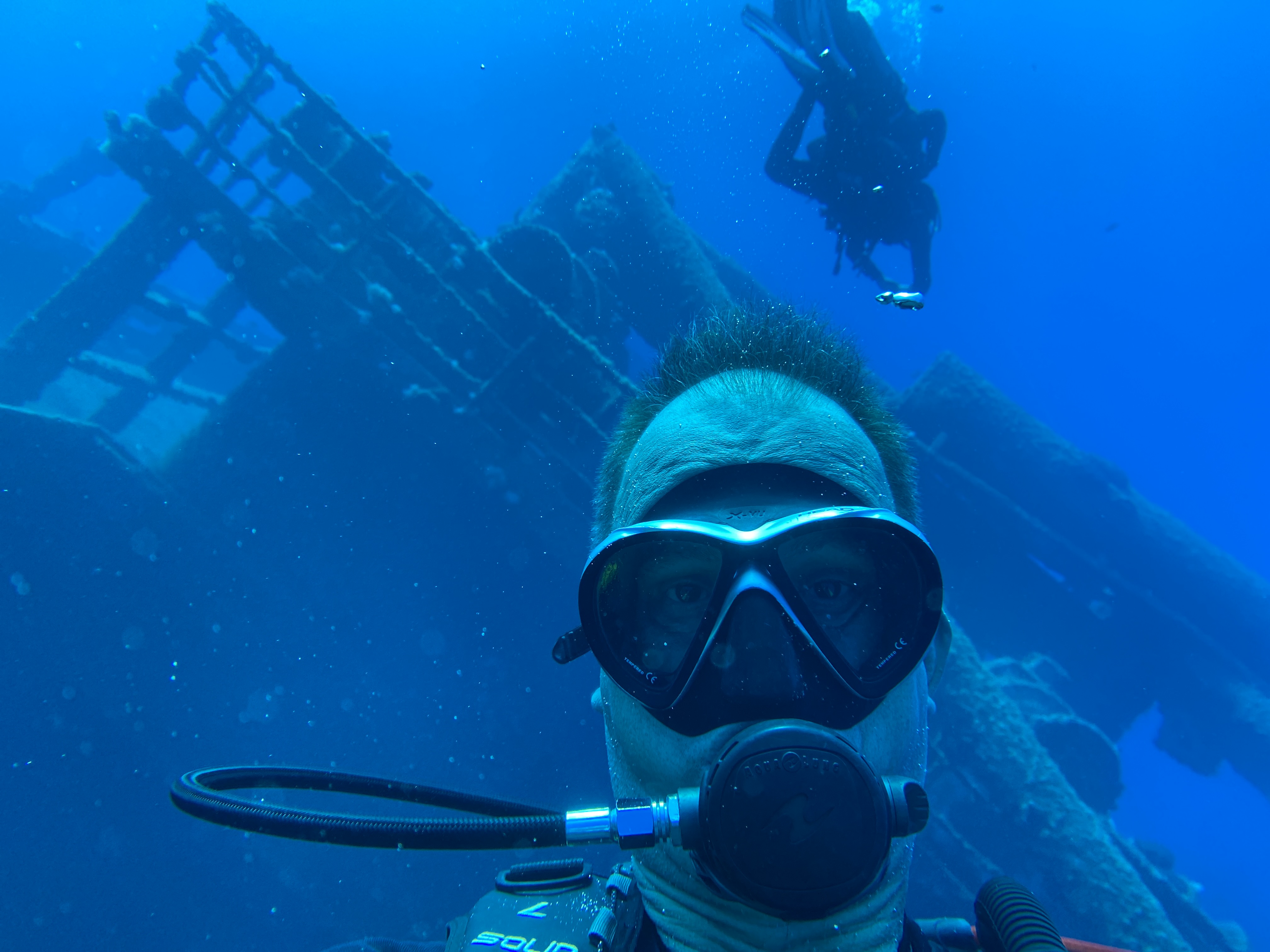 Dirk Exalto
Egypte,
28-09-23
Drie grote zeeschildpadden gezien, grote rog, kleine pijlinktvissen, murene. Geve laatste duik van mijn eerste Liveaboard.
MARSA SHOONA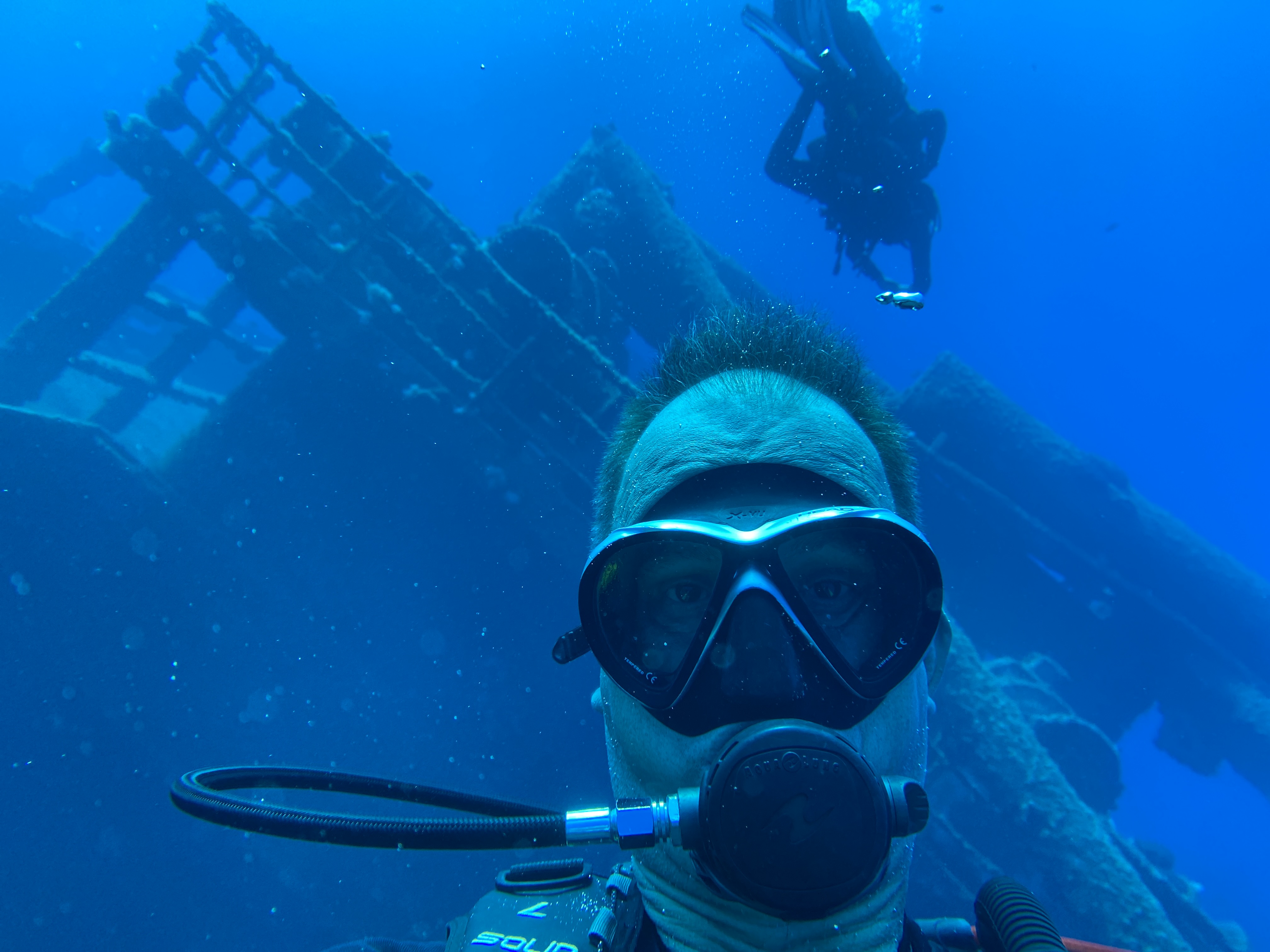 Dirk Exalto
Egypte,
22-09-23
Eerste Egypte duik. Blue spotted stingray, schildpad en trumpet fish. Erg gaaf.
MARSA SHOONA
Willy Remmers en Debbie Lamers
Egypte,
27-09-19
Leuke duik. Bijzonder mooie kleine triggerfish en achteraan het zuidelijke rif 2 erg grote puffervissen die een ' showtje' opvoerden.
MARSA SHOONA
Rob de Leeuw
Egypte,
4-07-18
Jammer dat de zeekoe rondom gevolgd werd door snorkelaars ! Verder gezien 2 schildpadden, een groep dolfijnen, lionfishes en koraalduivels
MARSA SHOONA
Micha en Carolien
Egypte,
2-07-18
Trip geboekt met de boot via Coraya. Heel veel te zien. Ook het koraal was fantastisch. Groot bloemachtig koraal. 51 minuten duik. De moeite
MARSA SHOONA
Duikbuddy Dordrecht
Egypte,
9-01-18
Zeekoe, schildpadden, koraalduivel, stonefish, snappers, tonijn. 2e duik met rib
MARSA SHOONA
Duik centrum vechtdal
Egypte,
11-11-17
2 duiken eerste keer links om duik 2 rechtsom Aquarium. Hinko, Aly,Gerwin,Edwin en Harry
MARSA SHOONA
Duikmiep
Egypte,
13-05-17
Weer veel grote schildpadden gezien. Koffervis, puffers.
MARSA SHOONA
Evert Everts
Egypte,
9-01-17
Grote blue spotted stingray Schildpadden Koraal Grote koffervis
MARSA SHOONA
Duikenindordrecht.nl
Egypte,
12-01-16
Juiste plaats is KEBIR 2 mooie duiken weer schildpad, krokodilvis etc
Marsa Shoona consists of three different dive sites: One sheltered dive site, with virtually no current and two open reefs. One of the most interesting aspects of this dive is the spectacular number of pelagic fish. Marsa Shoona is an ideal place to spot dolphins and sharks! Discover Race Shouna on the north side, Shaab Sireer in the middle of the reef and Shaab Abu Khaled in the south.
Particulars
Race Shouna on the north side is covered with table corals. Here also live blue spotted stingrays and occasionally you come across a guitar ray. Shaab Sireer is in the middle and means 'bed reef'. This name refers to the many sleeping green turtles. Besides turtles you see snapper, bream and large whiptail rays. The southern Shaab Abu Khaled has a very different character; sandy plains and a huge reef wall full of unicorn fish, fusiliers and red snappers.
Read more
MARSA SHOONA Features
Address

Rode Zee, Egypte, 12 km ten zuiden van Port Ghalib

Parking

At beach

Distance

Direct vanaf strand
Suitable for

All levels

Permit

Via duikschool te verkrijgen

Access

From beach, boot (outer reef)

Facilities

Beach

Water

Salt

Tide

N.v.t.

Kind of dive

Shore dive

Current

Limited, none

Visibility

20 - 30 meter

Average visibility

25 m.

Depth

Tot 40 meter

Bottom

zand en koraal

Life

Guitarfish, eagle ray, mediterranean moray or roman eel, turtle, napoleonfish or humphead wrasse, tuna, amberjack, clownfish, sweetlips

Other recreation

Beach

Emergency

123
Current weather conditions
Wind :
Condition :
Temperature : °C