MARSA EGLA
Ray Wichers
Egypte,
3-06-19
Strandduik aan een grote inham. Veel lionfish, blue spotted, grote stingray. Schildpad ook nog present. Max diep 15m cker de moeite waard.
MARSA EGLA
Eric
Egypte,
2-05-19
Mooie duik rif heeft veel zeegras helaas geen zeekoe maar wel 5 schildpadden en grote stingray. Zicht was goed . Rif mooi begroeid met koraa
MARSA EGLA
Andreas, Peter & Nina
Egypte,
30-04-19
Mooie kantduikjes, 1e duik schildpadden, krokodilvis, murene, schorpioenvissen en veel koraalvisjes. 2e duik DUGONG! en pijlstaartinktvisjes
MARSA EGLA
Petra, René & Fred
Egypte,
4-11-18
Helaas geen dugong (gister gespot door anderen), wel 2 sch.pad met remora's, luipaardrog, pijlinktvissen, moses sole, batfish, koffervis etc
MARSA EGLA
Z.
Egypte,
23-09-18
Mooie duikstek! Helaas geen dougon.. - steenvissen, lionfish, schildpad, grote / kleine kogelvissen
MARSA EGLA
Corné
Egypte,
3-06-18
Bij begin duik meteen een dugong! Prachtige duik. Deze dugong was nog jong en bleef 20 min bij ons! Zicht was wat minder door het zand.
MARSA EGLA
Marice
Egypte,
3-05-18
Op zoek naar de dugong (Dyson); helaas niet gevonden, wel veel gras, gitaarhaai, triggerfishes, koraalvlinders, zeenaald, etc (ondiep rif).
MARSA EGLA
Dave en Paulette
Egypte,
14-10-17
Noord rif: schorpioenvis, blue spotted ray, dugong, crocodile fish. Veel leven, grote diversiteit. Stukje ondiep uitzwemmen tot het rif
MARSA EGLA
Jolanda Privé en Monique
Egypte,
15-06-17
Lekker gezocht tussen het zeegras en een ghost pipe fish gevonden. Fijne relaxte duikplek.
MARSA EGLA
Zeeduivel Willy en Debbie
Egypte,
9-10-16
Mooie duik. Altijd mooi hier. Red Sea Walkman deze x niet gezien. Grote scholen vis, grote kogelvissen, octopussen en veel variatie.
MARSA EGLA
Sjaak,Peter,Jeanette,Hans,Ina
Egypte,
6-10-15
Mooie riffen zowel aan de noord als wel de zuid kant van de baai. Schildpadden, gemaskerde kogelvissen, wit gevlekte kogelvis,trekkersvis.
Marsa Eglah is a large sandy bay, which is directly accessible from the beach. Access to the reef is very easy through the shallow water, even in bad weather. The bay slopes gently down to a beautiful reef. On the north side of the reef you will see large schools of small fish. The south attracts the larger species, such as bat fish, sweet lips, snappers, moray eels, groupers and hedgehog fish.
Particulars
If you are lucky you might spot turtles and occasionally a manatee. Marsa Egla is also an ideal site for snorkelers.
Read more
MARSA EGLA Features
Address

Rode Zee, Egypte, 10 km ten noorden van Marsa Alam

Parking

At beach

Distance

Direct vanaf strand
Suitable for

All levels, snorkelers

Permit

Via duikschool te verkrijgen

Access

From beach, boot (outer reef)

Facilities

Beach

Water

Salt

Tide

N.v.t.

Kind of dive

Shore dive, boat dive, reef dive , snorkeling

Current

Limited, none

Visibility

15 - 30 meter

Average visibility

25 m.

Depth

Tot 25 meter

Bottom

zand,zeegras en koraal

Life

Turtle, ray, mediterranean moray or roman eel, perch, sweetlip, clownfish, sweetlips

Other recreation

Beach

Emergency

123
MARSA EGLA Log Report Images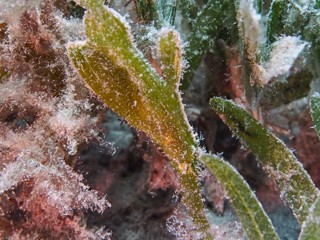 Current weather conditions
Wind :
Condition :
Temperature : °C