DOUBLE REEF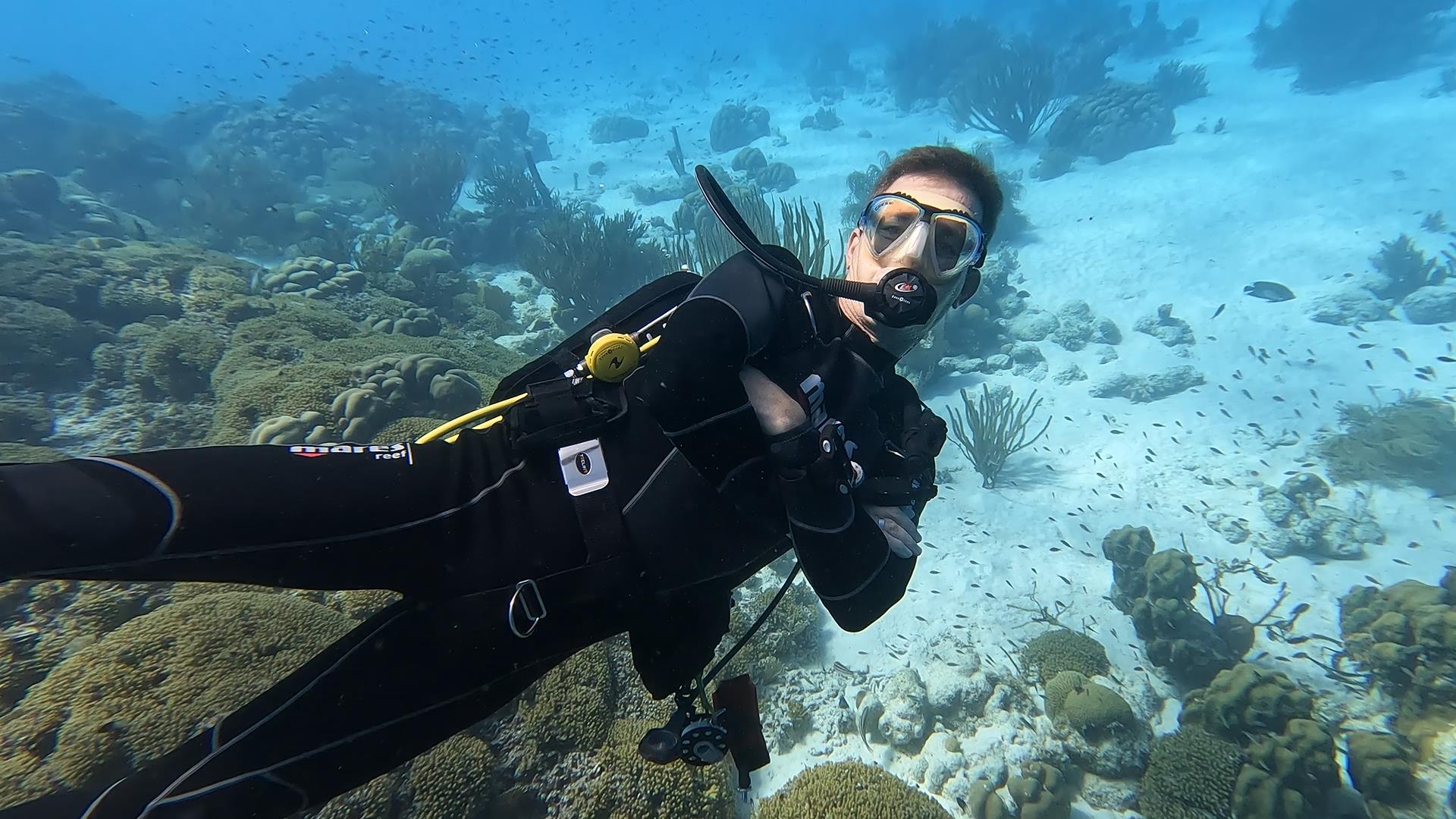 Corne Uijens
Curaçao,
1-12-22
Een geweldig mooie duikstek op gemiddelde diepte van 16 meter. handvol Schildpadden geen stroming. YouTube: Corne Uijens
DOUBLE REEF
Dijkmans
Curaçao,
17-08-22
grote schildpad op 20 meter en drie groene murenes. Goed zicht en weinig stroming. Bij instap slecht zicht door opwoelend zand. Verder goed
DOUBLE REEF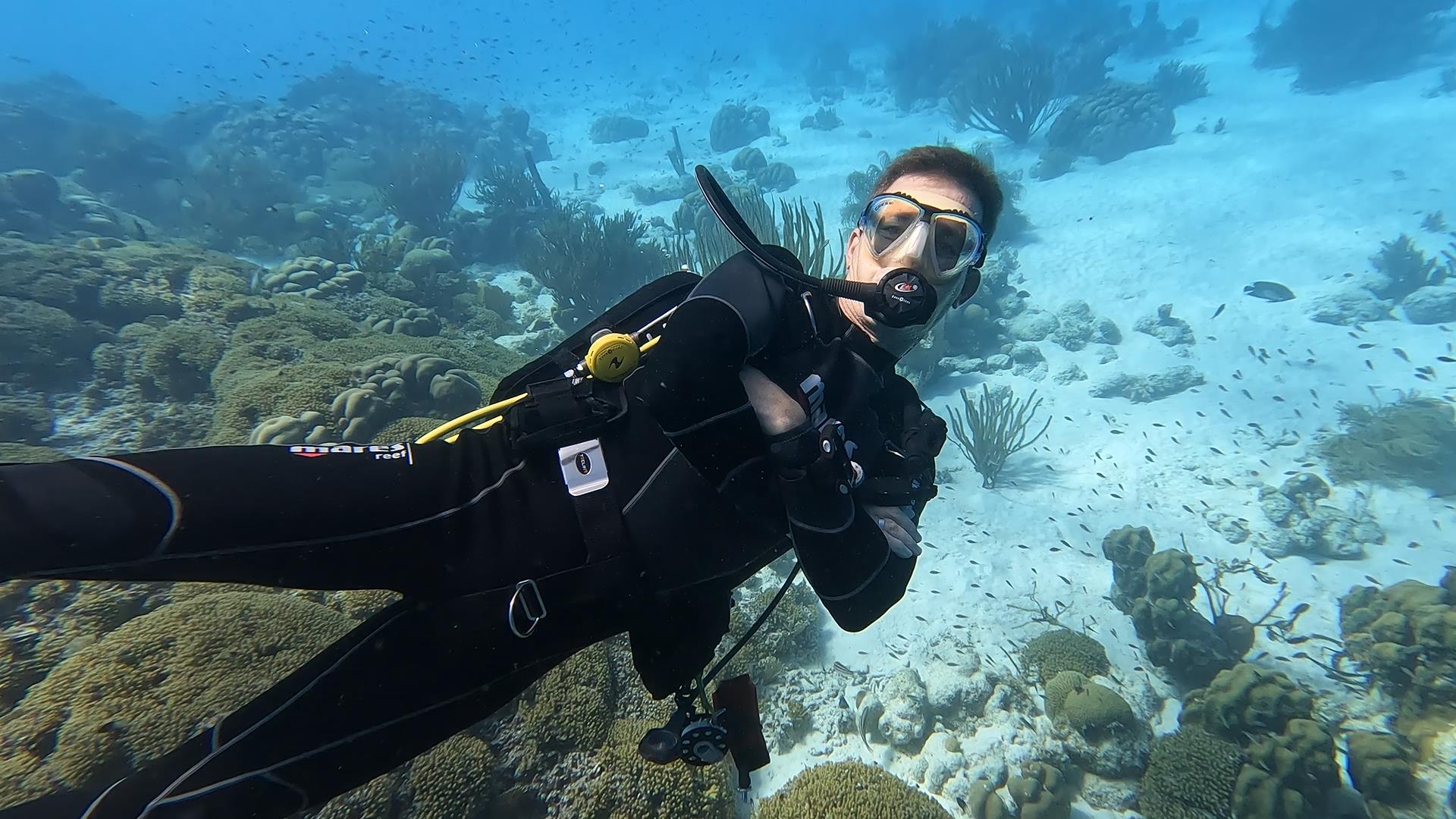 Corne Uijens
Curaçao,
13-05-22
Zeer geliefde duikstek met harde en zachte koralen... enkele schildpadden en het standaard vis.
DOUBLE REEF
Bart, Esther en gang
Curaçao,
15-11-21
Wow,gave duik, best veel stroming maar dan komt ook alles voorbij. Prachtig koraal, schildpadden, huge murenen, en….dolfijnen!🥰
DOUBLE REEF
Danny en Suzan
Curaçao,
17-08-21
Schitterend rif. Koraal is hier tov de rest van het eiland echt heel gezond en in goede staat. Deze plek staat bekend om veel schildpadden.
DOUBLE REEF
Dirk en Michelle
Curaçao,
23-11-20
Nachtduik in de hoop te jagen met tarpons, echter glipte er een weg aan het begin en daarna geen meer gezien. Veel lionfish!
DOUBLE REEF
Dirk en Michelle
Curaçao,
23-11-20
Mooie stek, ingang is wel lastig. Tarpons gespot, 4 joekels die rustig langs het rif zwommen. Ook veel barracuda.
DOUBLE REEF
Annemiek en JP
Curaçao,
12-12-19
Prachtige duik op mijn favoriete rif. Diepste rif is erg mooi. Weer stuk of tien schildpadden gezien, murene, garnaaltjes, baracuda's, top!
DOUBLE REEF
Joost, Erna en Georgia
Curaçao,
6-12-19
Driftduik van double reef naar fisherman's wharf (67'). Veel schildpadden, mooi koraal en een vliegende poon gespot.
DOUBLE REEF
Roy
Curaçao,
21-08-19
Schitterende duikplek, via boot van ocean encounters, meerdere schildpadden en mooi en vol koraal.
DOUBLE REEF
Joost, Gonnie en JP
Curaçao,
3-12-18
Gemakkelijke entry als je via de geul in het water gaat (75m oostwaarts wandelen). Mooi koraal, verschillende schildpadden gespot. Aanrader.
DOUBLE REEF
Margot Kok
Curaçao,
11-08-18
Bootduik, mooie riffen, veel leven, een drietal schildpadden, prachtige koralen, nog een baracuda langs zien komen, verder net een aquarium!
DOUBLE REEF
Steven Stegeman
Curaçao,
2-05-14
Erg mooie duik. Koralen in super conditie. Dikke murenes en lionfish gezien.
Double reef consists of two reefs, separated by sand. That's where the name Double Reef comes from. The first reef is located 30 meters from the coast. It consists of anemones, fan, finger and brain corals. At the second reef you will find hard corals, large brain and star corals. The reef is in good condition. Not many people dive here because of the difficult entry, high waves and rocky beach.
Particulars
Double Reef has a lot to offer. Besides coral you will see large schools of fish.
Warnings
Double Reef has a difficult entry, diving shoes are required. Try to 'ride' the waves, when leaving the water so you don't fall on the rocks. Beware of car burglary.
Read more
DOUBLE REEF Features
Nicknames

Double Reef

Address

Willemstad, Otrabanda, Curaçao

Parking

Parking on the quay
Distance

10 m.

Suitable for

Experienced divers, advanced divers

Permit

N.v.t. / NA

Access

Free access

Facilities

None

Water

Salt

Kind of dive

Shore dive, boat dive

Current

Strong

Visibility

20 - 30 m.

Average visibility

25 m.

Depth

35 m.

Bottom

zand en koraal

Life

Barracuda, and other reef fish, lionfish, mediterranean moray or roman eel, grouper

Other recreation

Boating, yachting

Emergency

912
Current weather conditions
Wind :
Condition :
Temperature : °C