POLREDIJK
Jimte Greijdanus
Nederland, Zeeland
28-06-23
Voor mij de eerste duik op deze stek. Een flinke wandeling naar de trap maar het was de moeite waard!
POLREDIJK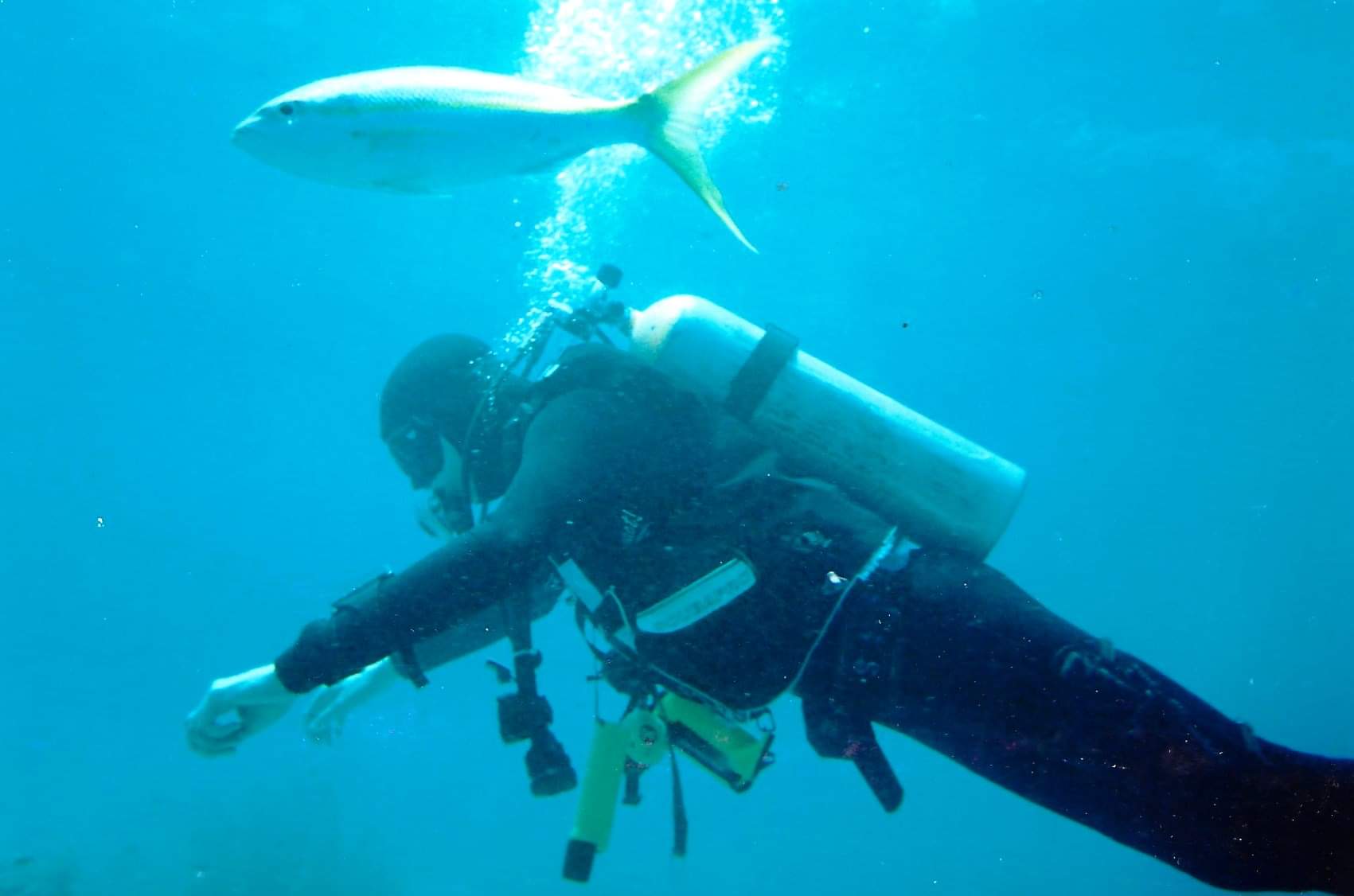 Jelmer de Vries
Nederland, Zeeland
3-06-23
Deze stek niet kunnen vinden daarom maar iets verderop bij de jachthaven de dijk over. Lang ondiep redelijk zicht.
POLREDIJK
Anja van Dijk
Nederland, Zeeland
28-05-23
Bijna alles overwoekerd met rood/groen wier. Soort sepiarekje, schimmel op sommige plaatsen, vele kwallen. Trap vd parking overwoekerd.
POLREDIJK
Anja van Dijk
Nederland, Zeeland
5-06-22
Palingen in de fuik en ook verstopt onder de stenen. Vele kleine garnaaltjes en wier. Trap bij parking flink begroeid. Duiktrap ok
POLREDIJK
Roland
Nederland, Zeeland
27-05-22
Mooi duikje met zon op de typisch 'Veerse Meerse' vegetatie; veel klein leven. NB: weinig parkeerruimte.
POLREDIJK
Johan en stefan
Nederland, Zeeland
4-12-21
Nachtduik,stevige wandeling, veel variatie: garnaaltjes, paling, mega zeenaald, schol, grondels, kwalletjes,... We komen zeker terug!! 👌
POLREDIJK
Andre & Iris
Nederland, Zeeland
7-11-21
zeer helder, wel eentonig, veel kwallen, grondels, en 1 Zeenaald
POLREDIJK
Joost
Nederland, Zeeland
6-11-21
Leuk om eens te kijken maar veel van het zelfde. Vrij weinig variatie qua flora, fauna en boden gesteldheid.
POLREDIJK
John Stadens, Ingeborg vd Neut
Nederland, Zeeland
30-05-21
Mooie duiklocatie, op 8 meter veel leven, kleurrijke sponzen, zeenaalden, grondels. Veel pleziervaart, dus over de bodem terug.
POLREDIJK
Anja
Nederland, Zeeland
10-05-21
Begroeiing nog overwoekerd. Vele kleine kwalletjes,krabbetjes,zakpijpen.Sepiarekje,fuik met paling. Mooie zakpijpen.
POLREDIJK
Rebecca en Rob
Nederland, Zeeland
20-09-20
Helaas niet kunnen duiken. Parkeerplaats was afgesloten.
POLREDIJK
Adrie & Cindy
Nederland, Zeeland
12-07-20
Ontdekkingsduik. Flinke wandeling. Makkelijk te water dmv stenen trap. Oesterbanken, steurgarnalen, grondels. Gebruikelijk Veerse Meer leven
POLREDIJK
Anja
Nederland, Zeeland
14-06-20
Zeer kleurrijk wanneer je niet diep duikt. Fuik met 2 palingen en krabben. Vele garnalen. Lange wandeling.
POLREDIJK
Danny & Franklin
Nederland, Zeeland
28-04-19
Lange wandeling van 🅿️naar duikstek mooieduikstek lkkr rustig duikstek, veel krabben paling en donderpad gezien 👌🏻
POLREDIJK
Danny & Franklin
Nederland, Zeeland
28-04-19
aardig stukje lopen. Wel mooie begroeiing veel vis en krabbentjes. Leuk om een X gedaan te hebben
POLREDIJK

85
Nederland, Zeeland
Dive site Polredijk (85) is an attractive dive spot in lake Oosterschelde. Most underwater life can be found between 4 and 12 meters in the southern part of the location where a mussel farm is located. You can also dive to the north side, with its large bassalt blocks and overgrown stone formations. Common species in Polredijk are gobies, shrimps, crabs and rock gunnels.
Particulars
Polredijk can ben entered via a concrete staircase with a handrail. Marine life at Polredijk seeks shelter at the colorful mussel farm and between the many stones and oysters in shallow water. Avoid deeper water, there's little to see.
Warnings
Don't make free ascents at Polredijk and avoid the boat channel as much as possible. Professional fishing ground. Keep away from the fishing gear. The entry point is reached via a nature reserve.
Read more
POLREDIJK Features
Nicknames

Transformatorhuisje,Trafohuisje,Oostwatering

Address

Polredijk, Vrouwenpolder

Parking

Limited parking for 10 cars , below the dyke at the other side of the road
Distance

400 m.

Suitable for

Experienced divers

Permit

N.v.t. / NA

Access

Free access

Facilities

Small bench, stairs

Water

Brackish, salt

Kind of dive

Shore dive

Current

None

Visibility

2 - 10 m.

Average visibility

5 m.

Depth

15 m.

Bottom

zand,oesterbanken,stortsteen

Life

Shrimp, crab, lobster, eel, flatfish, sea squirt

Other recreation

Boating, yachting

Emergency

112
POLREDIJK Log Report Images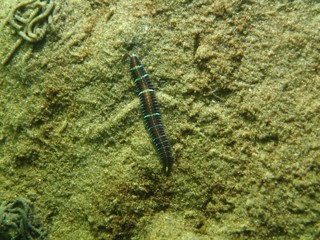 Current weather conditions
Wind :
Condition :
Temperature : °C