DIVE4LIFE
Marjolein Nieuwland
Duitsland,
26-03-23
Na lange tijd weer 5 duikjes op 1 dag gemaakt. Dat kan hier prima tussen beelden, in grotje of boot, en zelfs bovenop een tempel.
DIVE4LIFE
Rianne en Peter
Duitsland,
15-09-22
Leuk om te oefenen met diepte onder comfortabele en gecontroleerde omstandigheden.
DIVE4LIFE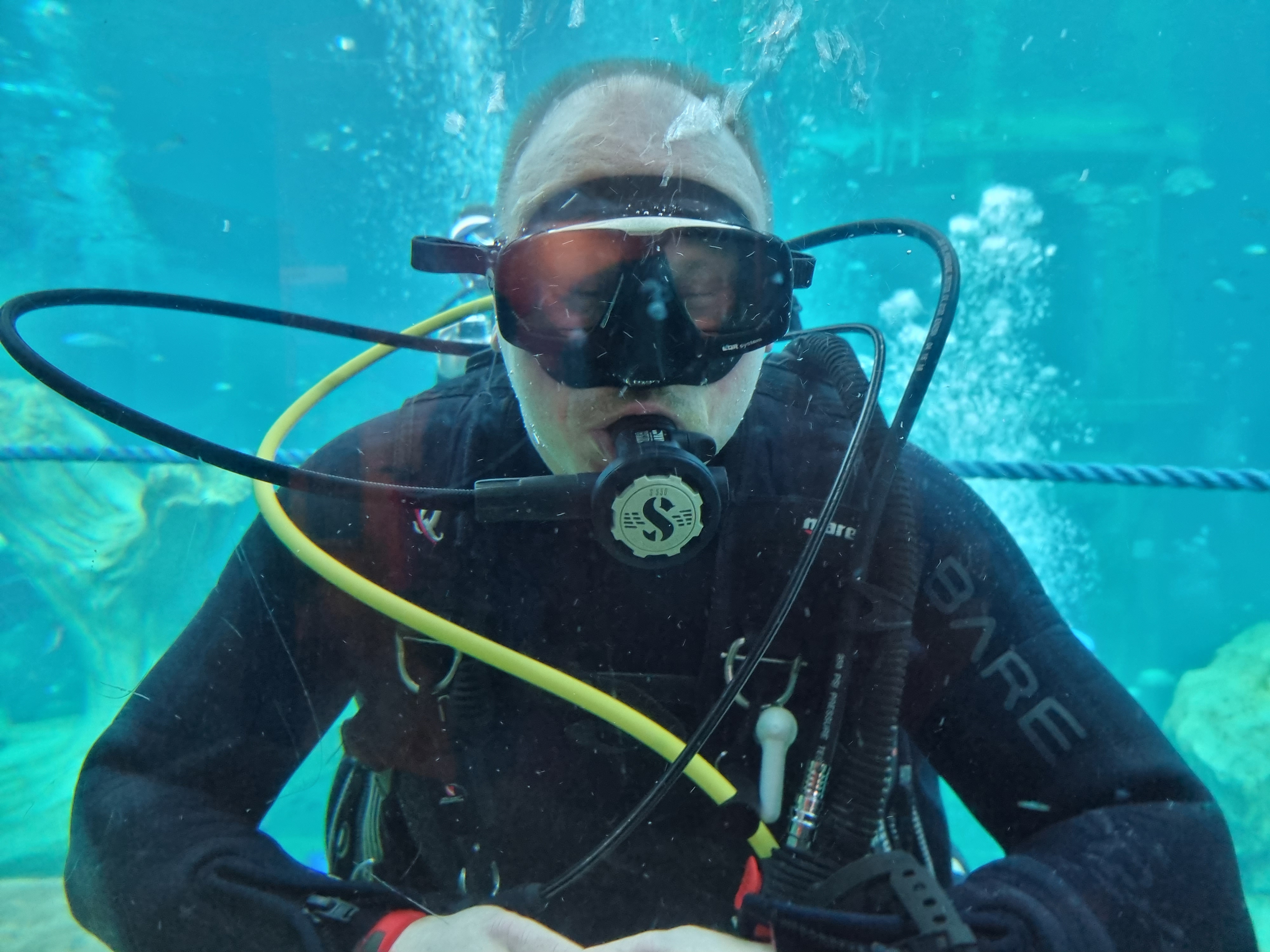 Ger Hummel
Duitsland,
2-01-22
Met Johna, Peter en Joëlle 2 duiken gemaakt. Heerlijk om t jaar te beginnen
DIVE4LIFE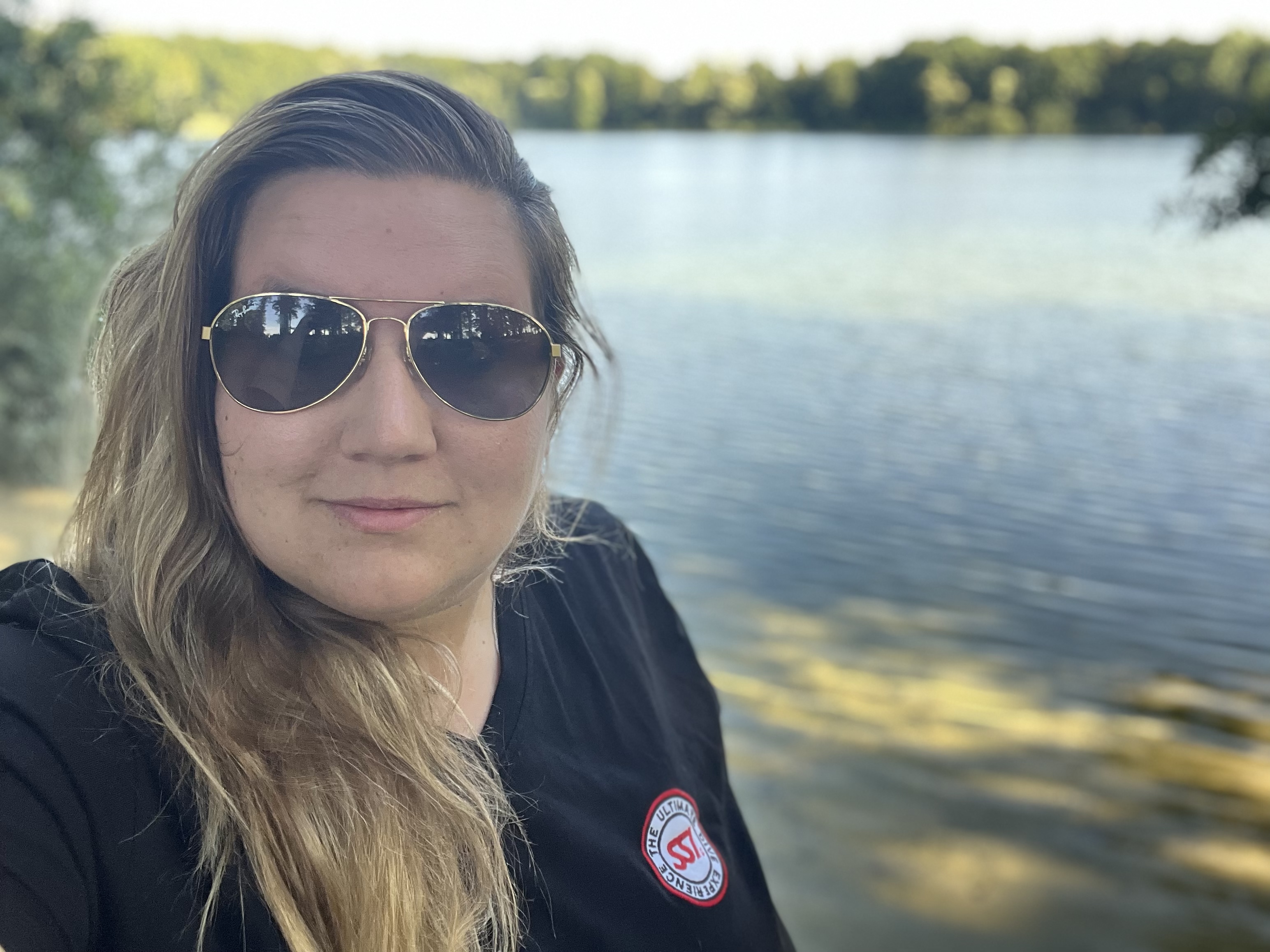 Ezra Lambers
Duitsland,
11-01-22
Op dit moment is het 2GPLUS. Testcentrum bevind zich op parkeerplaats D4L. De sneltest kost €15 voor Nederlanders.
DIVE4LIFE
¥@Rn0 & cinderella
Duitsland,
2-02-20
Leuke dag gehad ! Gelukkig niet druk dus alle ruimte ...zeker voor herhaling vatbaar.
DIVE4LIFE
Rob
Duitsland,
14-01-20
Leuk bad om skills te oefenen. Wel erg klein. Zeker omdat je uit het midden weg moet blijven voor de freedivers.
DIVE4LIFE
DD
Duitsland,
20-04-19
Paar mooie duiken gemaakt. Scubaduikers houden helaas totaal geen rekening met vrij duikers.Hoe moeilijk kan zijn om weg te blijven bij touw
DIVE4LIFE
Rob de Leeuw
Duitsland,
11-03-18
En warme duiksilo met beelden in Siegburg (bij Keulen) is een leuk dagje uit om een paar duiken te maken tijdens een koude periode in NL.
DIVE4LIFE
Mirjam
Duitsland,
11-03-18
Leuke dag duiken gehad maar was wel druk met andere duikers en freedivers
DIVE4LIFE
Jeroen Thoolen en KYMO
Duitsland,
25-02-18
Erg druk, maar wel lekker warm. Verschillende SSI-opleidingen vandaag: Stress & rescue, DM, DCS. Na afloop goed gegeten met de club.
DIVE4LIFE
Steven
Duitsland,
20-01-17
Drie keer naar 20 meter gedoken. Warm water en goede faciliteiten. Maar laat het voorjaar nu maar komen
DIVE4LIFE
Steven Stegeman
Duitsland,
16-12-16
Drie heerlijke duiken naar 20 meter gemaakt. Vol bewondering naar de freedivers gekeken. Heerlijk water 28 graden. Weinig duikers, prive bad
DIVE4LIFE
FreediveRic
Duitsland,
26-02-16
Heerlijke training freediven met Enker Freediving Education. Geweldige plek om te trainen, entourage ten top! Hier moet je echt eens duiken.
DIVE4LIFE
Steven Stegeman
Duitsland,
20-12-15
Drie duiken gemaakt. Lekkere temperatuur, mooi aangekleed onderwater. Uitstekende locatie om in de winter een paar duikjes te maken.
DIVE4LIFE
Xplore Diving
Duitsland,
11-11-15
Opleidingsduik, altijd leuk!
Dive4Life is a beautiful indoor location in Siegburg. You dive in a 20 meter deep basin filled with 3 million liters of warm water. You can dive, practice, rent equipment, lounge, shop, have a bite to eat and stay overnight. Underwater you will find artificial caves, ruins and other objects. Great for a day with the club. Paid diving.
Particulars
Enter the water and discover Germany's deepest dive pool. Dive4Life has lots of facilities. In the shop of Dive4life you can not only buy but also rent diving equipment and have it repaired. Are you interested in free diving? Dive4life is an ideal location for free diving as well.
Warnings
Paid diving. Make reservation in advance. In Dive4Life controlled dives can be made in a safe indoor environment.
Read more
DIVE4LIFE Features
Nicknames

Dive4Life

Address

Zeithstrasse 110, 53721 Siegburg, Duitsland

Parking

Sufficient parking
Distance

20 m.

Suitable for

All levels, free diving

Permit

N.v.t. / NA

Access

Book in advance

Facilities

Showers, dive trips, diving school, dive shop, hotel, locker rooms , repair, restaurant, toilets, fill station, wellness center, swimming pool

Water

Fresh

Kind of dive

Indoor

Current

None

Visibility

30 m.

Average visibility

30 m.

Depth

20 m.

Bottom

beton

Life

None

Other recreation

None

Emergency

112
Current weather conditions
Wind :
Condition :
Temperature : °C