MARSA ABU DABBAB
Eric van den Steen
Egypte,
27-03-23
2 heerlijke duiken gemaakt bij 24gr. Op noordzijde en op het gras. Mooie slakken, koraalduivels en schildpadden.
MARSA ABU DABBAB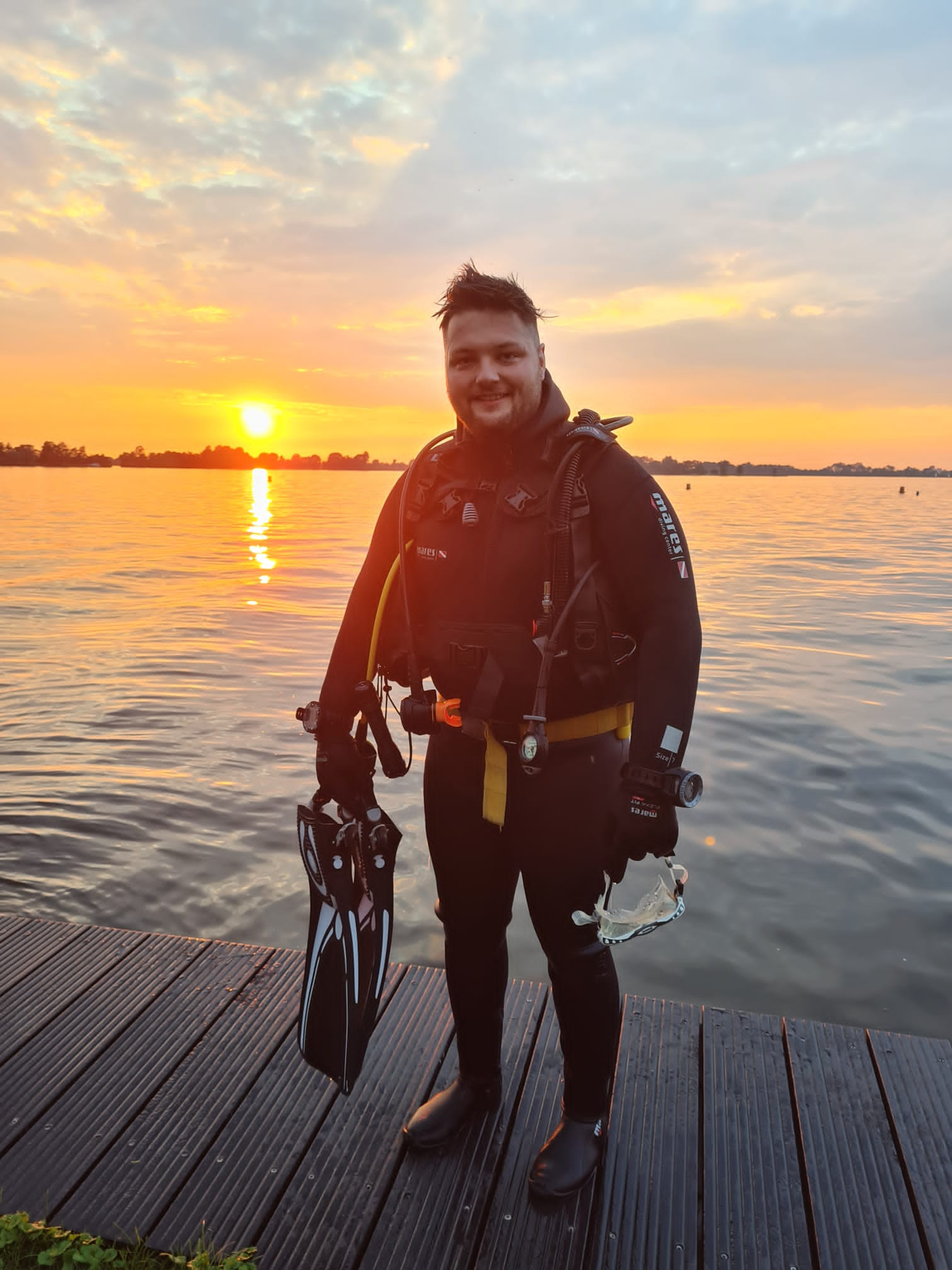 Sven Persoon
Egypte,
15-11-22
Prachtige stek. 7 grote schildpadden in het gras gebied en rond de koralen veel verschillende vissen oa. koraalduivels, clownfishes etc
MARSA ABU DABBAB
Gert
Egypte,
21-05-22
Mooie stek helder veel koraalvis, o.a. Koraalduivel, krokodilvis, murene, steenvis . 8 schilpadden in het grasgebied
MARSA ABU DABBAB
Tako Springer
Egypte,
25-04-22
Zicht minder dan normaal. Veel schildpadden, stingray, en koraal vol met vis.
MARSA ABU DABBAB
Erwin
Egypte,
3-11-21
Schildpadden. Sepia . Pijlintvis. Roggen, koraalduivels, enz enz
MARSA ABU DABBAB
Martin
Egypte,
27-01-20
Fantastisch duikelen voor beginnende en ervaren duikers! Een prachtig koraalrif aan de noord kant en zeegras voor schildpadden en een zeekoe
MARSA ABU DABBAB
Gerrit Bredewoud
Egypte,
26-01-20
Slecht zicht door onderstroming met veel zand. 7 grote schildpadden maakten weer wat goed.
MARSA ABU DABBAB
Eduard Bello + HaaiSociety
Egypte,
25-10-19
Nachtduik op het huisrif Noord. Wat een rust en leven. Octopus,straalvissen, jachende koraalduivels, alen, veerkokerwormen, grazende rog.
MARSA ABU DABBAB
Willy Remmers en Debbie Lamers
Egypte,
26-09-19
Eerst over het gras. Mooie grote schildpad en grote rog en daarna via het noordelijke rif terug. Veel vis. Van alles wat.
MARSA ABU DABBAB
Gardevil
Egypte,
3-05-19
Duikje op het Noordrif. Zeer mooi rif, uitbundige begroeiing en heel veel leven. Schorpioenvis, porcupine, grote rifbaars.
MARSA ABU DABBAB
Gardevil
Egypte,
3-05-19
Verschillendd schildpadden.
MARSA ABU DABBAB
Ad en Eric
Egypte,
12-12-18
1-way zuid. Grote murenes, schildpad, krokodilvis. Prima duik! Duiktijd 70 min
MARSA ABU DABBAB
Anne-José & Hans
Egypte,
15-10-18
Leuke duik on te starten. Grote groene schildpadden, murene, scorpionfish, school makrelen en pijlinkvissen. Op naar meer.....
MARSA ABU DABBAB
Jean
Egypte,
1-10-18
Gedoken met Jan, Hans, Kars, Frank en Andre. Geen dugong wel luipaardroggen en veel schildpadden
MARSA ABU DABBAB
Zeeduivel Willy en Debbie
Egypte,
4-06-18
Twee grote schildpadden en een zeepaardje gespot.
At Marsa Abu Dabbab you can encounter dugongs and huge green turtles. Also guitar sharks and large whip tail stingrays are here in large numbers. Macro photographers get hairy pipe pygmy horses and ghost pipefish in front of their lens. If you pay attention, you can even see the thorny seahorses! If you had enough of diving with turtles, you can enjoy the large fields of soft coral and many reef fish such as red mullet, scorpion fish. Bring your camera!
Particulars
Non-divers can enjoy the sun terrace or swim in the Bay of Marsa Abu Dabab. In the shallow water corals and colorful fish can be seen. Overall, a fantastic shore dive where non-divers can enjoy themselves as well.
Warnings
It can be very busy.
Read more
MARSA ABU DABBAB Features
Nicknames

Abu Dabbab Bay,Hilton Bay

Address

Rode Zee, Egypte, 25 km ten zuiden van Port Ghalib

Parking

At Hilton Hotel , * sol y mar & strand
Distance

20 m.

Suitable for

All levels

Permit

Via duikschool te verkrijgen

Access

Free access from beach

Facilities

Bar, diving school, hotels, beach

Water

Salt

Tide

N.v.t.

Kind of dive

Shore dive, boat dive

Current

None, limited

Visibility

15 - 15 meter

Average visibility

25 m.

Depth

Tot 35 meter

Bottom

zand,zeegras en koraal

Life

Clownfish, swallowtail seaperch or marine goldfish or anthias, perch, sweetlips, etc, mediterranean moray or roman eel, ray, turtle, lionfish, sweetlip

Other recreation

Facilities of the 3 hotels

Emergency

123
Current weather conditions
Wind :
Condition :
Temperature : °C