MUSEO ATLANTICO
Ton Gerards
Spanje,
15-11-23
Leuke duik gemaakt naar het onderwater museum op Lanzarote. De beelden raken langzaam begroeid.
MUSEO ATLANTICO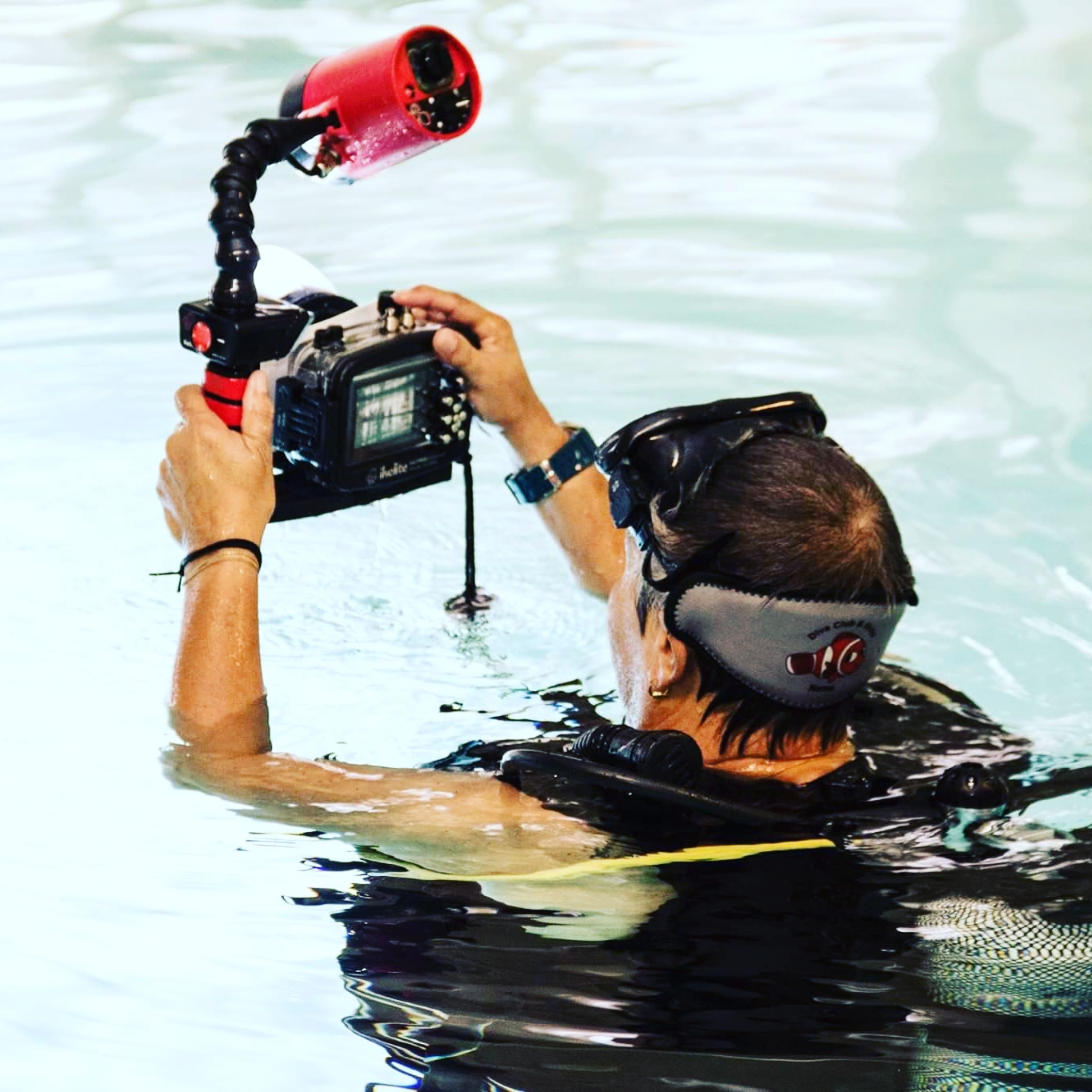 Myrna Smitz 👌🏿
Spanje,
11-11-22
Geweldige en indrukwekkende duik bij Museo Atlántico beeldentuin gemaakt.
MUSEO ATLANTICO
Divegirl1960
Spanje,
11-11-22
Indrukwekkende duik bij Museo Atlántico beeldentuin gemaakt met SafariDivingLanzarote. \r\n
MUSEO ATLANTICO
Ronald Slangen
Spanje,
13-01-22
Niet de moeite waard. Weinig leven en veel oude beelden(zo goed als onbegroeid).
MUSEO ATLANTICO
Harry en Maurice
Spanje,
11-11-21
Museum is failliet verklaard en wordt niet meer onderhouden. Beetje afknapper. Leuk om er geweest te zijn maar geen aanrader
MUSEO ATLANTICO
Verrückte Duikers P, R &Thymen
Spanje,
6-08-20
Naast Colloradas; Punta Berrugo; wrak en grotje; tijger- en 2 bruine murenen, ronde en gewone ps-rog, adelaarsrog, veel vis, grouper🐠🐟🦀
MUSEO ATLANTICO
Shirley
Spanje,
22-07-19
2 mooie duiken gemaakt. Goed zicht en wat mooi om die beelden zo onderwater te zien
MUSEO ATLANTICO
Petra & Thymen
Spanje,
24-08-18
Superleuke duik door het Museo Atlantico, top buddy, super duikschool. Gezien; barracuda's, stingray, grouper, poetsgarnaal, octopus en meer
MUSEO ATLANTICO
Ernie en Bert
Spanje,
7-11-17
Leuke tour door Museo Atlantico gemaakt met NL liveaboard groep met Lanzaroteboathotel op de Maype.
MUSEO ATLANTICO
Erwin
Spanje,
24-05-17
Leuke duik bij Museo Atlantico gemaakt met Manta Diving.
MUSEO ATLANTICO
Eric
Spanje,
13-04-16
Geweldige duik met Dive College Lanzarote gemaakt bij de Museo Atlantico. Mooie beelden en een ervaring rijker. Bart hartelijk dank.
Museo Atlántico is known as the largest underwater museum in Europe. The museum has three hundred sculptures spread over an area of 2500 m2. This so-called Museo Atlantico is popular with divers and snorkelers, but you can also view it from a glass bottom boat. Furthermore, the sculptures serve as an artificial reef for marine animals on the mostly barren sandy bottom. The project was carried out by British sculptor, Jason deCaires Taylor.
Particulars
Enter Museo Atlántico from the boat. The statues are placed in a triangle and are all works of art. They stand out beautifully on the sandy bottom. The sandy bottom of Las Coloradas ends in a long rock full of crevices, cracks and caves and teems with marine life. You'll see moray eels, cleaner shrimps, squids, lobsters and much more.
Warnings
Take the rules of Museo Atlántico into account. Don't touch the sculptures and statues.
Read more
MUSEO ATLANTICO Features
Nicknames

Las Coloradas

Address

Las Coloradas, Lanzarote

Parking

At boat charter
Distance

20 min.

Suitable for

All levels, snorkeling

Permit

N.v.t. / NA

Access

Restricted access

Facilities

Boat dive facilities

Water

Salt

Kind of dive

Boat dive

Current

Limited

Visibility

10 - 20 m.

Average visibility

15 m.

Depth

15 m.

Bottom

zand

Life

Squid, cleaner shrimp, moray, stingray, sea bass, anemone

Other recreation

None
MUSEO ATLANTICO Photos and Images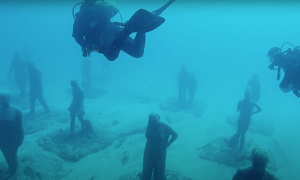 Current weather conditions
Wind :
Condition :
Temperature : °C