ABU GALAWA
Emile en Jody
Egypte,
12-11-23
Masa Abu Galawa. Devils scorpionfish gezien. Leuke stek. Helaas ook veel dood koraal.
ABU GALAWA
Emile en Jody
Egypte,
12-11-23
Leuke duik langs het rif gemaakt.\r\nMet voodoo divers
ABU GALAWA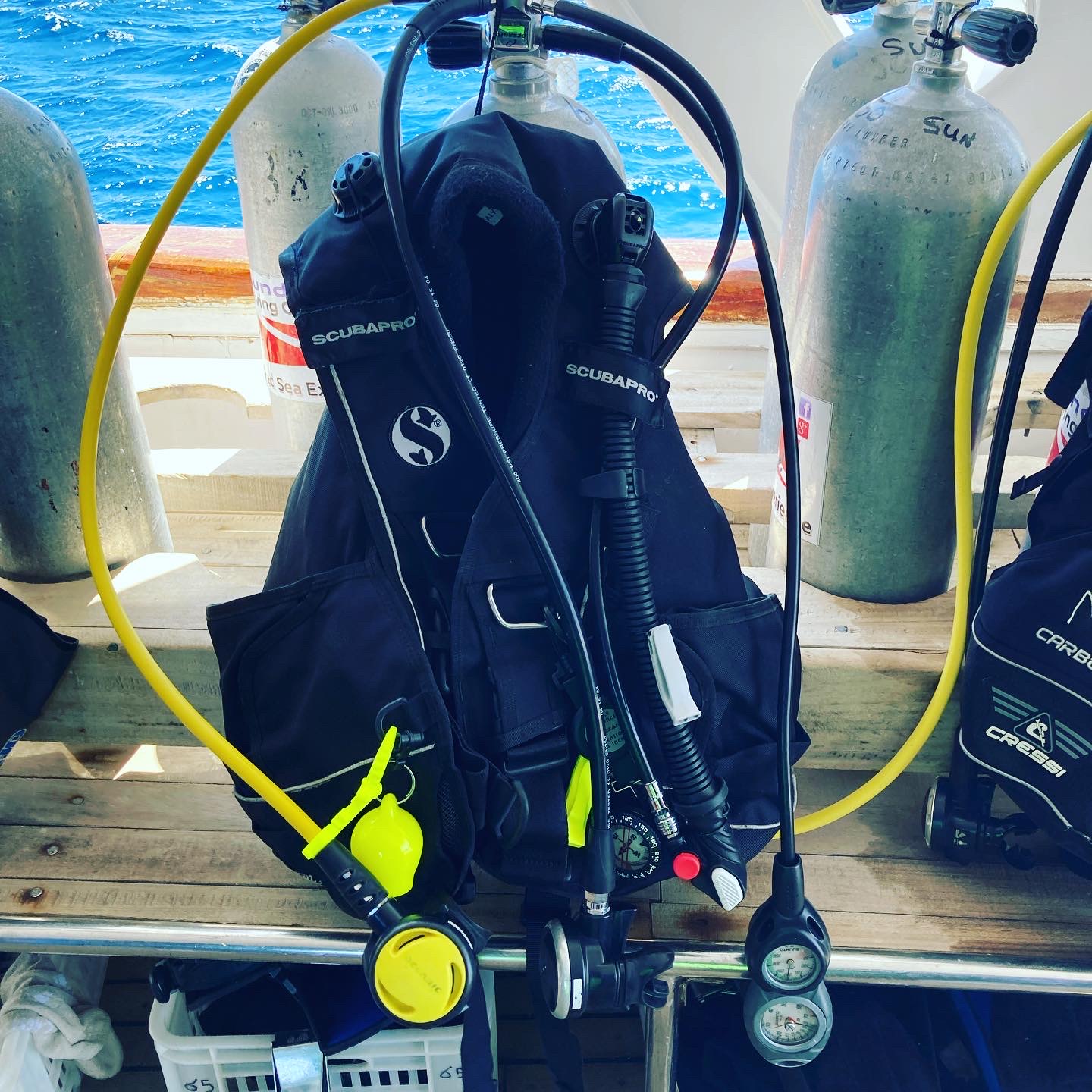 Pieter Kiestra
Egypte,
17-10-22
ABU GALAWA
Maarten R
Egypte,
9-07-19
Prachtige duik met New Son Bijou. Parrot fish, zeeslang, dolfijnen. Topper van formaat.
ABU GALAWA
Errol en Vladimir
Egypte,
9-03-19
Duik langs prachtige rifstructuren met veel leven! Zeeslang, papegaaivis, doktersvis, rog, kwal. Top! Eerste duikstek, Sakhawa, was minder.
ABU GALAWA
Diver Corné Uijens
Egypte,
15-10-18
Boottrip met Voodoo-divers. 2 mooie duiken... murenen, stonefish, stingray en veel meer. YouTube: Diver Corné Uijens
ABU GALAWA
Eric
Egypte,
6-08-18
Mooie duik langs het rif. Overgestoken naar dieper gelegen rif. Steenvis, fluitbek, blauwgestipte rog. Mooie duik vanaf de Alia 3
ABU GALAWA
Standaert Thierry
Egypte,
10-04-17
Blue Paradise duikcenter, Koraalduivels, glasvis, zeekomkomer, steenvis, zeenaald, grote gestipelde egelvis, buisworm.
ABU GALAWA
Luis
Egypte,
8-11-17
ABU GALAWA
Jaldert en brigit
Egypte,
13-08-17
Mooie duik met witte murene en steenvissen en zee slang en veeeeeeel meer
ABU GALAWA
Evert Everts
Egypte,
12-10-15
Gedoken vanaf een boot met Scuba Hurghada
Abu Galawa reef is located in the north of the Hurghada diving area and consists of 6 dive sites: Abu Galawa, Shaab Abu Galawa, Sachwat Abu Galawa, Habili Abu Galawa, Gota Abu Galawa and Marsa Abu Galawa. Abu Galawa reef is relatively large and is an hour's boat ride from Hurghada. Visibility is very good especially in the north, in the south it can be disappointing. Due to its favorable location, you can also dive with bad weather.
Particulars
Each dive site here has its own characteristics and peculiarities, and each of them is worth a dive.
Warnings
Dont' touch the marine life.
Read more
ABU GALAWA Features
Nicknames

Abu Galawa

Address

Hurghada

Parking

At charter
Distance

60 min.

Suitable for

All levels

Permit

N.v.t / NA

Access

By boat from Hurghada of El Gouna

Facilities

Boat dive facilities

Water

Salt

Kind of dive

Boat dive

Current

Limited

Visibility

15 - 30 m.

Average visibility

20 m.

Depth

40 m.

Bottom

zand

Life

Dolphin, spotted garden eel, ray, turtle

Other recreation

None

Emergency

123
Current weather conditions
Wind :
Condition :
Temperature : °C