EL FANADIR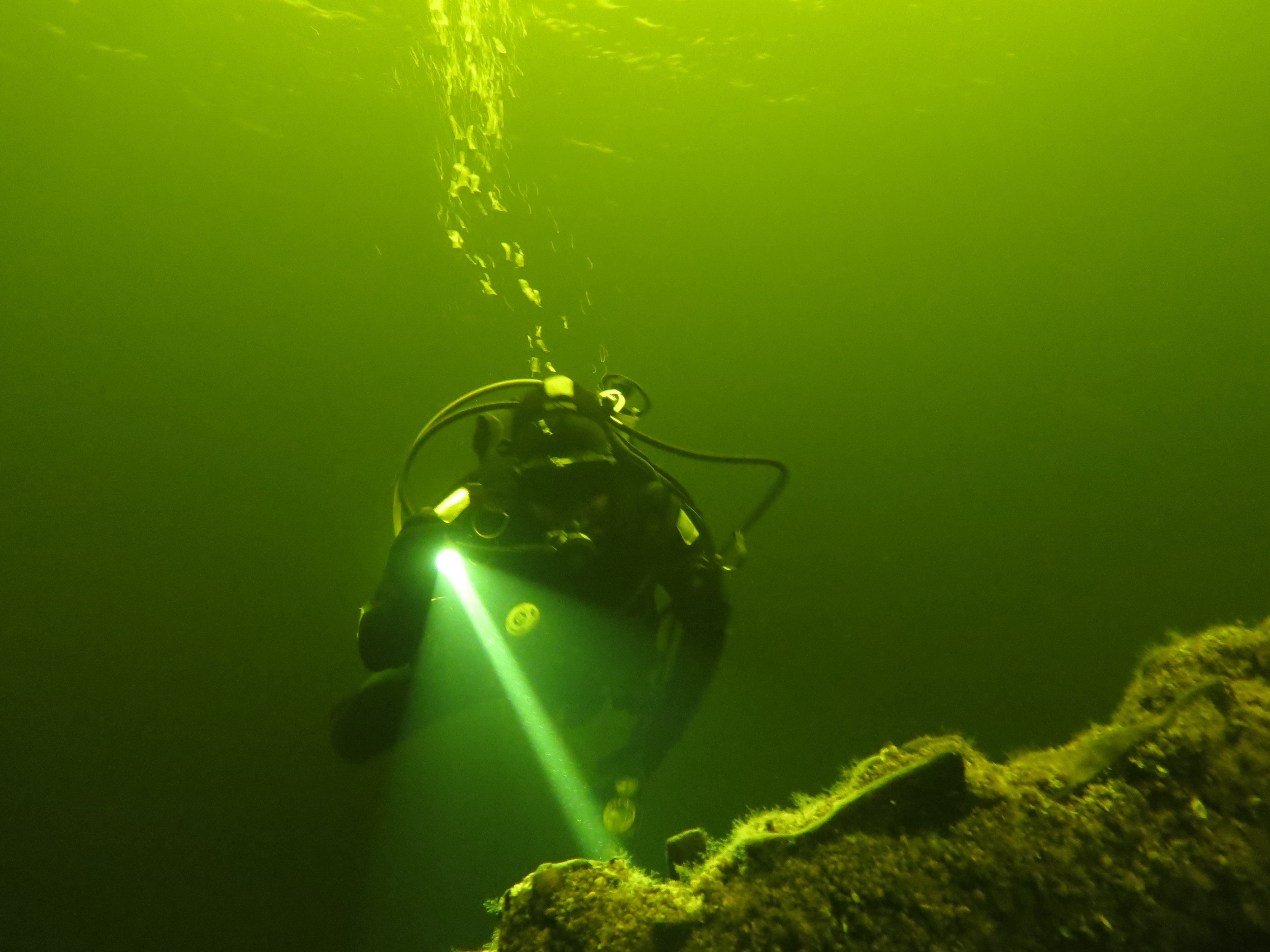 Savio Amsterdam
Egypte,
1-08-22
Twee schitterende duiken gemaakt. Het leven onderwater is overweldigend en het koraal in tact. Hoogtepunt: schildpad en dolfijnen.
EL FANADIR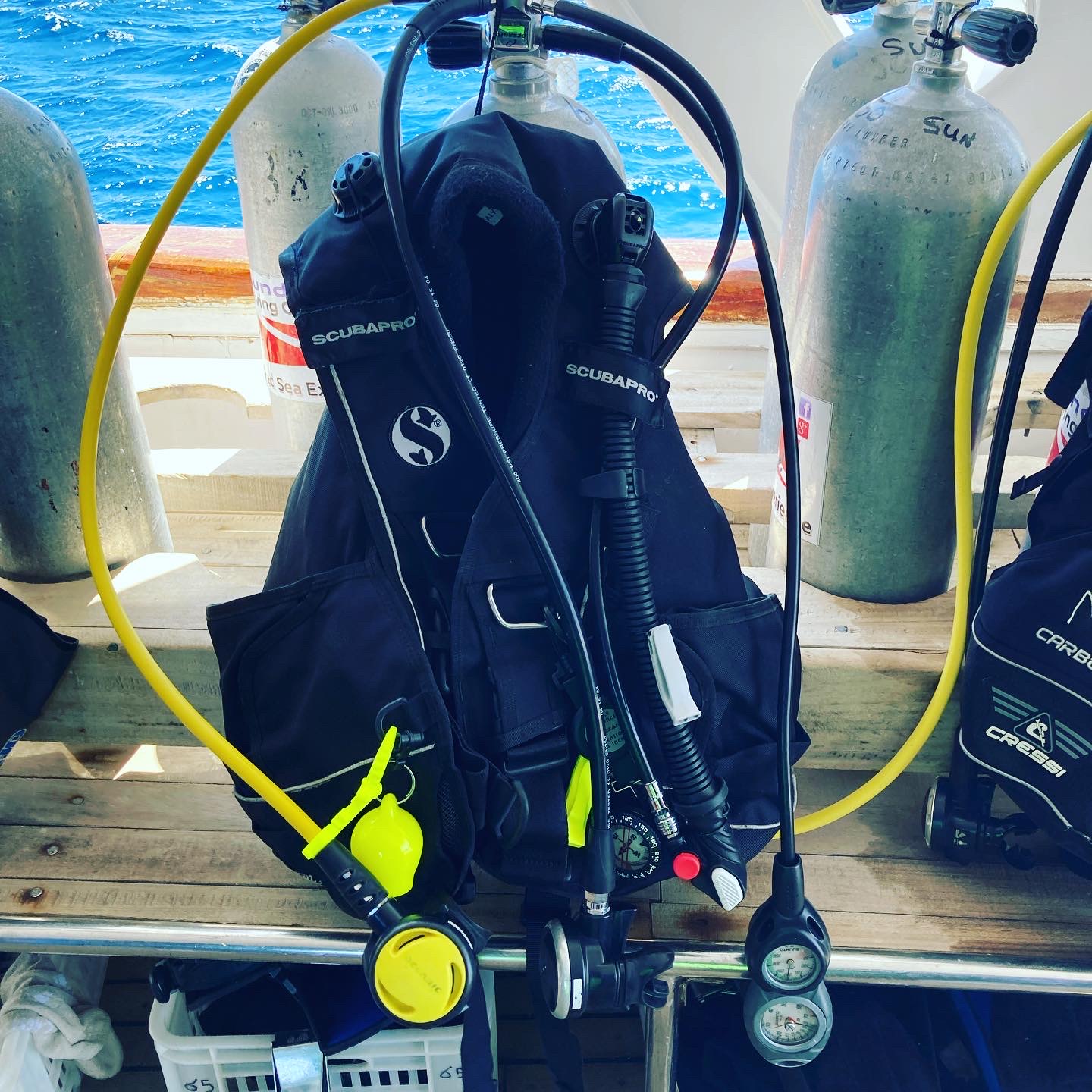 Pieter Kiestra
Egypte,
23-04-22
Vandaag de tweede dag van mijn duikcursus Sundlex Hurghada. En genoten van de Red Sea
EL FANADIR
Pieter Kiestra
Egypte,
23-04-22
Mooie duik gemaakt mooi reef, prachtige duik locatie.
EL FANADIR
New User
Egypte,
28-03-22
Mooie duik, reuze muren, grote roggen, spanish danser, octopus.
EL FANADIR
Stefani Smeets
Egypte,
6-07-19
Mooie duik, heel veel verschillende soorten Murene, Remora (zuigvis), een verplaatsende octopus waar we even flink van hebben genoten.
EL FANADIR
Eric
Egypte,
16-04-19
Drift-pickup middengedeelte richting zuiden. Grote murene, steenvis, octopus en zwart gevlekte slangenaal. Rif is hier mooier dan noordelijk
EL FANADIR
Eric
Egypte,
16-04-19
Stationaire duik noordelijk. Drakenkop, steenvis en octopus. Veel dood koraal in noordelijk gedeelte langs oostkant van het rif. Niet bijz.
EL FANADIR
Jaldert Brigit Ronny Denise
Egypte,
16-02-19
Mooie duik op El Fanadir Noord. Witte mureen, bijzonder slakje, steenvissen, octopus. Wel fris boven water met die wind. 18 graden op land.
EL FANADIR
Stephan en Eric
Egypte,
19-01-19
Fanadir Foc Foc is noordelijke zandvlakte waar je regelmatig federschwantz Stechenroggen in het zand tegen komt. Op het rif 2 schildpadden
EL FANADIR
Harry Lindsay Edwin en Quinta
Egypte,
5-06-18
Wow wat gaaf een walvishaai over ons heen Alles werd donker. Een duik om nooit meer te vergeten.
EL FANADIR
Ronald en Eric
Egypte,
19-01-18
Mooie drift-pickup. Langs de wand veel leven. Op het zandplateau niet zo. Langs de wand is het mooist. Er is hier van alles te beleven.
EL FANADIR
Willem-Jan Lock
Egypte,
22-04-17
Ik heb hier gesnorkeld en kwam Dolfijnen tegen, een grote murene en nog veel meer. schitterende duik!
EL FANADIR
Mark
Egypte,
21-08-16
Zeer mooie driftduik gemaakt. Het koraal is er niet zo mooi maar er zit wel veel leven. Mooie schildpad, morene, octopus en grote frogvis.
EL FANADIR
Thierry Nys
Egypte,
3-07-16
Mooie duik heel veel ziens onderwater .
EL FANADIR
Nanne en Eric
Egypte,
12-12-15
El Fanadir Dacht Dacht: 3 Eagle Rays en 4 Federschwanz Stechenroggen. Mooi drift pick-up van noord naar zuid over zandplateau.
El Fanadir is a long stretch of reef north of Hurghada, with two beautiful dive sites. The beautifully colored reef wall is a paradise for divers. You'll see the most beautiful corals and an abundance of small fish species, including glass fish and cardinal bass. You might see as wel. The larger species. Close to the reef is a stretch of sand that's about 15meters wide and a lot less interesting. El Fanadir is also suitable for night dives.
Particulars
Get ready to leave the boat and submerge. El Fanadir is home to a lot of sea creatures like turtles, tuna and sharks. Even dolphins and manta rays can be seen here.
Warnings
Do not make contact with marine life of El Fanadir.
Read more
EL FANADIR Features
Nicknames

El Fanadir

Address

Noord Hurghada, zuid El Gouna, Egypte

Parking

At charter
Distance

60 min.

Suitable for

All levels, snorkeling

Permit

N.v.t. / NA

Access

By boat from Hurghada of El Gouna

Facilities

Boat dive facilities

Water

Salt

Tide

N.v.t.

Kind of dive

Boat dive, reef dive

Current

Limited

Visibility

30 m.

Average visibility

20 m.

Depth

12 m.

Bottom

zand

Life

Amberjack, lionfish, mediterranean moray or roman eel, turtle, tuna

Other recreation

None

Emergency

123
Current weather conditions
Wind :
Condition :
Temperature : °C