ANNA JACOBAPOLDER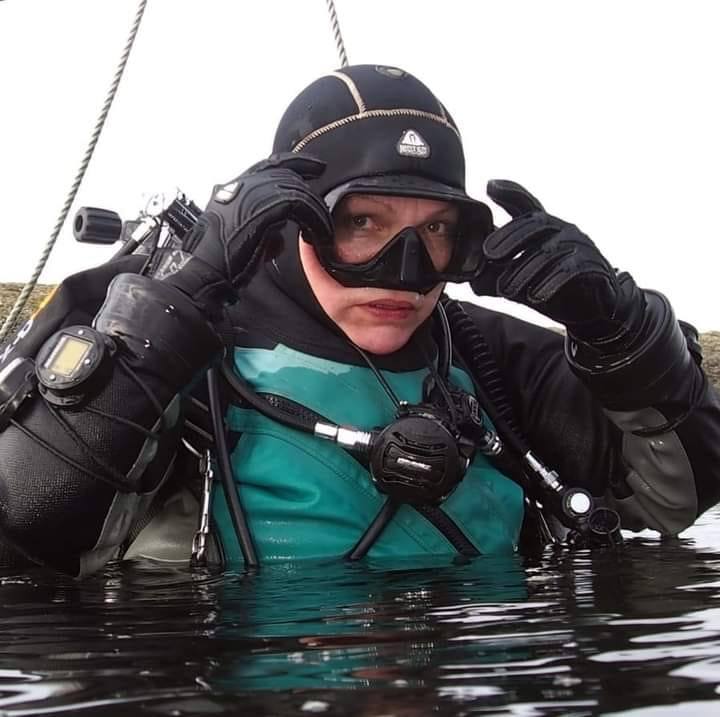 Lia van der Laan
Nederland, Zeeland
3-07-22
1🚘.Tw;6:28.HW. Dikke mist onderwater. 🦀,botervis, heremietkreeftjes,🦞,zeenaaldjes, spons, zeeappel,🦐,zdonderpad,zster,wat lood gevonden.
ANNA JACOBAPOLDER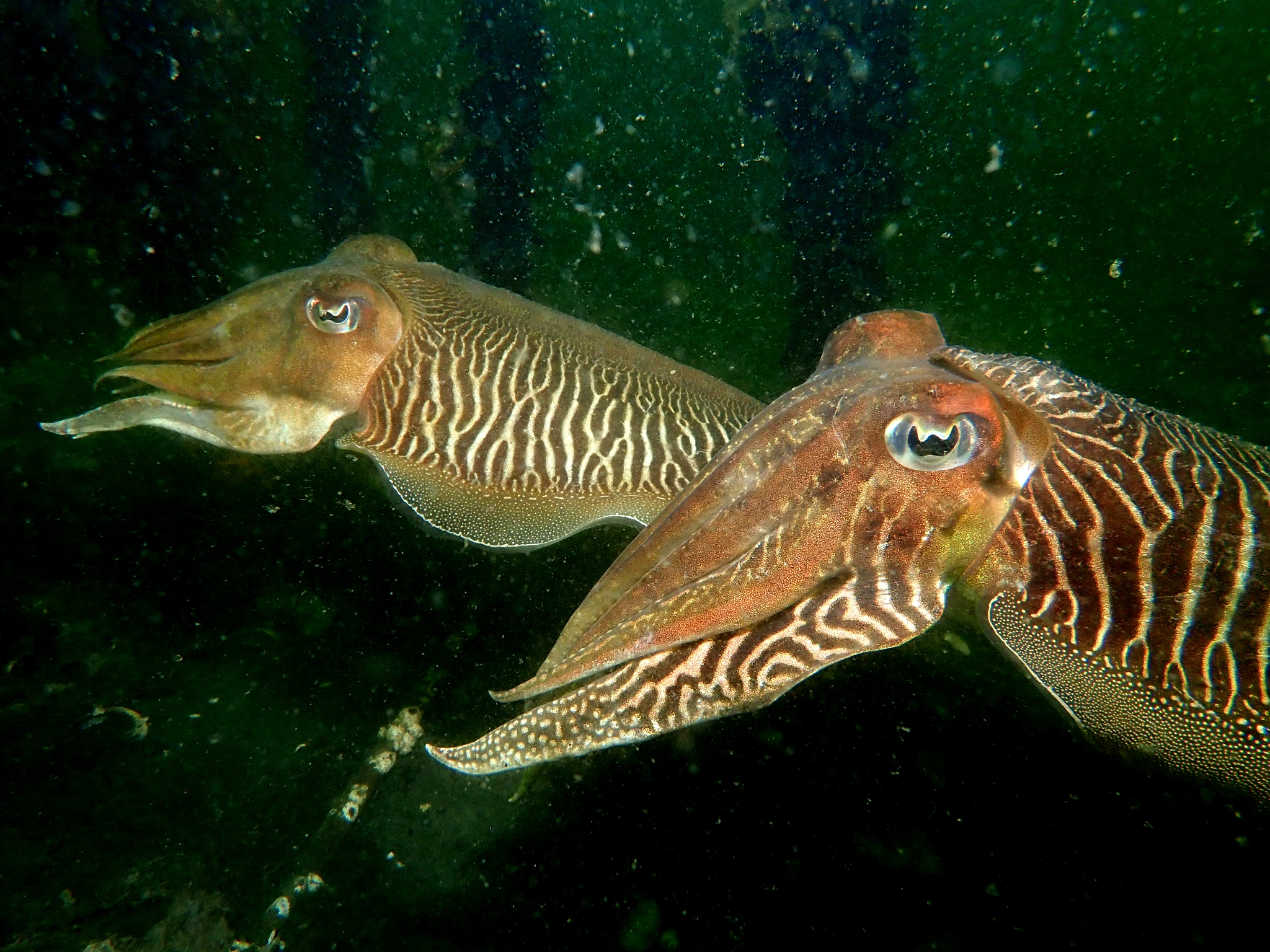 Johan M.
Nederland, Zeeland
29-06-22
3-4 meter zicht, slechts 2 slakjes gespot op 66 minuten
ANNA JACOBAPOLDER
Ellen Duikt
Nederland, Zeeland
26-06-22
Mooie duik met botervis, honderden garnalen in alle soorten en maten. Een grote zeedonderpad. En een lipvis!
ANNA JACOBAPOLDER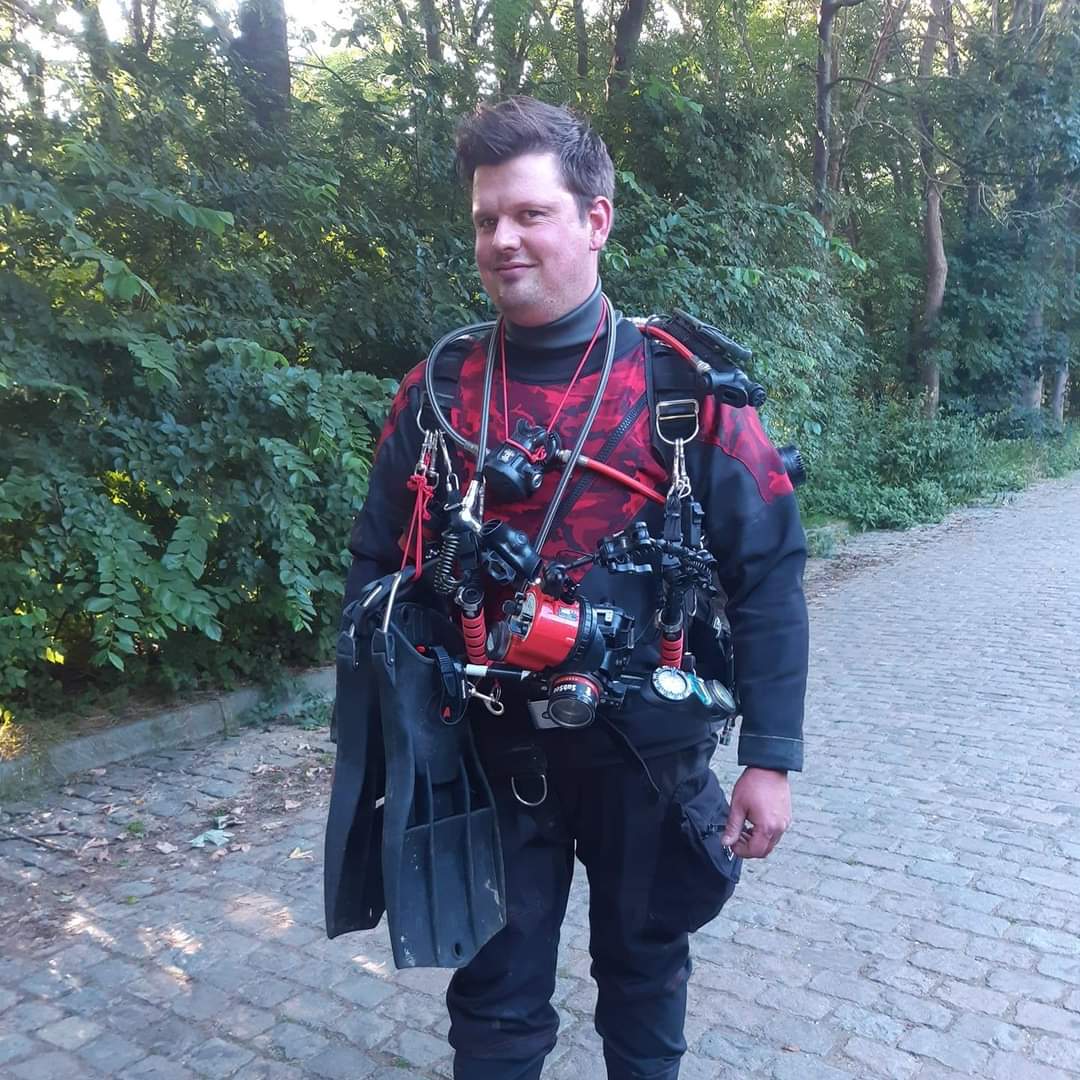 Hendrik M
Nederland, Zeeland
17-06-22
ANNA JACOBAPOLDER
Anne-José -Rob - Rikie
Nederland, Zeeland
18-06-22
Bootduik vanaf MS Bull. Slecht zicht. Niets bijzonders gezien buiten het normale.
ANNA JACOBAPOLDER
Danny Van de Vyver
Nederland, Zeeland
11-06-22
mooi zeepaardje gespot, grote zeedonderpad, kreeften en hermietkreeftjes. Een aangename en geslaagde duik
ANNA JACOBAPOLDER
Terug een touw beschikbaar
Nederland, Zeeland
29-05-22
Ik bedank graag de gulle schenker die terug een touw heeft gehangen om naar beneden te gaan.
ANNA JACOBAPOLDER
annemieke kennis
Nederland, Zeeland
21-05-22
Zicht 2 meter, 2 fuiken, veel wierslakjes spinkrabbetjes stuergarnaal,
ANNA JACOBAPOLDER
Karin en Frank
Nederland, Zeeland
5-05-22
Enige duikers ter plaatse…goed zicht en veel zon inval tussen hangcultuur. Sepia, mooie grote schol en andere oorsterschelde beauties.
ANNA JACOBAPOLDER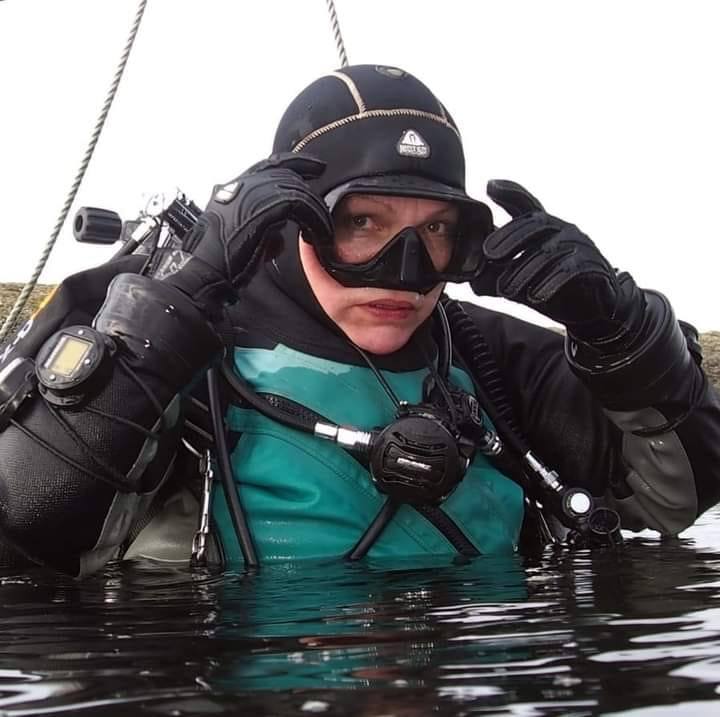 Lia van der Laan
Nederland, Zeeland
24-04-22
12🚘na de duik. Te water;9:46. Bij hangcultuur gedoken. Minder zicht door algenbloei. Wakame, oorkwallen, groene wierslak, kokerworm, 🦀🦐
ANNA JACOBAPOLDER
Jan Vermeule
Nederland, Zeeland
23-04-22
Slecht zicht. 0.5 mtr aan de kant vanaf 3 mtr diepte. 2 mtr. Touw was weer weg dus al glijend naar beneden. Leuke duikstek.
ANNA JACOBAPOLDER
Anja van Dijk
Nederland, Zeeland
12-04-22
Goed zicht,slanke waaierslak,brede ringsprietslakken en nog meer moois
ANNA JACOBAPOLDER
Wouter & Ton
Nederland, Zeeland
9-04-22
LW duik, prima zicht, jammer dat touw weg is. 3 soorten vlokslak, wierslak, ringsprietslak, galathea, donderpad, 2 soorten zeespin, puitaal
ANNA JACOBAPOLDER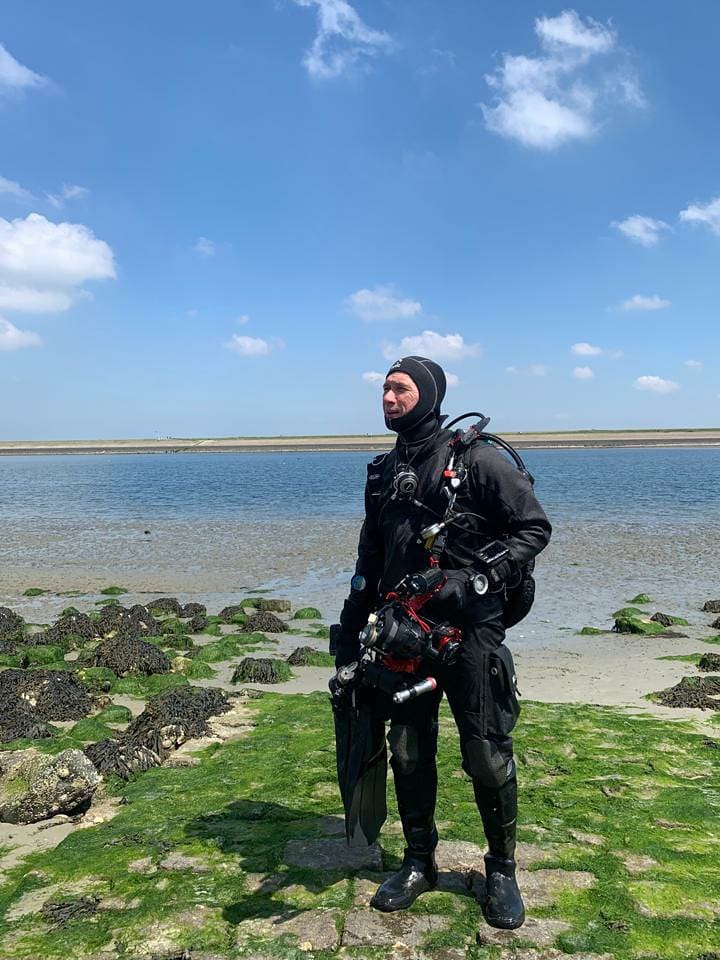 Eduard Bello
Nederland, Zeeland
31-03-22
1🚙🌤 LW geen touw, best glibberig.. Mooi leven en redelijk zicht, stoffig in het ondiepe.
ANNA JACOBAPOLDER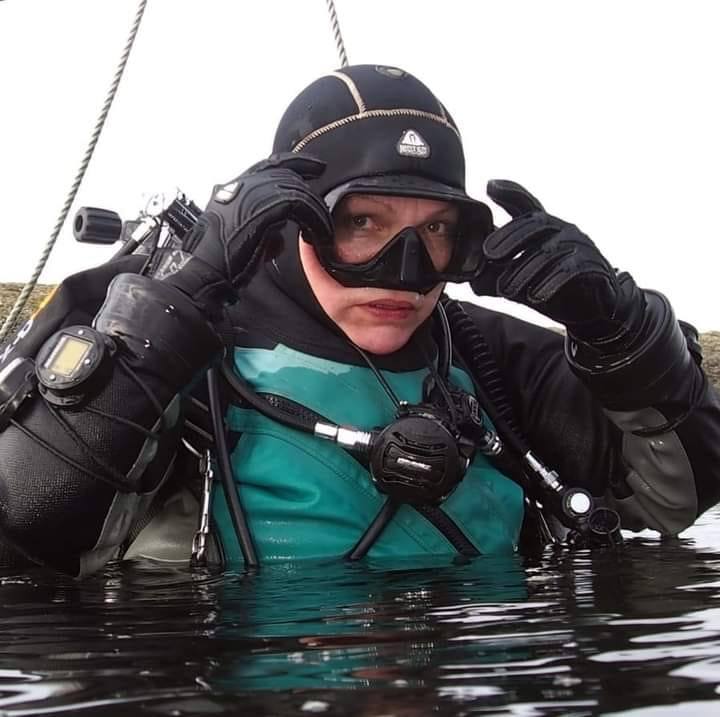 Lia van der Laan
Nederland, Zeeland
23-03-22
2🚘.Te water;13:21. Met touw in de kom t water in. Wegzakend in de blub vinnen aangetrokken. Grote vlokslak, brede ringsprietslak, botervis.
ANNA JACOBAPOLDER

72
Nederland, Zeeland
Anna-Jacobapolder offers two options. Dive in the former ferry harbor or on the outside of the harbor arm. Go in at high tide. You'll have better visibility and you'll get in and out of the water more easily. In the harbor you'll find an old mussel farm with beautiful mussel strands. The mussels are overgrown with felt weed, sea lettuce, wakame and other marine life in various colors. Here and there, mullet and sea bass swim around and the bottom is teeming with nudibranchs in all colors and sizes. The sloping dike makes an other interesting habitat. You'll see crabs, lobsters snails and much more. Diving in the old ferry harbor is relaxed because the current between the harbor arms is minimal. A dive outside the harbor is completely different. This will take you to the sloping dike wall via a mussel strewn bottom towards cuttlefish, goal and peat bogs.
Particulars
The old harbor of Anna Jacobapolder is easy accessible. Use the ropes along the shore to get in and out of the water. Descend and set course for the mussel strands. Enjoy the abundance of marine life on and around the strands. Anna Jacobapolder is especially beautiful with incoming sunlight as the splendid colors of the vegetation are even more pronounced. Diving on the outside of the harbor starts on the north side next to the footbridge. Hold on to the ropes hanging from the bridge. Underwater you'll encounter several areas with beautifully overgrown cuttlefish tents and at a depth of 12 meters there is a soccer goal. The object was once sunk to become an artificial reef and so it did. You'll see lobsters, crabs, snails, brick anemones and sometimes even a seahorse. If your air supply permits you can continue from there to dive site, De Veenplaten. Return tot the entry point in the shallows for a safety stop between weed growth and sometimes a school of sprat or anchovies. Go to shallower water near the pontoon and leave your buoys on if necessary.
Warnings
Slippery stones at low tide, diving at high tide recommended. Avoid the fairway, don't dive deeper than fifteen meters.
Read more
ANNA JACOBAPOLDER Features
Nicknames

AJP

Address

Rijksweg 5, 4675 RB Sint-Philipsland

Parking

Sufficient parking
Distance

50 m.

Suitable for

Night diving, underwater photography, all levels (beginners under supervision), technical diving

Permit

N.v.t. / NA

Access

Free access

Facilities

Restaurant, toilet (april - oktober), rope, small bench, hotel, picknick tables

Water

Salt

Tide

LW, HW en daarbuiten

Kind of dive

Shore dive

Current

Limited

Visibility

1 - 6 m.

Average visibility

4 m.

Depth

35 m.

Bottom

zand,sediment,oesters

Life

Botrylloides, flathead grey mullet or striped mullet, crab, lobster, nudibranch, eel, sludge anemone, green sea finger or felty fingers or codium fragile, plumose anemone, sea lettuce, squid, seahorse , flutefish, stalked sea squirt, oyster, moon jellyfish, sea bass, catfish, lumpfish, starfish, blenny, dahlia anemone

Other recreation

Swimming , biking, fishing , rambling

Emergency

112
Current weather conditions
Wind :
Condition :
Temperature : °C