ANNA JACOBAPOLDER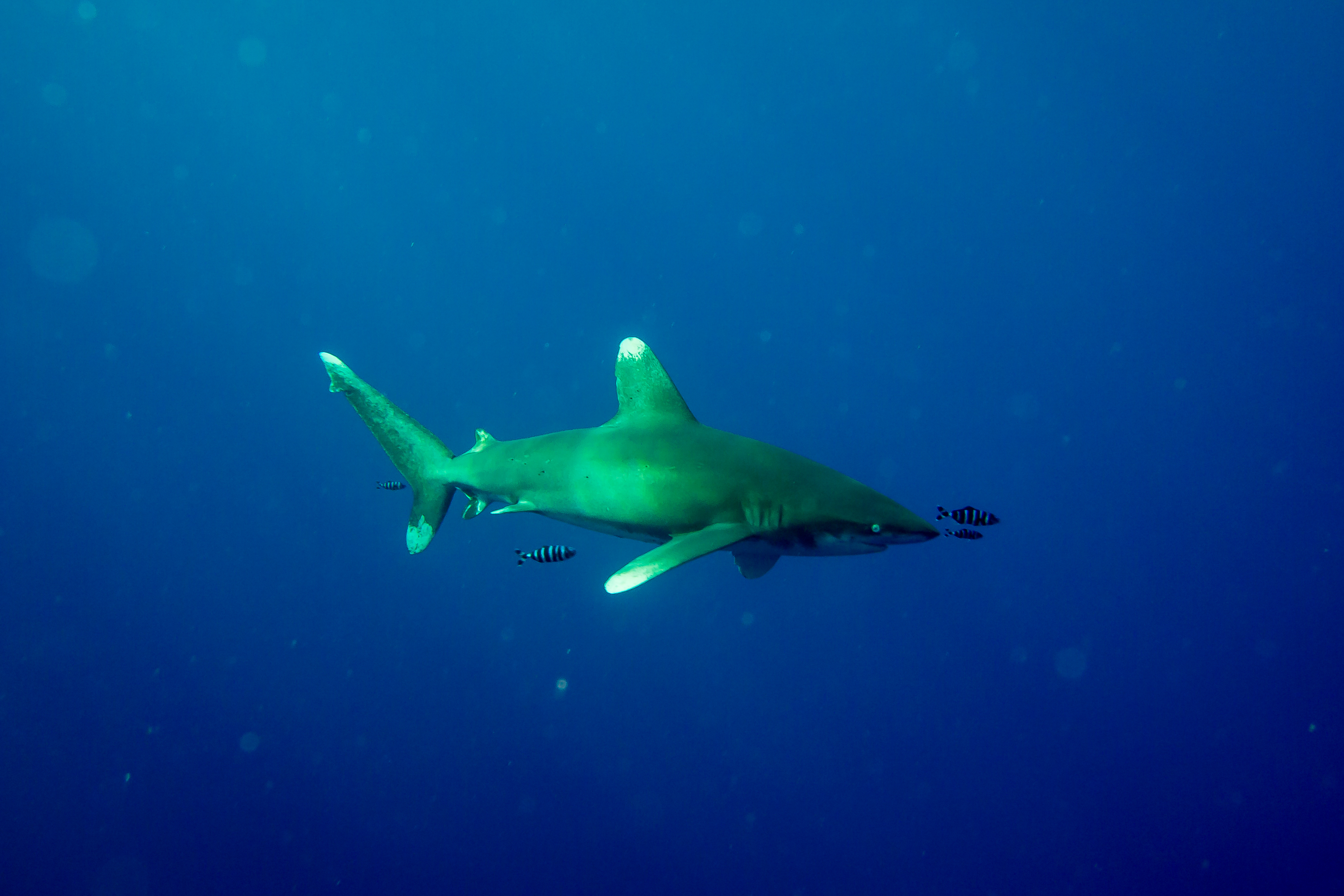 Paul Hermans
Nederland, Zeeland
17-03-23
3 🚙. In haven te water bij HW kent. Tsn hangcult. 1 snotolf, geen nest. Bij ponton en verder meer Sn.o'ven. Veel slkn (gr.wr, harl.k, kl.vl
ANNA JACOBAPOLDER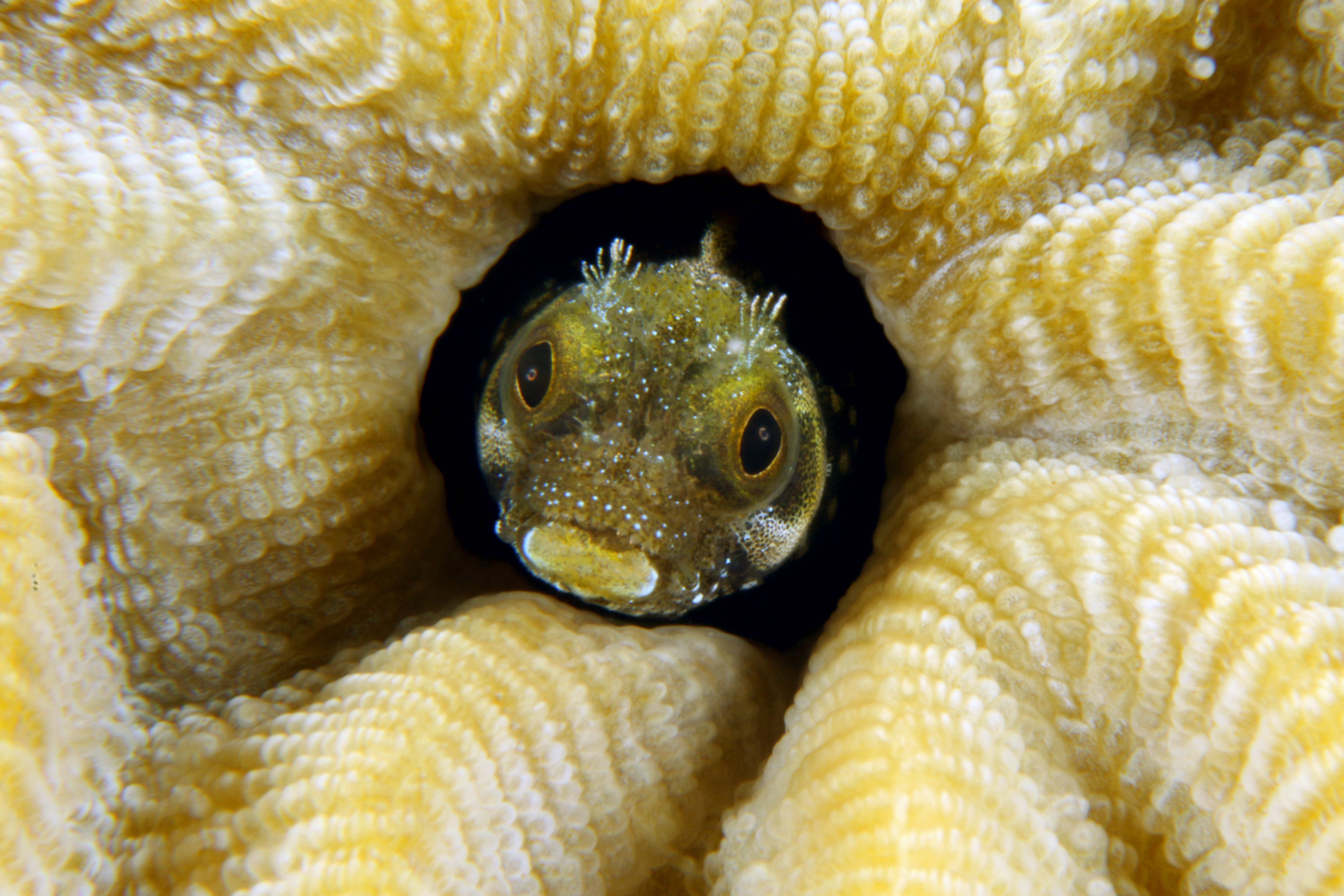 Edwin Westenberg
Nederland, Zeeland
28-01-23
Mistig, snotolf voor het ponton.
ANNA JACOBAPOLDER
Martin en Bert
Nederland, Zeeland
11-12-22
Veel harlekijntjes en plooislokjes in het wier rond de 3 meter, iets dieper de usuals voor de tijd van het jaar - krab, kreeft, gaarnaal...
ANNA JACOBAPOLDER
Anja van Dijk
Nederland, Zeeland
22-11-22
Harlekijnslajes,groene wierslakken,zee-appels,hermietkreeften,krabben,kreeften enz
ANNA JACOBAPOLDER
Maarten & Sander
Nederland, Zeeland
19-11-22
Op 1 duik de 3 soorten inktvissen gespot: babysepia, sepiola en babypijlintvis. Daarbovenop 2 zeepaardjes.
ANNA JACOBAPOLDER
Dolle en Jee
Nederland, Zeeland
31-10-22
Erg helder buiten de kentering! Zeenaalden, kreeften, steenbolk en jawel ook hier weer een zeepaardje. Sepia en harlekijn naaktslakjes.
ANNA JACOBAPOLDER
Anja van Dijk
Nederland, Zeeland
4-10-22
Zeer grote noordzeekrab,bloemkoolkwal,groene wierslakken en piepkleine slakjes.
ANNA JACOBAPOLDER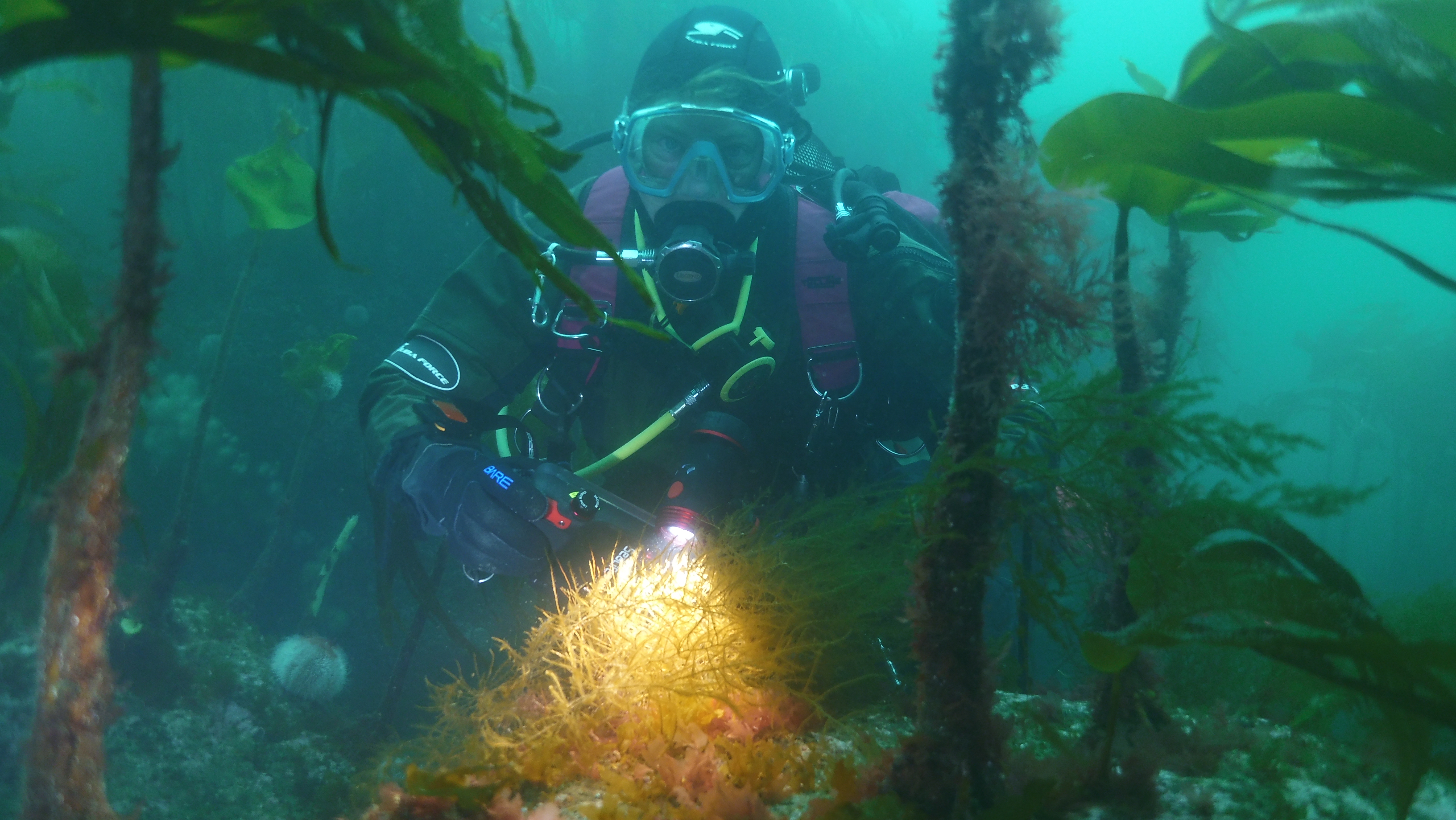 Dominique Van Dam
Nederland, Zeeland
28-09-22
Prachtige duik vanaf de MS Bull richting het ponton. Bij de palen op 6 meter diepte zeepaardje. Onderweg sepia, heremietkreeft, kwallen.
ANNA JACOBAPOLDER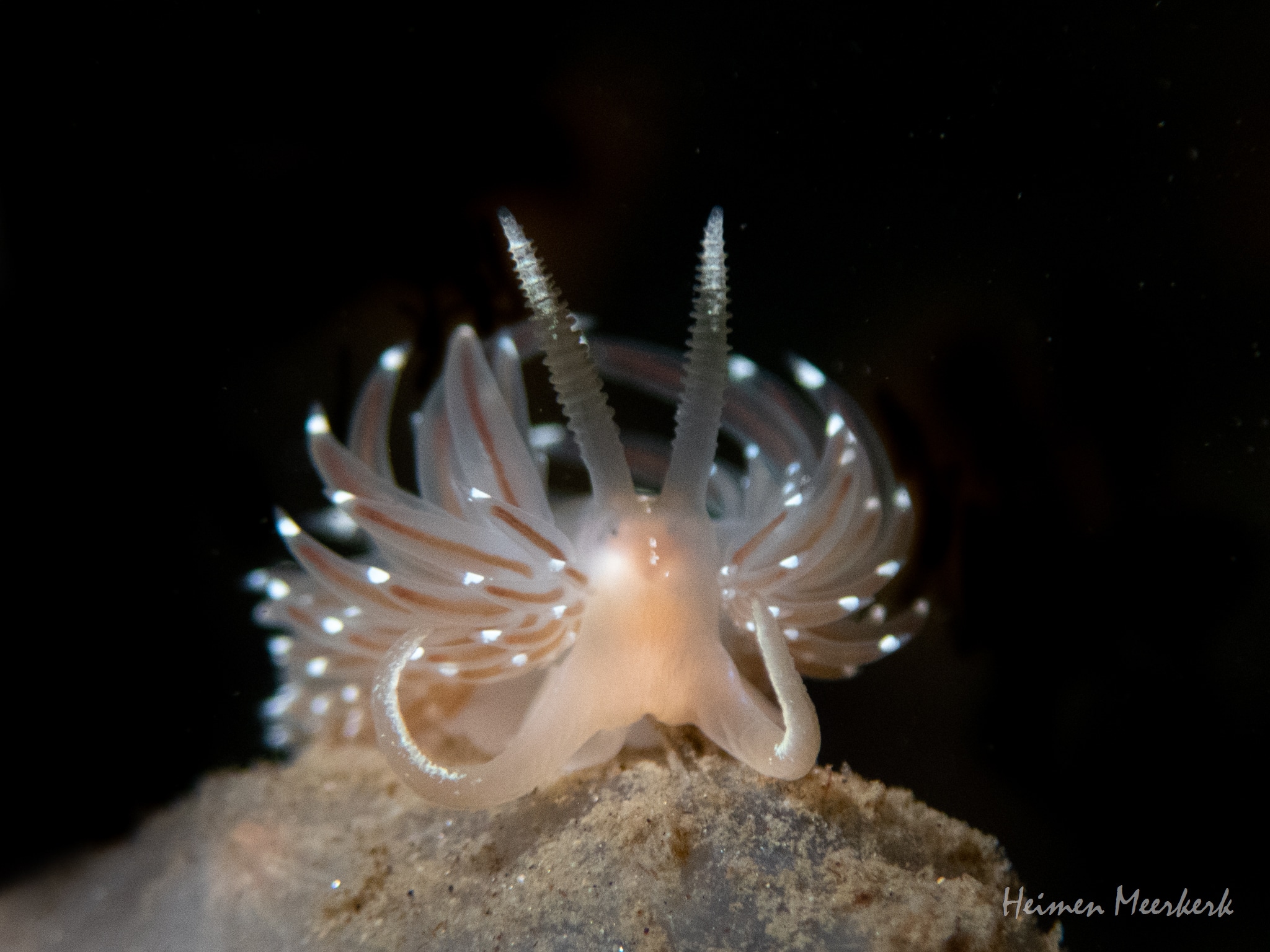 Heimen Meerkerk
Nederland, Zeeland
26-09-22
19.07 storm en regen, onderwater goed zicht! Mooi om de kop gedrift. zeeappel, kreeften, zeenaalden, grote wierslakken. Ook hier 2 zeepaard!
ANNA JACOBAPOLDER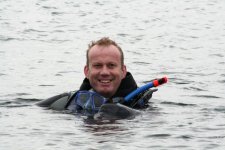 Pieterjan Kanters
Nederland, Zeeland
24-09-22
Leuke duik in beschutte verlaten mosselcultuur met veel kokerwormen. Buitengaats veel wind en golven.
ANNA JACOBAPOLDER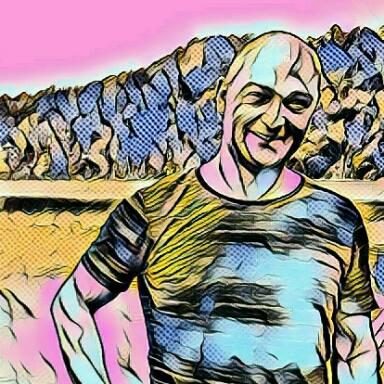 D Z
Nederland, Zeeland
11-09-22
Zeepaardje, sepia's, groene en gewone donderpad, zeepaddestoel
ANNA JACOBAPOLDER
Vaclav Novak
Nederland, Zeeland
3-09-22
Beautiful dive, 3 big jelly fishes spotted (bloemkool kwaalen) sea horse, sepiolas, sepia, very good visibility....5 m
ANNA JACOBAPOLDER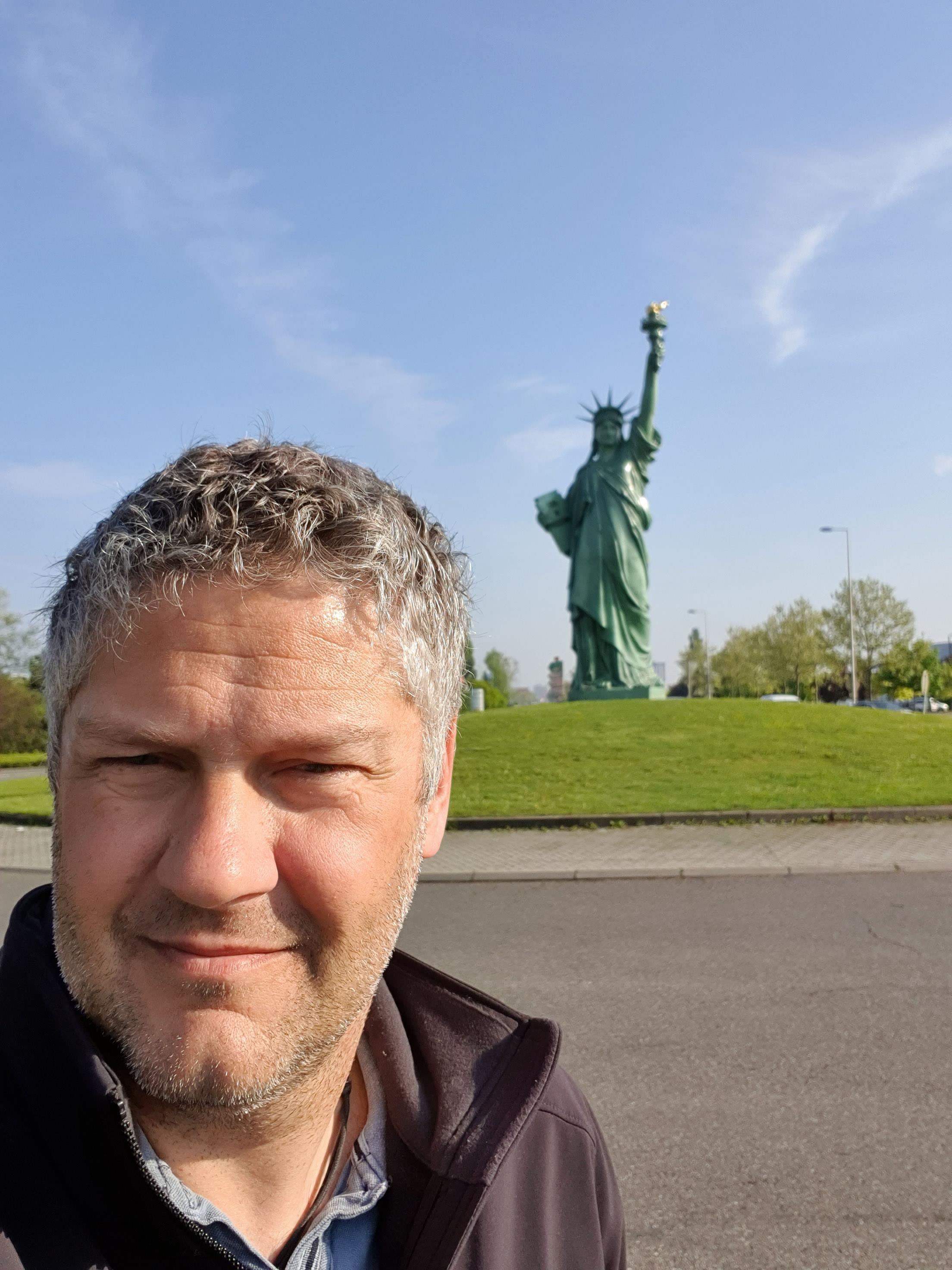 Marice Bastiaensen
Nederland, Zeeland
20-08-22
Heerlijke rustige duik, met bruine plooislakjes, zeedonderpadden, zeepaardje, grote zeenaalden, pitvis, steenbolk
ANNA JACOBAPOLDER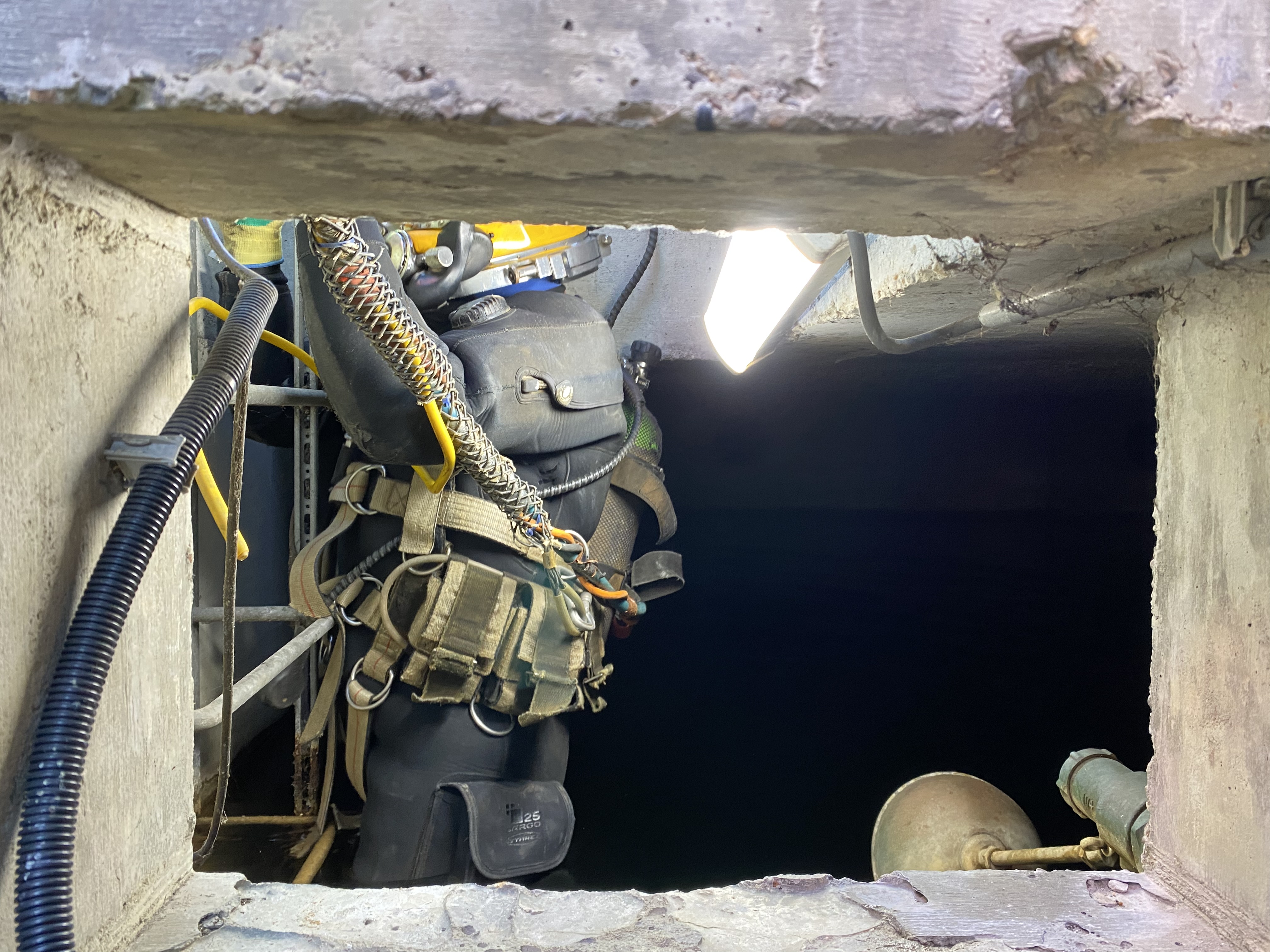 DV de Snotdolf
Nederland, Zeeland
4-08-22
HW avondduik, wisselend zicht tussen 1 en 4m. Zeespin, kokerworm, donderpad, zeenaald, harlekijnslak, plooislak, wierslak, sepia en sepiola.
ANNA JACOBAPOLDER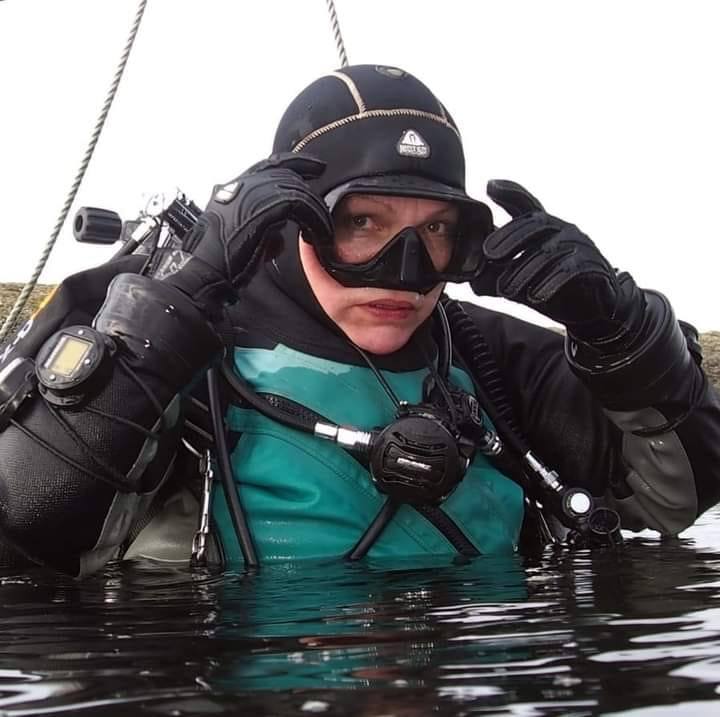 Lia van der Laan
Nederland, Zeeland
31-07-22
1🚗🤿4🚗🦪. Tw;6:40. Touw in de kom verdwenen rechts. Even eigen touw geknoopt. Inmiddels een troosteloze bedoeling bij de hangcultuur.😔
ANNA JACOBAPOLDER

72
Nederland, Zeeland
Anna-Jacobapolder offers two options. Dive in the former ferry harbor or on the outside of the harbor arm. Go in at high tide. You'll have better visibility and you'll get in and out of the water more easily. In the harbor you'll find an old mussel farm with beautiful mussel strands. The mussels are overgrown with felt weed, sea lettuce, wakame and other marine life in various colors. Here and there, mullet and sea bass swim around and the bottom is teeming with nudibranchs in all colors and sizes. The sloping dike makes an other interesting habitat. You'll see crabs, lobsters snails and much more. Diving in the old ferry harbor is relaxed because the current between the harbor arms is minimal. A dive outside the harbor is completely different. This will take you to the sloping dike wall via a mussel strewn bottom towards cuttlefish, goal and peat bogs.
Particulars
The old harbor of Anna Jacobapolder is easy accessible. Use the ropes along the shore to get in and out of the water. Descend and set course for the mussel strands, which usually are teeming with marine life. Anna Jacobapolder is especially beautiful with incoming sunlight as the splendid colors of the vegetation are even more pronounced. For a dive outside of the harbor you can best enter the water next to the footbridge. Hold on to the ropes hanging from the bridge. Underwater you'll encounter several areas with beautifully overgrown cuttlefish tents and at a depth of 12 meters there is a soccer goal. The object was once sunk to become an artificial reef and so it did. You'll see lobsters, crabs, snails, brick anemones and sometimes even a seahorse. If your air supply permits you can continue from there to dive site, De Veenplaten. Return tot the entry point in the shallows for a safety stop between weed growth and sometimes a school of sprat or anchovies. Now head for the shallows near the pontoon to exit.
Warnings
The entry points at Anna Jacobapolder can be slippery at low tide. Diving at high tide recommended. Avoid the fairway. Don't dive deeper than 15 meters.
Read more
ANNA JACOBAPOLDER Features
Nicknames

AJP

Address

Rijksweg 5, 4675 RB Sint-Philipsland

Parking

Sufficient parking
Distance

50 m.

Suitable for

Night diving, underwater photography, all levels (beginners under supervision), technical diving

Permit

N.v.t. / NA

Access

Free access

Facilities

Restaurant, toilet (april - oktober), small bench, hotel, picknick tables

Water

Salt

Tide

LW, HW en daarbuiten

Kind of dive

Shore dive

Current

Limited

Visibility

1 - 6 m.

Average visibility

4 m.

Depth

35 m.

Bottom

zand,sediment,oesters

Life

Botrylloides, flathead grey mullet or striped mullet, crab, lobster, nudibranch, eel, sludge anemone, green sea finger or felty fingers or codium fragile, plumose anemone, sea lettuce, squid, seahorse , flutefish, stalked sea squirt, oyster, moon jellyfish, sea bass, catfish, lumpfish, starfish, blenny, dahlia anemone

Other recreation

Swimming , biking, fishing , rambling

Emergency

112
Current weather conditions
Wind :
Condition :
Temperature : °C