DE BROEZEL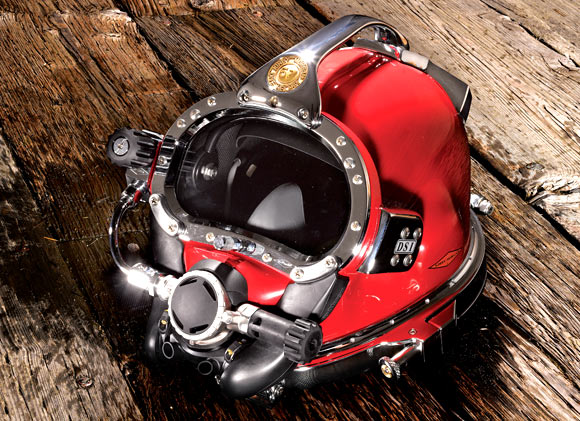 Steve S (Kirby)
Nederland, Zeeland
10-08-23
Heel slecht zicht (max. 0,5m). Veel brokkelsterren. Ander leven zeer minimaal.
DE BROEZEL
De Trinchesiafinders
Nederland, Zeeland
14-11-21
Het is duidelijk herfst onderwater , ruwe wratslakken, snotworm en effen vlieswormen, veel harige pordeleinkrabjes en zaksponsje mooie duik.
DE BROEZEL
karin criar
Nederland, Zeeland
31-07-21
helaas, poortje stuk en daarom elektrische draad gespannen om schapen op dijk te houden... geraak daar maar eens over met je duikuitrusting
DE BROEZEL
Joeri
Nederland, Zeeland
16-08-20
Plek niet bereikbaar vanwege defect hekje.
DE BROEZEL
Rob
Nederland, Zeeland
5-07-20
Linker piertje erin, LW richting Bruinisse gedoken, ca 10 m. op 6 m. terug.\nTypische oeterbank duik, de gewone dingen gezien, niet bijzonder
DE BROEZEL
Petr V. (Czech)
Nederland, Zeeland
11-07-19
Easy enjoyable dive. Only missing a filling station :-)
DE BROEZEL
Detlef Geerlings
Nederland, Zeeland
10-07-19
Gedoken bij vrij hoog water, dat is makkelijker ivm de gladde wieren aan de kant het water in. Langs de stekdam uitgezwommen. Prima stek.
DE BROEZEL
Linda
Nederland, Zeeland
22-02-19
Lekker gedoken bij laag water. Wel ver lopen om de diepte te vinden. Veel harlekijnslakken.
DE BROEZEL
Monique & Jan
Nederland, Zeeland
10-06-18
zeedonderpad, zwarte grondel, kreeft, diverse soorten kwallen, pitvis, garnaal
DE BROEZEL
Pauline en Nick
Nederland, Zeeland
29-10-17
Uitgeweken van Frans Kok (hoge golven) en Zoetersbout (druk). Lang ondiep, 2-3m bij HW. Daarna oesterrif op zandbodem. Herfst onderwater.
DE BROEZEL
Adrie en Cindy
Nederland, Zeeland
30-07-17
Vandaag slecht zicht. Blijft heel lang ondiep. Wel veel slakjes , groenwierslak en de bruine plooislak.
DE BROEZEL
DE BROEZEL
Nederland, Zeeland
25-06-17
Lastige instap bij LW. Lange tijd ondiep, maar goed zicht en veel te zien. Op doepte slecht zicht. Met Angèle
DE BROEZEL
Wijnand
Nederland, Zeeland
4-06-17
Helaas is Zeeland overspoelt met Belgen en Duitsers dus uitwijken naar wat mindere duikstekken.
DE BROEZEL
Manon
Nederland, Zeeland
20-05-17
Mooi helder, gevarieerde bodem. Sepiola, galathea, br plooi/harlekijn/gr.vlok/groene wierslak, zeenaald etc. Ja leuke stek
DE BROEZEL
PetraZ.
Nederland, Zeeland
17-08-16
Na LW kentering, lang ondiep. Ongerepte oesterbanken, veel bruine plooislakken met nog meer eieren, groene wierslakken, zeenaaldjes, schepje
DE BROEZEL

26B
Nederland, Zeeland
De Broezel is a relatively unknown dive site in the Oosterschelde. Nevertheless, visibility is good and there's a lot to see. Diving outside slack water is possible and the distance from parking to the entry point is short, making De Broezel a perfect alternative for the nearby and more popular dive site Zoetersbout. Dive over the sandy bottom, covered with large oyster beds, slugs and pipefish. The deeper you go, the more variety you'll see.
Particulars
De Broezel can be reached from the shore. Walk through the gate to reach the entry point and close the gate behind you. The bottom slopes down very gradually. Slowly swim until you get to deeper water, then dive to the left (northeast) or right (southwest). The southwest route offers the most variety. Flatfish are just one of the species living here. They bury themselves in the sand and will only come out of hiding when you get close.
Warnings
The is a boating channel at De Broezel. Don't make free ascents.
Read more
DE BROEZEL Features
Nicknames

Zuidweg,De Broezel

Address

Zuidweg, Bruinisse

Parking

Limited parking at the roadside
Distance

50 m.

Suitable for

Advanced divers, night diving, scuba training

Permit

N.v.t / NA

Access

Free access

Facilities

None

Water

Salt

Tide

LW, HW en daarbuiten

Kind of dive

Shore dive

Current

Medium

Visibility

1 - 4 m.

Average visibility

2 m.

Depth

15 m.

Bottom

zand,oesterschelpen

Life

Anemone and more, lobster, plaice, snail, turbot, bull-head or shorthorn sculpin, flutefish

Other recreation

Fishing

Emergency

112
Current weather conditions
Wind :
Condition :
Temperature : °C