CHRISTIAAN HUYGENS
Roel van der Mast
Belgie,
25-06-22
Zwart water\r\n\r\nKalme zee en kraak helder water!\r\nBijzondere vandaag was de eerste melding van een spidercrab in Hollandse wateren. Ze komen!!
CHRISTIAAN HUYGENS
Joost
Belgie,
13-08-20
Redelijk goed zicht met een vlakke zee. Achterschip bekeken bij de ingeklapte dekken. 60 min Noordzee fun!
CHRISTIAAN HUYGENS
Kris
Belgie,
11-09-16
Veel leven maar heel beperkt zicht
CHRISTIAAN HUYGENS
Belgie
The Christiaan Huygens was called the Titanic of the Netherlands. The ship was built in 1928 and was the most luxurious passenger ship the Netherlands has ever known. Shortly after the Second World War the Christiaan Huygens struck on a mine in the North Sea. The disaster occurred on 26 August 1945. To prevent sinking, the ship was placed on the South Steenbank. However, on 5 September 1945 it broke down and further salvage attempts were stopped. The stern has been severely damaged by the explosion, but the front of the ship is still recognizable. The Belgian wreck diver, Vic Verlinden, managed to recover several unique bronze statues of the Dutch artist Lambertus Zyl from the wreck.
Particulars
The Christiaan Huygens can be reached by boat. The ship lies in relatively shallow water, with the bow at about 15 meters. A dive on the Christiaan Huygens is always worthwhile. The wreck is beautifully covered with anemones and home to a lot of marine life.
Warnings
Parts of the Christiaan Huygens are collapsed. Be careful. Strong currents during spring tides! Removing artifacts from the wreckage is forbidden.
Read more
CHRISTIAAN HUYGENS Features
Address

Westkapelle, Nederland

Parking

N/A

Distance

30 min.
Suitable for

Inexperienced wreckdivers , experienced wreck divers

Permit

N.v.t. / NA

Access

Free access

Facilities

Boat dive facilities

Water

Salt

Kind of dive

Boat dive, wreck dive

Current

Strong, very strong at spring tide

Visibility

0,5 - 10 m.

Average visibility

3 m.

Depth

25 m.

Bottom

zand

Life

Cod, flatfish, pouting, starfish, anemone, crab, lobster

Other recreation

None

Emergency

112
CHRISTIAAN HUYGENS Log Report Images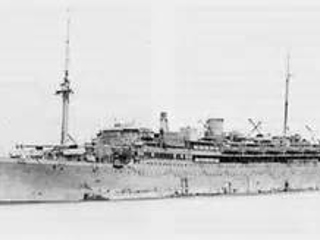 Current weather conditions
Wind :
Condition :
Temperature : °C