CORPORAL MEISS
Linda & Steven
Bonaire,
24-05-19
CORPORAL MEISS
Edwin Pieters
Bonaire,
8-10-18
Mooie nachtduik. De hele duik gevolgd door twee Tarpons. In onze lichtbundels zwom hun diner.
CORPORAL MEISS
Jeroen Thoolen
Bonaire,
5-07-18
Formatie van 17 Caribische pijlinktvissen: https://youtu.be/oYkBabzVMgw
CORPORAL MEISS
De Beckker Vanessa
Bonaire,
9-04-18
Mooie duik. Kreeft, rotsvis, puffers,...
CORPORAL MEISS
Melvin Tiemessen
Bonaire,
4-04-18
Leuke bootduik met Divi Dive eerste zeevaart gezien zwart wit en een aal zwart met gele streken wat een mooie vissen en koraal
CORPORAL MEISS
Leon en Diana
Bonaire,
19-12-15
Zwemmende schorpioenvis, school doktersvissen, gevlekte Murene, Egelvis, Vijlvis, Honeycumb trunkfish, anemone
CORPORAL MEISS
Fam. Hulsebosch
Bonaire,
5-08-15
In- /uitstap goed te doen met schoenen aan. Mooi koraal en leven; veel sepia's, ballonvis, murene, koraalduivels enz. Heerlijk ontspannen!!!
Corporal Meiss has no specific dive site characteristics. Yet, all kinds of marine life can be found here! Schools of barracuda hunt on the reef, while eels and octupuses hide between the different kind of corals. Every now and then a turtle makes it's way to the surface. Corporal Meiss has a long, narrow beach with benches and trees that provide some shade after your dive.
Particulars
Pass the ledge to reach the entry point. Then enter the water at the yellow stone and discover Corporal Meiss. Dive site Corporal Meiss is named after Corporal Robert W. Meiss Jr. who died during the Vietnam war at the age of 21.
Warnings
Be careful at Corporal Meiss when entering the water, the bottom is very uneven.
Read more
CORPORAL MEISS Features
Nicknames

Dick's Place,North Belnem

Address

EGG Boulevard

Parking

Near entry point
Distance

30 m.

Suitable for

All levels

Permit

Bonaire Nature Tag

Access

Free access

Facilities

Boat dive facilities

Water

Salt

Kind of dive

Shore dive, boat dive

Current

Limited, medium

Visibility

15 - 30 m.

Average visibility

20 m.

Depth

40 m.

Bottom

koraal en zand

Life

Shrimp, barracuda, sardine, hard and soft coral , crab, common octopus

Other recreation

Sandy beach with trees

Emergency

912
CORPORAL MEISS Photos and Images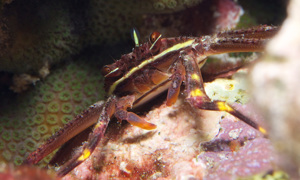 CORPORAL MEISS Log Report Images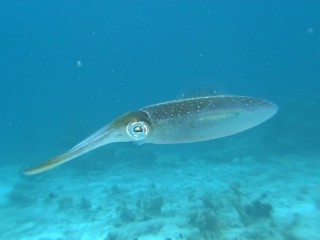 Current weather conditions
Wind :
Condition :
Temperature : °C