BACHELOR'S BEACH
Mike Cupedo
Bonaire,
1-06-23
Na een lekkere lunch bij King Kong gelijk ook hier gedoken, mooie duik ook weer!
BACHELOR'S BEACH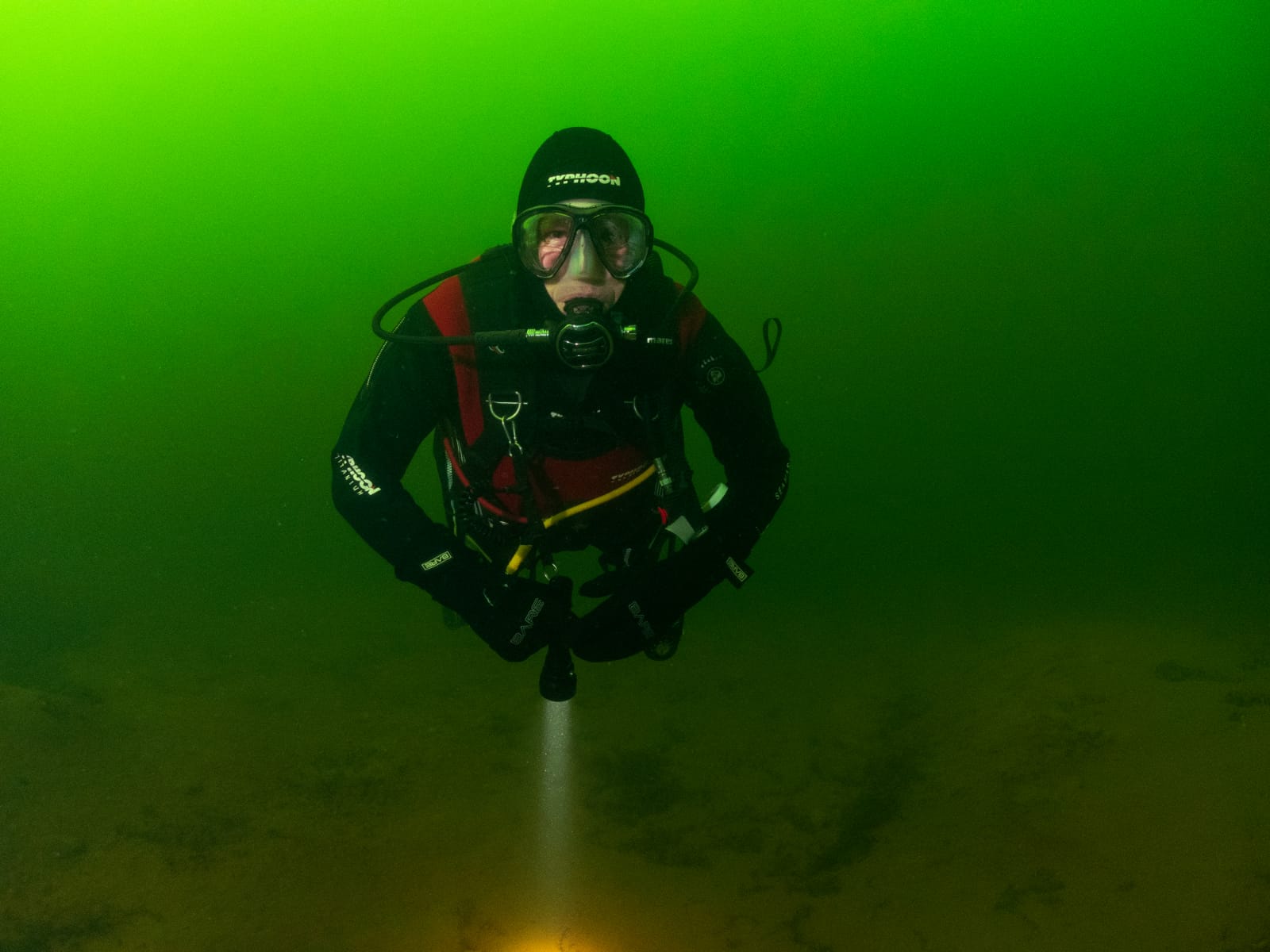 Harold Smetsers
Bonaire,
11-03-22
Mooi duik , naar rechts gedoken schilpad ,morenen zand aalen . Het weer was erg slecht vandaag, hele dag regen .
BACHELOR'S BEACH
Sebastian
Bonaire,
12-08-21
One wouldn\'t think it from the rather touristic spot. Very nice beach, best Burger on the isle. Terrific reef, esp. deeper down, 22-30m!
BACHELOR'S BEACH
Leon en Diana
Bonaire,
10-01-21
Schildpad, geep, Lionfish, Barracuda, Goudmurene, kurktetrekker anemoon, Longnose butterfly, Sanddiver
BACHELOR'S BEACH
Leon en Diana
Bonaire,
11-01-21
Honeycomp cow fish, Murene, Flamenco slak, Coney's, groupers, Vijlvis
BACHELOR'S BEACH
Elles, Laura, Joeri
Bonaire,
20-12-20
11:00 tw, 3 🚗. Mooie duikstek, zeepaardje gezien.
BACHELOR'S BEACH
Roger Rijken
Bonaire,
18-05-20
Mooie duikstek, veel jonge vis, school met jonge barracuda's, weinig tot geen stroming, goed zicht! Veel wind boven water.
BACHELOR'S BEACH
Rob Boeters
Bonaire,
18-10-19
Leuke stek mooi koraal en een paar grote lobsters gezien
BACHELOR'S BEACH
Johan/wilma
Bonaire,
6-06-19
Zeer mooie duikstek makkelijke instap. Diverse mooie vissen en zeer leuke koraal
BACHELOR'S BEACH
Linda & Steven
Bonaire,
28-05-19
BACHELOR'S BEACH
Suzanne Ranner
Bonaire,
25-04-19
Met een lichte stroming de goede kant op van Bachelors Beach naar Sara\'s Smile gedoken. Lekker 80 minuten gedoken op het gemakje! Heerlijk
BACHELOR'S BEACH
Dirk en Michelle
Bonaire,
26-01-19
Bij Delfins resort te water gegaan, 1e tropische duik. Na wat opstartproblemen een prachtige duik gemaakt met zelfs een koraalduivel!
BACHELOR'S BEACH
Edwin
Bonaire,
7-10-18
Mooie duik. Klein beetje stroming. Relax!
BACHELOR'S BEACH
Martin
Bonaire,
19-04-18
Leuke duik gemaakt en veel kleine vissen gezien. Met mooi wuifende koralen
BACHELOR'S BEACH
Jolanda Privé
Bonaire,
11-04-18
Vorig jaar zaten hier zeepaardjes, nu geen kunnen vinden helaas. Wel mooie garnaaltjes, een mureentje en meer macro leven.
Bachelor's Beach starts on a sandy plateau, followed by a reef covered with both corals and anemones. Some are brightly colored which makes this dive site ideal for underwater photographers. In contrary to what its name suggests Bachelors Beach has no beach. At low tide you can see a strip of dry land, but you can't call it a beach.
Particulars
Bechelor's Beach can be reached via a steep staircase, after which you can enter the water from a narrow sand strip. Now dive over the sand plateau to reach the vegetation that starts at the level of the buoy, right in front of the entry point. Bachelors Beach is an ideal night dive site because it's located in a developed area. Large fish species, such as barracudas and tarpons appear in the light of your diving lamp. There is sometimes a food truck at the entry point during the season.
Warnings
Bachelor's Beach has varying visibility in the shallows due to swirling sand. The bottom at the entry point is smooth, but beware of stones lying around.
Read more
BACHELOR'S BEACH Features
Nicknames

Bachelor's Beach

Address

EEG Boulevard, Belnem

Parking

Sufficient parking at dive spot
Distance

15 m.

Suitable for

Night diving, underwater photography, all levels

Permit

Bonaire Nature Tag

Access

Nature fee

Facilities

Covered stone tables and benches, hospitality

Water

Salt

Kind of dive

Night dive, shore dive, boat dive

Current

None, limited

Visibility

15 - 30 m.

Average visibility

20 m.

Depth

40 m.

Bottom

koraal en zand

Life

Anemone, barracuda, shrimp, crab, wrasse, mediterranean moray or roman eel, cowfish, blenny, grouper, trumpetfish, file fish

Other recreation

Swimming

Emergency

912
Current weather conditions
Wind :
Condition :
Temperature : °C