Jacky en enrico
27-09-2021
Mooie duikstek met veel begroeing. Sepias en grote tarponen. …
Richard , Ellen en Sterre
4-03-2019
Gedoken op het mooie huisrif van Van de Valk Plaza met als klap …
25 m Visibility
24 °C - 15 m
Doc Blok met Cathy
14-10-2018
Lionfish :-( tarpons. Drumfish 4 sepia's, grote scholen jonge …
20 m Visibility
28 °C - 20 m
Doc Blok met Cathy
13-10-2018
4x Lionfish :-( tarpon veel jonge vis
15 m Visibility
28 °C - 20 m
Trommelvis spotted murene octopus bovenin was zicht door harde wind 10 m
20 m Visibility
27 °C - 15 m
2 x spotted muray, juveniel trommelvis, volwassen trommelvis, …
15 m Visibility
27 °C - 10 m
Barracuda. Grote kreeft stonefish shrimps soapfish langzaam …
20 m Visibility
27 °C - 15 m
Doc Blok met Bauke
8-04-2018
Lionfish hunt dive, 9 geschoten in duikje van 36 min. 1 grote, 2 …
15 m Visibility
27 °C - 35 m
Duik2: 4 x Lionfish bij elkaar op 32 m op de zandplaat tussen het …
20 m Visibility
27 °C - 30 m
Duik 1: Mooie duik met veel jonge vis en mooi koraal. Zicht wat …
15 m Visibility
27 °C - 15 m
Lionfish 15-20 cm en 1 van 7 cm. 2 x spotted Muray Eel en de gewone vis
20 m Visibility
27 °C - 15 m
Duik2 andere kant op: lionfish op 8 m, 2x Spotted Muray Eel
20 m Visibility
27 °C - 15 m
Mooie duik. Veel jonge vis. Spotted muray eel en de gewone vissen …
20 m Visibility
27 °C - 15 m
Mooie koraaltuin. Lichte stroming. Jonge drumfish, red banded …
20 m Visibility
27 °C - 15 m
Melvin Tiemessen
3-04-2018
Leuke plek om te duiken met Divi Dive mooie rog kwam voorbij niet …
15 m Visibility
27 °C - 20 m
Eighteen Palms lies in front of the Plaza Resort with its many facilities, including a diving school, swimming pools and restaurants. The underwater life is quite interesting. Snappers, octopuses, tarpon and barracuda's are frequently seen. The reef runs from 6 to 12 meters, then drops steeply to more than 30 meters. Paid diving.
Particulars
Park at the beach entrance of Plaza Resort. Then take a short walk to the entry point with your gear on. Eighteen Palms is easily accessible. Due to the low current this is a relaxing dive with sometimes surprising encounters.
Warnings
Pay attention while entering the water, the bottom is uneven. Paid diving.
Read more
EIGHTEEN PALMS Features
Nicknames

18 Palms

Address

80 Julio A. Abraham Boulevard, Kralendijk, Bonaire

Parking

Next to Plaza Resort
Distance

40 m.

Suitable for

Beginners and advanced divers

Permit

Bonaire Nature Tag

Access

Paid diving, nature fee

Facilities

Diving school, sunbeds , restaurants, swimming pools

Water

Salt

Kind of dive

Shore dive, snorkeling

Current

Limited

Visibility

10 - 30 m.

Average visibility

20 m.

Depth

38 m.

Bottom

zand en koraal

Life

Barracuda, crab, lobster, common octopus, grouper, tarpon

Other recreation

Boating, yachting, beach recreation

Emergency

912
EIGHTEEN PALMS Photos and Images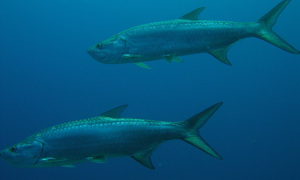 Current weather conditions
Wind :
Condition :
Temperature : °C