DE HOEK
Marcel v
Nederland, Zeeland
22-09-23
Grote rode mul kleinere sepia's en een grote zeenaald en een pijlinktvis, leuke nachtduik
DE HOEK
David van den Heuvel
Nederland, Zeeland
11-06-23
Eerste stromingsduik voor de 2* opleiding
DE HOEK
Duikersgids Support
Nederland, Zeeland
9-03-23
Log hier als eerste een duik met foto!
DE HOEK
Karel
Nederland, Zeeland
12-06-22
Duik met relatief goede zichtbaarheid. Zwartooglipvis op 5m, sepiola op zandvlakte. Paling, doris occelligera (naaktslakje), sepia in fuik.
DE HOEK
Eddy
Nederland, Zeeland
10-10-21
Zeer slechte zichtbaarheid
DE HOEK
Joeri
Nederland, Zeeland
15-08-21
Matige stroming. Harlekijnslakjes, grote zeenaald, baby sepia, kreeften en mooie anjelieren.
DE HOEK
Ferry en Emanuel
Nederland, Zeeland
23-06-21
Pijlinktvis eieren gezien. \nSlecht zicht door zware regen afgelopen dagen.
DE HOEK
Ferry en Rinus
Nederland, Zeeland
14-05-21
1 Sepia en veel slanke waaierslakjes gezien. Watertemperatuur 12 Gr. de bloei begint in het water te komen.
DE HOEK

68
Nederland, Zeeland
De Hoek is a nice dive site with plenty of facilities nearby. The current however can be quite strong. Dive at low tide if you want to return to the entry point downstream. The underwater world of De Hoek consists of the dike wall and several sandy bottoms. Both biotopes are home to numerous species that are common tot the Eastern Scheldt Estuary. You'll see lobsters, crabs, nudibranchs, sponges and much more. The spot is also called Wemeldinge West and is known to French-speaking Belgians as Napoleon's Hat.
Particulars
De Hoek lies directly west of dive site Galjoen zonder Poen, exactly where the dike makes a kink towards the Oosterschelde. Both dive sites are accessible via the same staircase. Enter the water and head west. You'll end up on a sandy bottom that turns into a stone wall after about 5 minutes of swimming. The wall is nicely covered with sponges and oysters and runs north for a while before turning west. At about 25 meters the wall changes back into a sandy bottom. Dive between 10 and 15 meters over the wall and return to the entry point at 10 meters.
Warnings
Dive site De Hoek is also a fishing site. Consult with any anglers present. Always dive around the turn of the tide to prevent very strong currents.
Read more
DE HOEK Features
Nicknames

Wemeldinge West,Hoed van Napoleon

Address

Steldijk / Binnendijk Wemelding

Parking

Sufficient parking
Distance

100 m.

Suitable for

Advanced divers, oosterschelde divers

Permit

N.v.t / NA

Access

Free access

Facilities

Camping, fill station, hospitality

Water

Salt

Kind of dive

Shore dive

Current

Strong

Visibility

1 - 3 m.

Average visibility

2 m.

Depth

25 m.

Bottom

zand,stenen

Life

Bath sponge, crested aeolis, Goniodoris castanea (sea slug), crab, pouting, fourline nudibranch, lobster

Other recreation

Camping , fishing

Emergency

112
DE HOEK Log Report Images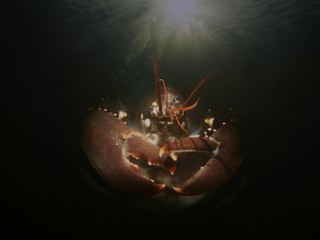 Current weather conditions
Wind :
Condition :
Temperature : °C