GASOMETER
Croimans jo
Duitsland,
1-12-19
Zalige duikstek, dikke fun, veel objecten te zoeken, leuk dat het donker is, maakt het dubbel zo leuk. Het personeel is zeer vriendelijk.
GASOMETER
Eric en Ingrid
Duitsland,
30-11-19
1e x in deze gastank. Unieke plek. Veel objecten en prima zicht. Leider duikbasis erg vriendelijk. Prima oefenlocatie. Duiktijd: 45 minuten.
GASOMETER
Remon Posthuma, Marcel Marcel en Robert Morsink
Duitsland,
20-10-19
Duikt team 2\r\n\r\nTwee hele mooie duiken gemaakt in de Gasometer in Duisburg. Een unieke locatie. Zeker voor herhaling vatbaar.
GASOMETER
Woestijnvis
Duitsland,
11-07-16
Veel te bekijken onderwater, donker...
GASOMETER
Steven Stegeman
Duitsland,
19-03-16
2 duikjes gemaakt. Extreem koud in natpak met 5 graden watertemperatuur. Nieuw vliegtuigwrak is mooi. Erg veel roest deeltjes en stof.
GASOMETER
Rob van der Heiden
Duitsland,
8-11-15
Twee leuke duiken gemaakt. Wel een hoog Efteling gehalte met de thema's in de verschillende gangen.
GASOMETER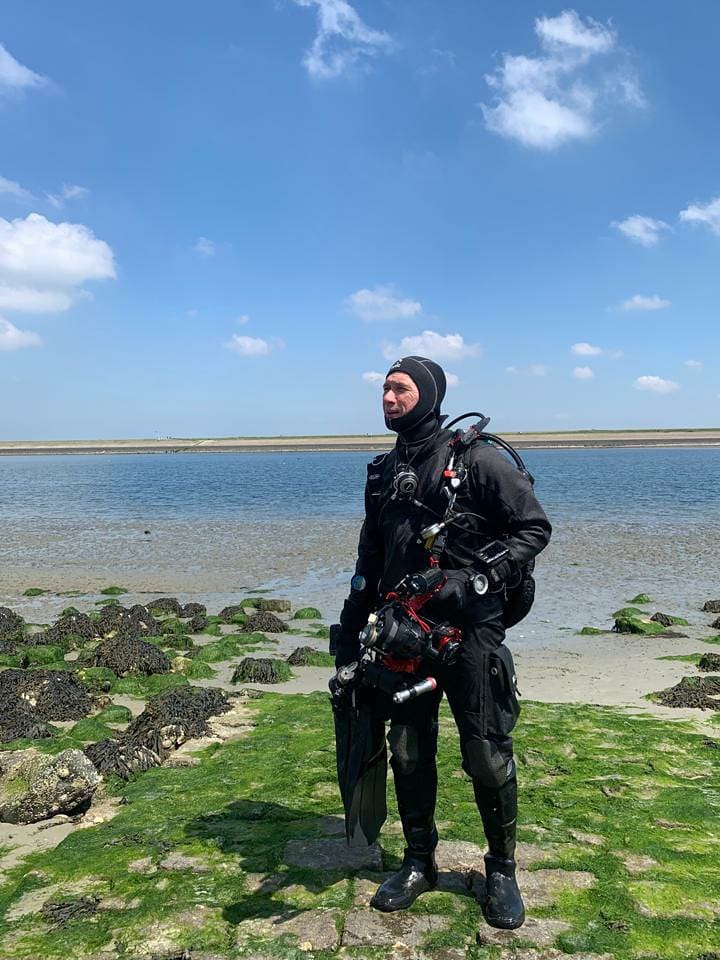 Eduard Bello
Duitsland,
27-09-15
Leuke plek om een keer te duiken. Veel objecten waar je in en doorheen kunt. Wel wat troebel. amp echt nodig. Goede hulp en mooie omgeving.
GASOMETER
Lynn, Roy & Wouter
Duitsland,
3-08-14
Een leuke duik gemaakt. Alles 2x gezien. De verlichting rondom de elementen waren weer heel t.o.v afgelopen oktober.
GASOMETER
KYMO CLUBDUIK
Duitsland,
16-02-14
lekker gedoken met Barend, Priscilla,Leo en Gijs. leuk voor een keer met gezellige lui daar. Alles was daar goed geregeld. mvg Peter-M
GASOMETER
Twan
Duitsland,
12-10-13
Twee leuke duiken gemaakt in deze oude gas opslagtank. Alles is prima geregeld: omkleedhokken met douche, karren voor de duikiitrusting enz.
GASOMETER
Marco peeters
Duitsland,
5-10-13
Mooi om een keer mee te maken. Zeer geschikt voor beginnende duiker .
GASOMETER
Ikke
Duitsland,
21-04-13
Leuk voor 1 dag . 3 korte duiken gedaan maar dan heb je ook alles gezien .
GASOMETER
Joelle
Duitsland,
26-09-12
Was op bezoek bij vrienden en meteen hier een duikje gewaagd. Geinig. :-)
GASOMETER
Frank
Duitsland,
8-05-12
vele objecten te zien. geen vis. wel verzorgd en vriendelijke mensen. toffe ervaring voor 1 keer zeker aan te bevelen.
Gasometer is a large indoor diving pool in Duisburg. You won't get the impression that you are diving indoors. The water is not heated, it is dim and the scale is gigantic. The basin is 13 meters deep and 45 meters wide. Gasometer is indoor diving with an 'open water' feeling. Always book in advance. Paid diving.
Particulars
Because Gasometer is dark, it will give you the feeling you are on a discovery journey.
Warnings
Gasometer provides a controlled dive in a safe environment. Take a dive lamp with you. Book in advance. Paid diving.
Read more
GASOMETER Features
Nicknames

Tauchrevier Gasometer

Address

Emscherstrasse 71 Auf dem Besucherparkplatz, 47137 Duisburg

Parking

Sufficient parking
Distance

200 m.

Suitable for

Groups, scuba diving practice, all levels

Permit

N.v.t. / NA

Access

Day card € 26, book in advance, paid diving

Facilities

Dive center , separate locker rooms for men and women with hot showers, snack car, jetty, repair and equipment rental , fill station

Water

Fresh

Kind of dive

Indoor

Current

None

Visibility

10 - 20 m.

Average visibility

12 m.

Depth

13 m.

Bottom

grind of kiezel(stenen) en sediment

Life

None, a lot of illuminated objects

Other recreation

Gasometer is located inside a heritage area

Emergency

112
GASOMETER Log Report Images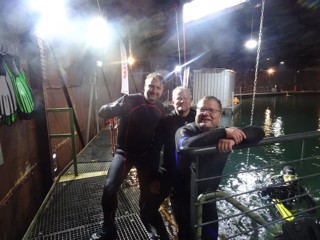 Current weather conditions
Wind :
Condition :
Temperature : °C