KATSHAVEN NOORD
Duikersgids Support
Nederland, Zeeland
11-03-23
KATSHAVEN NOORD
Wilbert en Yvonne
Nederland, Zeeland
7-11-20
Stuk wandelen, bij havenpunt te water. LW. Krab, kreeft, slibanemoon, spons, kokerwormveld. Leuk een keer gezien te hebben, niet heel bijz.
KATSHAVEN NOORD
KATSHAVEN-NOORD
Nederland, Zeeland
28-05-17
Mooie duik - veel stroming natuurlijk maar mooie stek met veel noordzeekrabben - zeedonderpad - milleniumslak - harlekijnslak en nog meer
KATSHAVEN NOORD
Henkie
Nederland, Zeeland
8-10-14
Het was heel heel mooi ik heb een haai een een zeeaugurk gezien ????????
KATSHAVEN NOORD
J.
Nederland, Zeeland
9-06-13
(Noordkant)Prachtige plaats. Wel ver wandelen en vreemd bodemrelief. Sepia, dodemansduim, vorskwab, slanke ringsprietslak, kabeljauw,...
KATSHAVEN NOORD

59
Nederland, Zeeland
Katshaven Noord is a beautiful and diverse dive site. The bottom is overgrown to great depths and the size of the underwater life is striking. Big sculpins, edible crabs, longlegged spider crabs and starfish can be found between the oyster banks.
Particulars
Enter the water from the small beach and enjoy the large variety of life. Katshaven-Noord is home tot small and large marine life such as: mussels, spider crabs, north sea crabs, lobsters and much more. At Katashaven-Noord the bottom is very diverse. Its made up out of sand, clay ledges and shellfish beds. This makes the biodiversity enormous.
Warnings
Boating channel, don't make free ascents. Short reversal followed by strong currents. Don't dive longer than 40 minutes. The diverse bottom makes it hard to navigate.
Read more
KATSHAVEN NOORD Features
Nicknames

Katshaven-Noord

Address

Veerhavenweg, Kats

Parking

Sufficient parking
Distance

500 m.

Suitable for

Deep diving, experienced divers

Permit

N.v.t / NA

Access

Free access

Facilities

None

Water

Salt

Tide

LW

Kind of dive

Shore dive

Current

Strong

Visibility

1 - 3 m.

Average visibility

2 m.

Depth

40 m.

Bottom

klei en stenen,zand

Life

Spider crab, fourline nudibranch, stalked sea squirt, mussel, north sea crab, oyster, snailfish, lumpfish, spider crab, bull-head or shorthorn sculpin, starfish

Other recreation

Boating, yachting

Emergency

112
KATSHAVEN NOORD Log Report Images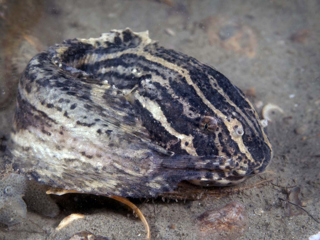 Current weather conditions
Wind :
Condition :
Temperature : °C