LA CROISETTE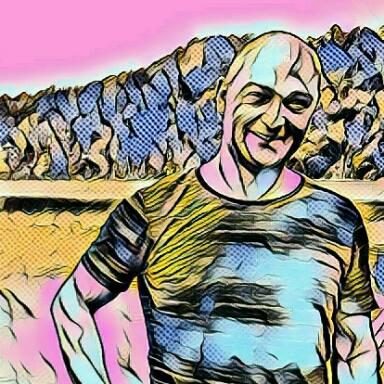 D Z
Belgie,
28-05-23
Matig zicht. Steur aan de overkant, relatief weinig karpers bij het huisje
LA CROISETTE
Mark Ayling
Belgie,
20-11-22
Heel mooie duikplek. Karpers, rivierkreeften, snoek.\nZicht heel goed als eerst in het water, later wat minder.
LA CROISETTE
Filip
Belgie,
8-05-22
Niet te veel volk, goed georganiseerd, mooie vissen, leuke put. Gecombineerd met Vodelee = topdagje :-)
LA CROISETTE
De Chipolateurs
Belgie,
9-01-22
Het carriere seizoen is weer begonnen! Niet al te druk en super georganiseerd in Vodecee. Altijd weer leuk om er te duiken. #Chipolateurs
LA CROISETTE
Mario m
Belgie,
25-04-21
Mooie duik met tamme karpers
LA CROISETTE
vanessa De Beckker
Belgie,
3-10-20
Zeer mooie marmer groeve, ferme werktuigen, flirtende karpers , een mega meerval, en een treintje barbelen. Wat kan een mens meer wensen!
LA CROISETTE
Jans van Wieren
Belgie,
21-09-19
Super gave duik, uiteraard waren de karpers weer foto gewillig.
LA CROISETTE
Maarten - Marc - Davy - Inge en Paul
Belgie,
1-09-19
Wauw, het zicht was nog beter als 2 weken geleden. Top duikstek. Voor mij zelfs de mooiste steengroeve van België.
LA CROISETTE
Maarten - Evi - Davy
Belgie,
4-08-19
Om 10u ter plaatse. Volle parking, hartelijke ontvangst en een super mooie duikstek. Prachtig, helder zicht. Zeker voor herhaling vatbaar!
LA CROISETTE
Kenneth
Belgie,
22-06-19
Goed zicht en de grote meerval van 1,5 meter gezien
LA CROISETTE
Ineke en Dick
Belgie,
8-06-19
Geweldig zicht voor deze put, vanaf het "karperhuisje" kon je het net aan de overkant zien. Allle machinerieën goed kunnen bekijken
LA CROISETTE
Eri en Eric
Belgie,
9-06-18
Rondje rechtsom. Zicht op diepte was matig. Typische rechte rood marmeren wanden. Vis vooral in ondiepe gedeelte links van ponton.
LA CROISETTE
Fab
Belgie,
31-10-17
Belle.visi pour cette plongee de nuit
LA CROISETTE
Yunus G
Belgie,
30-09-17
De enigste in het water, aangename duik, natgedoken (14mm) geen last gehad van koude. Meerval gespot op 24m was SU-PER! Zeer vriendelijk
LA CROISETTE
Steven Harry
Belgie,
11-06-17
Leuke groeve. Twee grote meervallen gespot van dichtbij. Daarna naar de tamme brutale karpers in het ondiepe. Meerval was echt top!
La Croisette is a small quarry with steep walls that go straight down. They used to mine red marble in this quarry. At the bottom you can still see the rails, buckets and an electric winch. Dive along the craters and caves in the walls and enjoy the many domesticated carp. Take note of the opening times. Registration required. Paid diving.
Particulars
La Croisette's entry point can be reached via a narrow dirt track. A monster sturgeon lives here, try to spot him. Carp can be found at the left side in the quarry, near the net in the shallow water. Stay down quietly, they will come to you. They are very tame.
Warnings
There must always be one fully equipped buddy team on the pontoon standby, incase of emergencies. Oxygen present. Make sure you check opening times. Registration required. Paid diving. Depth depends on rain fall.
Read more
LA CROISETTE Features
Nicknames

Vodecée

Address

Rue de Merlemont 26, 5600 Philippeville

Parking

Sufficient parking
Distance

100 m. lopen.

Suitable for

Groups, all levels

Permit

N.v.t. / NA

Access

Paid diving

Facilities

Fill station, locker rooms , cafetaria, bbq facilities

Water

Fresh

Kind of dive

Shore dive, limestone quarry

Current

None

Visibility

1 - 5 m.

Average visibility

3 m.

Depth

32 m.

Bottom

rotsen,zand

Life

European catfish, pike, perch, carp, trout, goby, stickleback, amphipod, zebra mussel

Other recreation

Barbequeing, only after consultation

Emergency

112
LA CROISETTE Log Report Images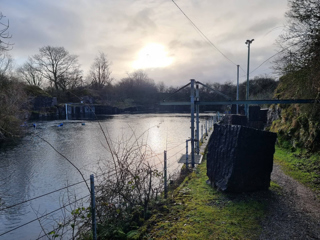 Current weather conditions
Wind :
Condition :
Temperature : °C