TRAIGNEAUX
Sergiusz Mnacakanjan
Belgie,
4-11-23
night dive, superb visibility
TRAIGNEAUX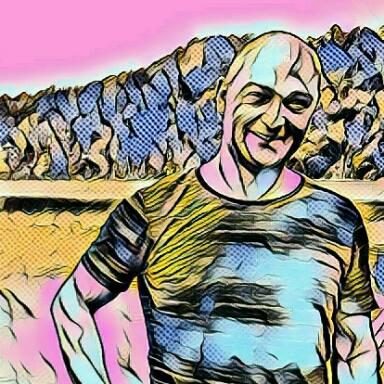 D Z
Belgie,
27-05-23
Redelijk goed zicht en heel veel vis. Minstens 10 steuren, van 20cm tot 1 meter. Meerval onder het wrakje op 29m
TRAIGNEAUX
Thomas, Patrick
Belgie,
18-09-22
Leuke duik! Busje, mijnwagen, katrol, ladder en de vele beelden gezien… Erg veel Steuren die graag geaaid werden… Duik 3 Belgiëweekend 🇧🇪
TRAIGNEAUX
Stefan en Jonathan
Belgie,
25-04-21
Slecht zicht, niet veel volk, mooi zonnetje
TRAIGNEAUX
Vanessa De Beckker
Belgie,
3-10-20
Prachtige duikplaats, uitzonderlijk goed zicht. Mooie werktuigen, en die steuren, zalig!
TRAIGNEAUX
Joppert
Belgie,
19-09-20
Als er geen duikers voor je zijn is het zicht goed. Na 1 keer duiken heb je alles wel gezien
TRAIGNEAUX
Hkdiver
Belgie,
16-07-20
TRAIGNEAUX
Maarten en Thomas
Belgie,
31-05-20
Rustige ontspannen duik. Zicht niet al te best, maar volgens de locals heel goed... ( max 2 a 3m ) Soms paar cm zicht.
TRAIGNEAUX
Bert en Marina
Belgie,
18-07-19
Avondduik in spannende steengroeve. Twee steuren gezien, wauw! Let op beperkte openingtijden. Chapeau voor de dochter in het restaurant.
TRAIGNEAUX
Paul &Bryan
Belgie,
8-06-19
Zicht in de groeve was extreem goed. Gelijk bij de instap op 6m een steur Voor de rest 2 rondes gemaakt en genoten van het onderwater zijn
TRAIGNEAUX
Luc
Belgie,
2-03-19
TRAIGNEAUX
Wouter - HSD
Belgie,
10-11-18
Goed verzorgde duikstek (kleedkamer, bar). Onder water vele objecten en tamme vissen. Zicht hadden we meer van verwacht.
TRAIGNEAUX
Joost, Jo, Maxime en Ashley
Belgie,
28-10-18
Kleine groeve met veel sediment, dus meestal matig tot slecht zicht. Wel leuke objecten.
TRAIGNEAUX
3uiter
Belgie,
21-10-18
TRAIGNEAUX
3uiter
Belgie,
7-10-18
Traigneaux is an old quarry in a beautiful wooded setting. Old train tracks lead you into the depths. You see old pumps, sleepers, mine carts and wrecks while you are surrounded by carp and sturgeon.
Particulars
Traigneux is home to carp and sturgeon up to 6 meters. In deeper water you'll mostly run into objects.
Warnings
Traigneaux has a steep stair that leads to the entry point. Make sure to check the opening times.
Read more
TRAIGNEAUX Features
Nicknames

Villers-Deux-Eglises

Address

Rue de Traigneaux 105, 5630 Villers-Deux-Eglises

Parking

Sufficient parking
Distance

150 m.

Suitable for

Beginners, experienced divers, advanced divers, groups

Permit

N.v.t / NA

Access

Pay attention to opening hours! wwwcarrierevillersbe, carrierevillers@skynetbe

Facilities

Fill station, locker rooms , shower, cafetaria with terrace , bbq facilities

Water

Fresh

Kind of dive

Shore dive, limestone quarry

Current

None

Visibility

1 - 5 m.

Average visibility

3 m.

Depth

28 m.

Bottom

zand en rotsplateau's

Life

Pike, carp, sturgeon, perch

Other recreation

Rambling

Emergency

112
TRAIGNEAUX Log Report Images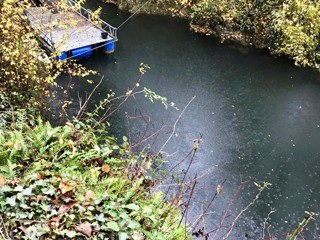 Current weather conditions
Wind :
Condition :
Temperature : °C