OOSTERPLAS
John
Nederland, Noord Brabant
29-01-22
Een paar kreeftjes een snoekje en een paar Baarsjes .
OOSTERPLAS
Andre de Visser
Nederland, Noord Brabant
20-03-19
Leuke duik met 2 duikers van het Herman Lieven Duikteam. Veel kreeftjes en een enkele baars
OOSTERPLAS
Edwin
Nederland, Noord Brabant
20-05-18
Hele lastige uitstap. Trap noodzakelijk of met hulp van iemand aan de kant. Niet zo veel gezien. Bij 1 duik gehouden
OOSTERPLAS
Vinwippertje
Nederland, Noord Brabant
30-10-16
Donkere plas. Alleen zandbodem. Tip v trap was super, anders waren w r niet uitgekomen denk ik. Gr snoekbaars 110cm. Niet voor herh.vatbaar.
OOSTERPLAS
RVG
Nederland, Noord Brabant
18-10-15
grote zandvlaktes, 2 kreefjes. veel grote zoetwater mosselen.
OOSTERPLAS
Gerty van Kessel
Nederland, Noord Brabant
15-07-15
Neem een trapje mee. Eruit gaan via instap is bijna niet mogelijk. Zicht slecht. Veel kleine vis.
OOSTERPLAS
Edwin k.
Nederland, Noord Brabant
22-04-15
Leuk. Nieuw voor ons. Geschikt voor oefenduiken en nachtduikjes. Duikje van 49 min.
OOSTERPLAS
Nederland, Noord Brabant
The Oosterplas is a dive site in Den Bosch with varying visibility. The Oosterplas is especially suitable for scuba training and night diving. The dive site is clear, has a hard, gradually descending bottom and lies in a inhabited area. The real adventure starts at night. Enter the water half an hour before the dark sets in. Take a ladder to get out of the water.
Particulars
Enter the Oosterplas via the jetty but bring a stair to get back out of the water. Look especially between the vegetation near the shore. You'll spot an abundance of fish between 2 and 4 meters. After 15 minutes you'll reach a bend in the shore where giant carps can be seen. Then turn around to get back to the entry point (see map).
Warnings
Beware of fishing lines at Oosterplas.
Read more
OOSTERPLAS Features
Address

Eemweg 114, 's Hertogenbosch

Parking

Parking at retirement home but first sign up at the reception

Distance

75 m.
Suitable for

Night diving, scuba diving practice

Permit

N.v.t / NA

Access

Free access

Facilities

Jetty

Water

Fresh water

Kind of dive

Shore dive

Current

None

Visibility

1 - 6 m.

Average visibility

3 m.

Depth

14 m.

Bottom

zand en sediment

Life

Perch, carp, ruffe, pike, pike-perch, roach

Other recreation

Fishing

Emergency

112
OOSTERPLAS Photos and Images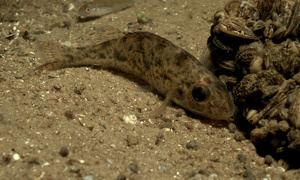 OOSTERPLAS Log Report Images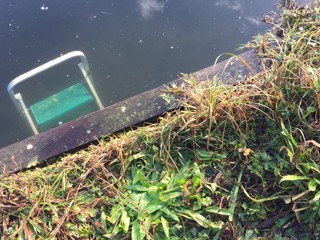 Current weather conditions
Wind :
Condition :
Temperature : °C