PLAYA PISCADO
Gerard Verbree
Curaçao,
8-11-22
Schilpadden en naar Neptunis gezwommen
PLAYA PISCADO
Gerard Verbree
Curaçao,
14-02-22
Veel schildpadden en een zeepaardtje op 9 meter oost 5 meter van standbeeld Neptunid
PLAYA PISCADO
Dirk en Michelle
Curaçao,
19-11-20
Mooie duik, met 2 schildpadden, 2 mooie egelvissen en murenes. Helaas wel veel afval, zooi visdraad en blik meegenomen...
PLAYA PISCADO
Anne-José & Hans
Curaçao,
26-09-20
Naast de steiger in gestapt. Er wonen permanent groene en karetschildpadden. Er zijn veel motorblokken gestort bedoeld als ankerplaats.
PLAYA PISCADO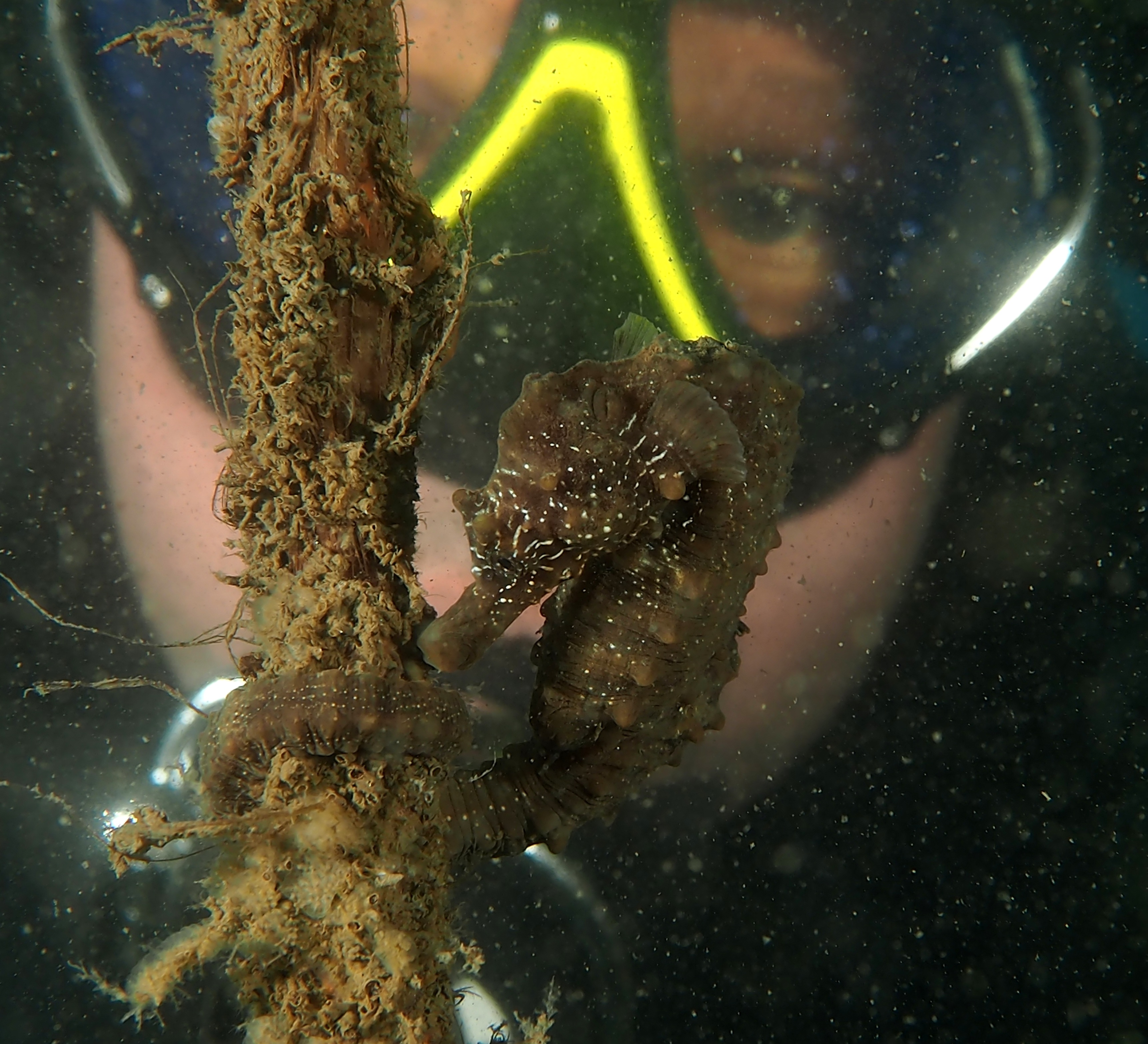 Peter Groeneveld
Curaçao,
5-10-19
Geen voorzieningen Mooi snorkel en duikgebied. Veel schildpadden gezien. Die worden daar ook gevoerd dus de wilde schildpadden keren terug
PLAYA PISCADO
Steven
Curaçao,
29-04-19
Top duik! groene schildpadden en een loggerhead turtle. Baitball met barracuda ertussen! Helaas ook afgesneden haaienkop onder water.
PLAYA PISCADO
Guido Mulders
Curaçao,
3-03-19
Super duikstek! Veel schildpadden gespot. Grote school vissen en nog veel meer!! Een echte aanrader!!
PLAYA PISCADO
Joost, Gonnie, Pieter, Sander, Dennis
Curaçao,
6-12-18
Veel schildpadden, grote school vis (baithball) en een mooi beeld van de god Neptunes in het koraal. Ook ideaal voor snorkelen en zwemmen.
PLAYA PISCADO
Duikersgids
Curaçao,
8-02-18
Walvishaai gespot door Scuba Lodge Dive Center Curaçao...! Zeer zeldaam
PLAYA PISCADO
Cockie en Paul
Curaçao,
14-11-17
Geen faciliteiten, altijd raak voor schildpadden. Kwamen in een grote school vis terecht waar op gejaagd werd. Spectaculair!
PLAYA PISCADO
Mirjam van Gils
Curaçao,
19-05-17
Super duik! Veel schildpadden, groene mureen, veel vis en best aardig koraal
PLAYA PISCADO
Ronald en Karin
Curaçao,
28-02-17
Mooie rustende schildpadden voordat de vissers binnen kwamen. Grote tandbaars
PLAYA PISCADO
Annemiek en Jack
Curaçao,
17-01-17
Nachtduik super duikje murene pijlstaartrog egelvis verschillende, barracuda en kreeft kortom super duik
PLAYA PISCADO
Annemiek en Jack
Curaçao,
17-01-17
Superduik 3 schilpadden heel veel slakken blauw en wit. Borstelwormen super grote pijlstaartrog. Super mooie trompetvis. Mooi rif. 70 min
PLAYA PISCADO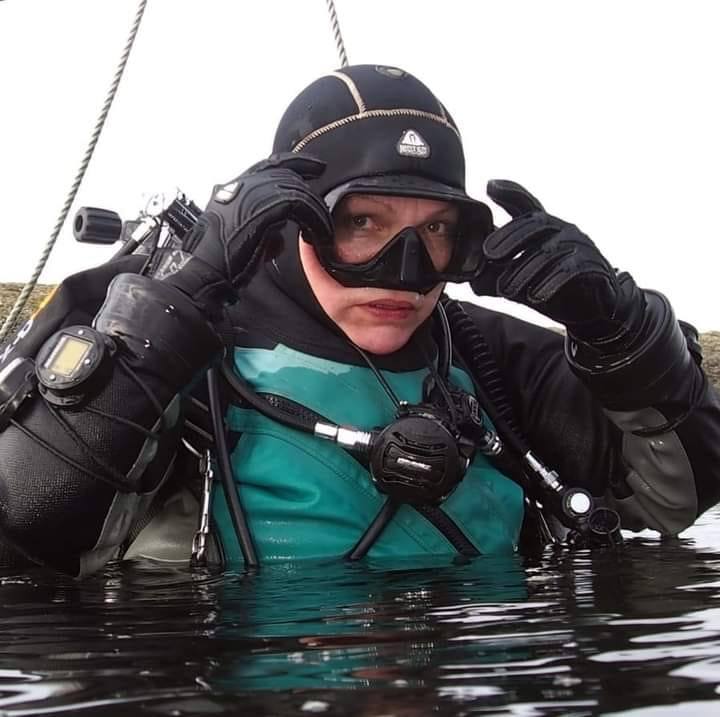 Lia, Rene, Zoe, Ryan, Karen
Curaçao,
15-12-16
Te water;12:48. Standbeeld van Neptunus, sponzen, schorpioenvis, beatballs vis, veel 🐢 🐢 🐢 🐢🐢 🐢🐢 🐢, slaslakjes, vuurworm, pijlkrab.
Playa Piscado or Playa Grandi is a beautiful dive site near the town of Westpunt on Curacoa. Playa Piscado is covered with beautiful fields of corals and gorgonians. Snappers, trumpet fish and turtles are permanent residents. The dive site is famous for its turtles. The turtles are spotted in the shallows around 5 meters.
Particulars
Playa Piscado is a typical fishing beach with authentic Curacao fishing boats and nets. Enter the water from the beach. After a swim you'll come across the statue of Neptune. This statue is sunk by the fishermen to ensure a safe return and a good catch.
Warnings
Watch out for the fishing boats leaving Playa Piscado beach. Respect the fishermen. Don't touch the turtles.
Read more
PLAYA PISCADO Features
Nicknames

Playa Piscardó,Playa Grandi

Address

Westpunt Curacoa

Parking

Parking at fishing port
Distance

15 m.

Suitable for

All levels, snorkeling

Permit

N.v.t. / NA

Access

Free access

Facilities

Hospitality

Water

Salt

Kind of dive

Shore dive, boat dive, snorkeling

Current

Variable, strong, limited

Visibility

20 - 30 m.

Average visibility

25 m.

Depth

40 m.

Bottom

zand en koraal

Life

Trumpetfish, grouper, grouper, turtle

Other recreation

Boating, yachting, jet-ski

Emergency

912
PLAYA PISCADO Log Report Images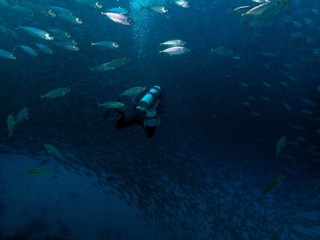 Current weather conditions
Wind :
Condition :
Temperature : °C