WHITE SLAVE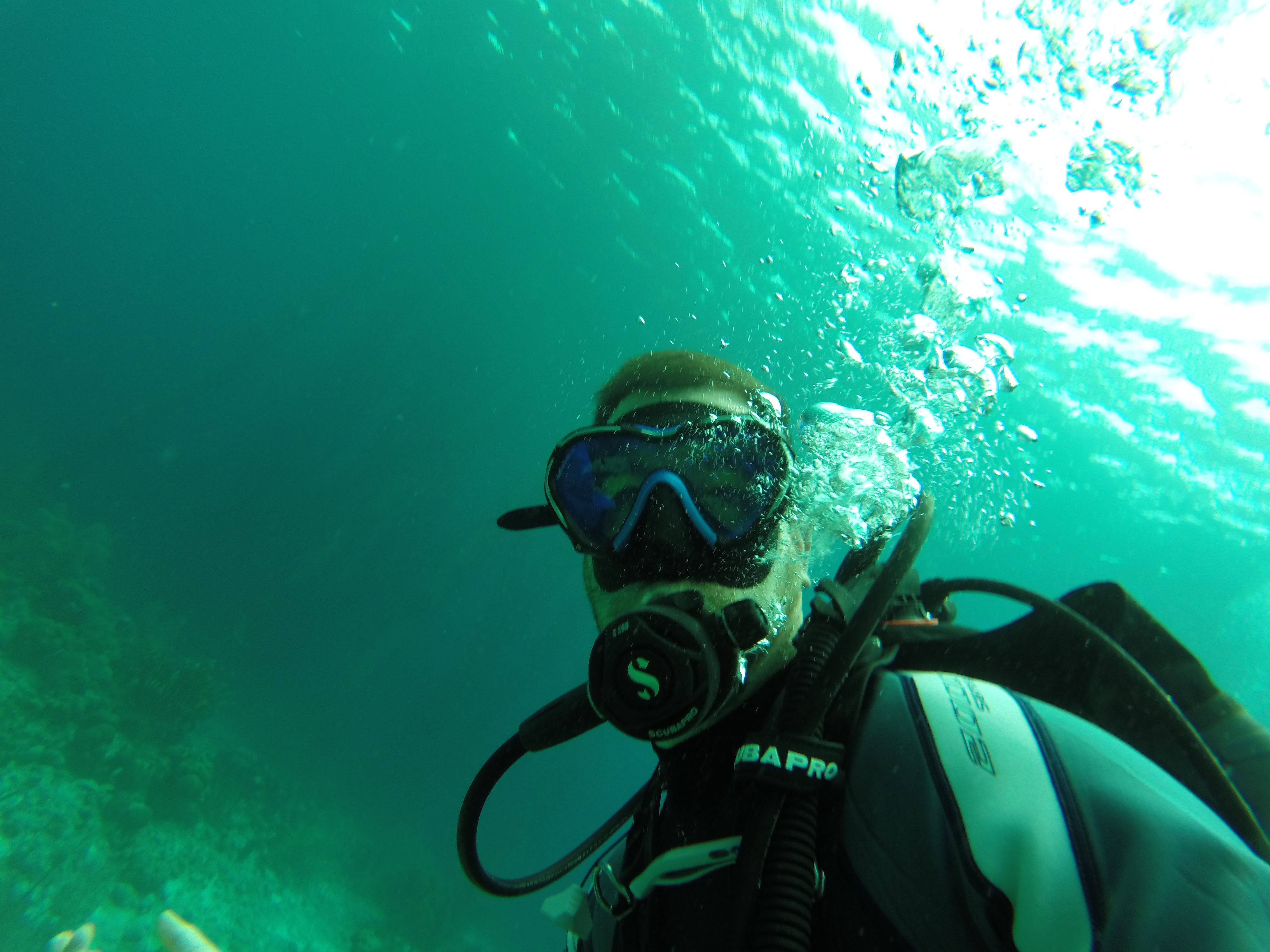 RMB Diver
Bonaire,
1-02-23
Stuk zwemmen voordat je bij het koraal bent. Stroming was gemiddeld maar zicht iets minder.
WHITE SLAVE
Danny Captein
Bonaire,
3-11-21
Prima duikstek, wel flink stukje uitzwemmen.
WHITE SLAVE
Mike en Rijkje
Bonaire,
2-11-21
Mooie duik. Eerste op Bonaire dus alles ff gecheckt. Veel koraal en vissen.
WHITE SLAVE
Johan&Wilma
Bonaire,
16-06-19
Vandaag was er een behoorlijke stroming veel mooie koraal gezien tevens een eagle ray
WHITE SLAVE
Jos schultinga
Bonaire,
14-03-19
Super gave afsluiting vab onze duikcursus @PrivateDiversBonaire met Baukje Wassenaar. Grote stingray gezien
WHITE SLAVE
Leon en Diana
Bonaire,
25-12-18
Sterke Stroming, ver uitzwemmen, Britted Star, Octopus, Schorpioenvus, Snappers, veel div. kleine vissen, Sanddiver
WHITE SLAVE
Baukje Wassenaar
Bonaire,
17-12-18
Mooie duik, twee stingrays, veel jonge vissen, zandbodem met veel garden eels. Veel golven, weinig stroming.
WHITE SLAVE
Baukje Wassenaar
Bonaire,
15-11-18
Veel schildpadden, mooie eagle ray en een grote pijlstaartrog! Veel kleur in het koraal. Super mooie duik.\nhttps://youtu.be/YUUZpA-N9Wg
WHITE SLAVE
Mark ,Marjolijn, Mark, Paul
Bonaire,
14-06-18
Zeer lastige instap ver uitzwemmen maar wel een mooi rif. Octopus en naaktslak en verschillende murene
WHITE SLAVE
Chris
Bonaire,
19-04-18
Difficult rock crossing in water before the Sand Bank (even in calmer sea). Long swim to reef. Not much going on there, at least today.
WHITE SLAVE
Ariane
Bonaire,
20-03-18
Behoorlijke deining en 15 min zwemmen nasr het rif. Rif is mooi. Leuke visjes
WHITE SLAVE
Niek prinssen
Bonaire,
22-11-17
Mooie sun set dive. Lobster. Tarpon. Lionfish nu 6 minder. Wel lastig er uit komen in het donker maar een top duik stek.
WHITE SLAVE
Leon en Diana
Bonaire,
19-09-15
Wisselende stroming, Stingray, Pijlinktvis, Midnight Parrotfish, Black Durgon, Sanddiver, anemoon, mooi waaier koraal, wel ver uitzwemmen.
WHITE SLAVE
Joeri en Elles c.s.
Bonaire,
13-03-15
Prachtig! Tuin van wuivende zachte koralen, seafans, en allerlei sponzen. Sprookjesachtig!
WHITE SLAVE
Marc
Bonaire,
8-12-14
Sterke stroming boven de zandvlakte vanaf het rif naar de kant.
White Slave starts with a sand bar where large eagle rays and stingrays live. Next is the reef. You need to swim quite a while to reach it. Once you're there the sand turns into soft coral, stretching from 8 to 20 meters and the marine life changes. Where the sand is the domain of the rays, on the reef turtles, surgeonfish and all kinds of sponges and corals thrive.
Particulars
White Slave lies right behind the white slave huts. Enter the water in front of the huts and watch how the rays hunt for worms and small fish on the sandy bottom.
Warnings
High waves can cause poor visibility on the sand bar. Unpredictable currents at times.
Read more
WHITE SLAVE Features
Nicknames

White slave

Address

EEG Boulevard, Bonaire

Parking

At white slave houses
Distance

30 m.

Suitable for

Advanced divers

Permit

Boanaire Nature Tag

Access

Hard here caused by loose stones

Facilities

Toilet

Water

Salt

Kind of dive

Shore dive, boat dive

Current

Medium, strong

Visibility

5 - 30.

Average visibility

20 m.

Depth

40 m.

Bottom

koraal en zand

Life

Eagle ray, stingray, barracuda, blue tang, cowfish, schoolmaster snapper, soft coral

Other recreation

Dating from the time of slavery, white slave houses, one of Bonaire's sights

Emergency

912
Current weather conditions
Wind :
Condition :
Temperature : °C