ZANDMEREN STEENFABRIEK
Duikersgids Support
Nederland, Gelderland
13-03-23
Onzeker of duikstek nog bereikbaar is. Toegang beperkt. Eventueel bootduik
ZANDMEREN STEENFABRIEK
Verzopen poesje
Nederland, Gelderland
21-07-20
Duikstek is gesloten! Groot hekwerk tegen vee maakt water ontoegankelijk. Niet kunnen duiken.
ZANDMEREN STEENFABRIEK
Frank junggeburth & Remco van
Nederland, Gelderland
17-05-20
Mooie lange duik véél vreemde objecten gezien
ZANDMEREN STEENFABRIEK
Rutger, Ad en Gijs
Nederland, Gelderland
30-08-15
Dat gaat niet goed daar. Hek is dicht met een hangslot, met een beetje rommelen kom je wel binnen, maar zicht is nul. Niet de moeite waard!
ZANDMEREN STEENFABRIEK
Mark
Nederland, Gelderland
4-06-15
Heftige duik bij de opening naar de waal deze stroomde hard vandaag. Aan de andere kant was het rustig en geen stroming maar veel jonge vis
ZANDMEREN STEENFABRIEK
Nederland, Gelderland
Zandmeren Steenfabriek is indirectly connected to the river, the Waal. This has many advantages. You get to see all the species that live in the Waal, without the strong current and poor visibility. Zandmeren Steenfabriek is located in a quiet area where not many people come. Attention! The entrance to the entry point is sometimes closed with a fence to keep the cattle grazing here inside.
Particulars
The Steenfabriek is connected with another lake on the northwest side of the entry point. Big predators are waiting for an easy prey at this spot. The trees on the northeast side of the entrance (left) become partially or totally flooded at high water. This area attracts a lot of fish in search of larvae, beetles and other insects.
Warnings
Sometimes the entry point of the Steenfabriek can't be reached because the fence is locked. If you can get through, close the fence properly to prevent the cattle from escaping. The site becomes part of the river at high water, making diving impossible.
Read more
ZANDMEREN STEENFABRIEK Features
Nicknames

Zandgat

Address

Waalbandijk, Heesselt

Parking

Limited parking at the roadside
Distance

100 m.

Suitable for

Beginners, experienced divers

Permit

N.v.t / NA

Access

Restricted access

Facilities

None

Water

Fresh

Kind of dive

Shore dive

Current

None, strong at high water

Visibility

1 - 7 m.

Average visibility

4 m.

Depth

19 m.

Bottom

zand en klei

Life

Perch, catfish, ruffe, bream, pike, pike-perch, freshwater shrimp

Other recreation

Swimming

Emergency

112
ZANDMEREN STEENFABRIEK Photos and Images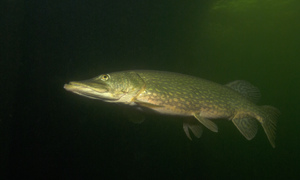 ZANDMEREN STEENFABRIEK Log Report Images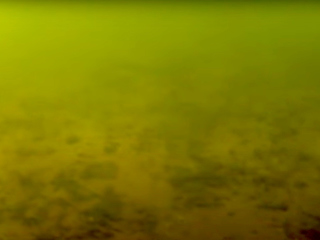 Current weather conditions
Wind :
Condition :
Temperature : °C