Ben Leermakers w. Corsair Diving
18-07-2019
63 minute dive along the west reef towards the sand plain. Not …
Charlène Martin
29-05-2019
We are 2 people who would like to dive today in the afternoon.
1 m Visibility
-2 °C - 1 m
Ben Leermakers w. Corsair Diving
16-03-2019
Diving with Fiona. First dive for today. Visibility alright but …
Ben Leermakers Corsair Diving
27-09-2018
Despite wind still diving here. Very busy though. Huge Octopus, …
20 m Visibility
27 °C - 25 m
Ben Leermakers w. Corsair Diving
13-03-2018
Good dive to fully grown reef and 2 caves, quite some fish and …
Ben Leermakers w. Corsair Diving Malta
3-07-2017
Second dive of the day with Chris towards the cave. Nice little …
Craig McMorris w. Dive Malta
2-10-2016
Nice shallow DSDs. 4 Octopus, 3 Moray, lots of small fish. As …
25 m Visibility
25 °C - 15 m
ZURRIEQ WEST REEF & CAVES
Malta
The West Reef & Caves is a very popular spot near dive site Um El Faroud. Leave the inlet at the entry point, close by you will find the divers helmet which was placed on the sea bed to commemorate the 50th aniversary of the Atlam Divers Club, a local Maltese diving club. Then turn right and keep the reef at your right hand along gullies, ledges and boulders to reach the incredible Bell Tower Cave at 28 meter. The cave has three entrances and is usually full of red cardinalfish. A little further there's a second cave at 25 meters, worth exploring if your air supply is sufficient, otherwise turn around. Many divers tend to do their night dives in the inlet because of the abundance of life that can be seen then.
Particulars
Use Um El Faroud's entrance at the Zurrieq inlet. Leave the water by the ladder or otherwise at the end of the inlet at the boat ramp.
Warnings
Beware of boats on the surface in the inlet! Choppy water can make exiting difficult.
Read more
ZURRIEQ WEST REEF & CAVES Features
Nicknames

Zurrieq, Faroud, Blue Grotto, Wied iz-Zurrieq, west reef, west reef & caves

Address

Triq Congreve, Wied iz-Zurrieq, Malta

Parking

Voldoende parkeergelegenheid, plaatsen bij instap gereserveerd voor duikscholen.
Distance

20 m.

Suitable for

Advanced divers, day out with the family, experienced divers

Permit

N.v.t.

Access

Free access, stairs or ladder, giant stride

Facilities

Accessible toilet, boat dive facilities, boat ramp, toilet, small shop, bus stop, mobile ice cream parlor

Water

Salt

Tide

N.v.t.

Kind of dive

Night dive, reef dive , cavern dive, reef wall dive

Current

Limited, strong, variable

Visibility

10 - 40 m.

Average visibility

25 m.

Depth

30 m.

Bottom

rotsblokken,zand en stenen

Life

Scorpionfish, seahorse , striped red mullet, common hermit crab, common octopus, parrotfish, mediterranean damselfish, mediterranean cardinalfish or king of the mullets, painted comber, rainbow wrasse, salema porgy or cowbream

Other recreation

Snorkeling , swimming , rambling, paid boat trip to Blue Grotto

Emergency

112
ZURRIEQ WEST REEF & CAVES Photos and Images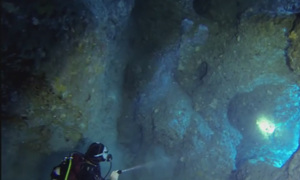 Current weather conditions
Wind :
Condition :
Temperature : °C