HAGESTEIN
Robert van Seters
Nederland, Utrecht
22-06-22
Opleidingsduik naar 20m Was redelijk maar weinig gezien.
HAGESTEIN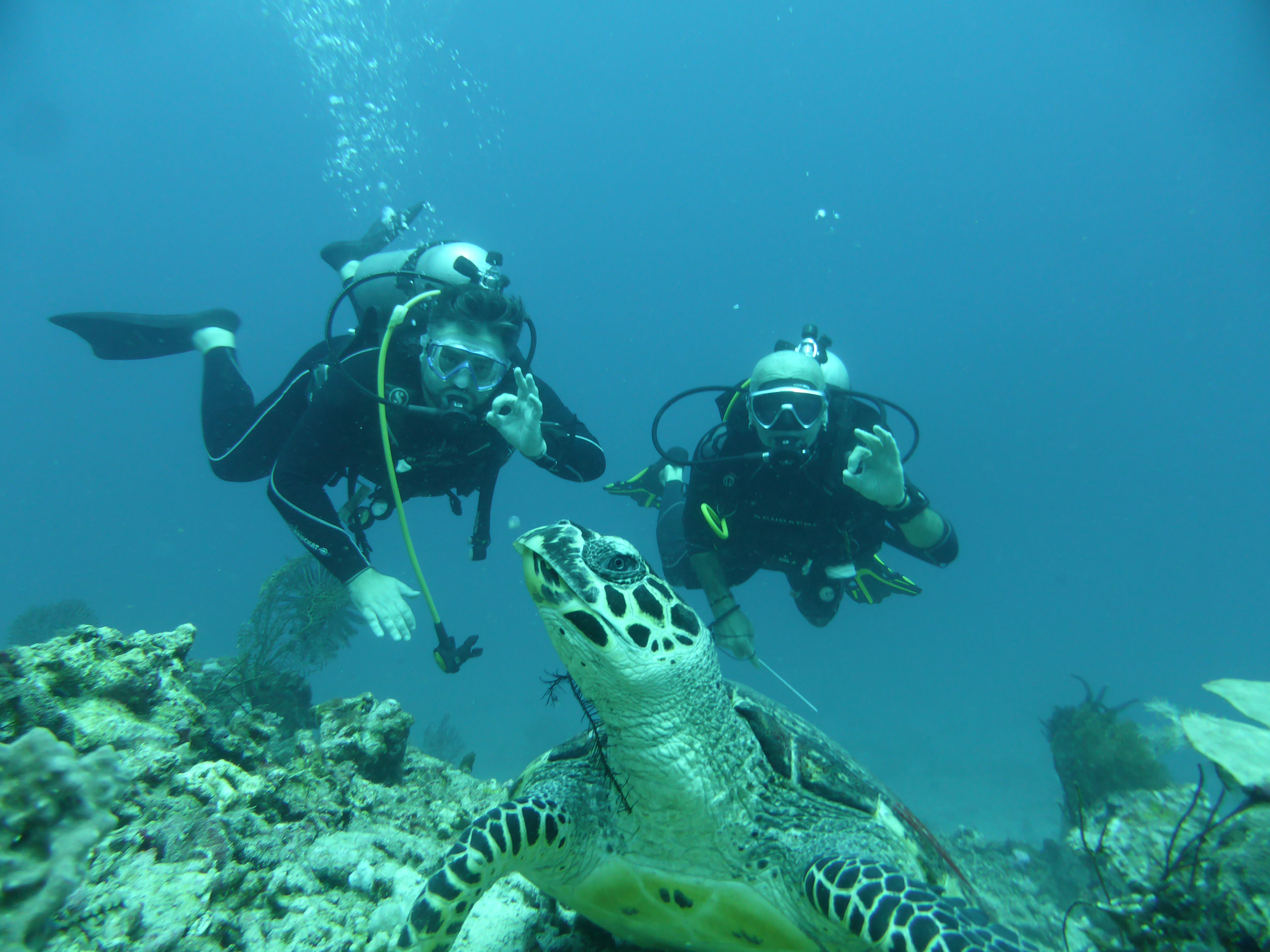 Marijn van Driest
Nederland, Utrecht
1-06-22
Grote snoek (gezien door buddy) en een meerval -75 cm . Helaas te druk met bijstellen witbalans voor de foto. Mooi onderwater landschap.
HAGESTEIN
Robert van Seters
Nederland, Utrecht
1-05-22
Oliebolleninhaalduik van de club. Zicht was erg slecht, minder dan halve metet. Oliebollen en glühwein waren lekker
HAGESTEIN
Fons en Eric
Nederland, Utrecht
10-07-21
Slecht zicht, veel sediment. Mooie wanden, veel klein spul en een dikke snoek
HAGESTEIN
André
Nederland, Utrecht
7-07-21
Zicht wisselend. Wat kreeftjes, baarsjes en een snoek gezien.
HAGESTEIN
Martijn en Hans
Nederland, Utrecht
20-06-21
Tof landschap. Troebel water, rondom het parcour zicht redelijk (4m), wel fris (14gr-10m). Weinig leven: paar kleine kreeftjes en een baars.
HAGESTEIN
Ivar. Patrick
Nederland, Utrecht
16-05-21
Water was best frips. Hoe dieper we gingen hoe slechter het zicht werd we zijn terug gegaan naar 2-4m daar 2.5 zicht en 13 graden
HAGESTEIN
Eric en Ingrid
Nederland, Utrecht
27-04-21
Vriendelijke beheerder en normaal gesproken een fijne duikstek. Zicht was nu bizar slecht. Duik afgebroken.
HAGESTEIN
Linda
Nederland, Utrecht
18-12-20
Aan de zuidkant erin gegaan. Wat kreeftjes en op diepte baarsjes. Minder blokken / reliëf dan noord maar best oké.
HAGESTEIN
Gerrit Bredewoud
Nederland, Utrecht
29-11-20
Eindelijk weer goed zicht in deze leuke plas. Snoeken(3), palingen(6) ,garnaaltjes en posjes.
HAGESTEIN
Leo
Nederland, Utrecht
23-10-20
Weer eens lekker gedoken. Zicht op diepte erg goed. Donker omdat het aan de oppervlakte wat stoffig is. Veel kreeftjes, wie heeft een recept
HAGESTEIN
Maarten
Nederland, Utrecht
21-09-20
Zicht tussen 0 en -8mtr 1 a 2 meter onder de -8 beter, rond de 5 mtr, maar wel mistig. Verder 0 leven gezien. vulstation neem int insert mee
HAGESTEIN
Piet Grasmayer
Nederland, Utrecht
17-09-20
Fijne duik, voor Hagestein goed zicht!\nBoven -7m ca 1 tot 2m, van -7 tot -8,5 slecht, onder -8,5 helder, tot wel 8m.
HAGESTEIN
Gerrit Bredewoud
Nederland, Utrecht
6-09-20
Tot -8 meter zeer slecht daaronder redelijk tot goed zicht maar daar ziet het er totaal dood uit. Niet één (levende) vis gezien in 53 min
HAGESTEIN
Nico en marga
Nederland, Utrecht
2-09-20
Super slecht zicht Maar we weer groene geleimosdiertjes op 7,5 meter diep
HAGESTEIN
Nederland, Utrecht
Hagestein, also known as Everstein or Put van Hagestein, is a varied dive site in Utrecht. It has some facilities and is located at the camping grounds, Everstein. Diving is possible from 1 April to 1 October. Visibility is unstable but can reach up to 8 meters. Everstein has lots of fish, beautiful habitats and a wunderful underwater trail with objects such as a car, a radar and a boat. Paid diving.
Particulars
Enter the water from the beach and start to explore Everstein. There is a wonderful underwater landscape on the west side of waiting to be discovered and there should be a 2 meter catfish somewhere.
Warnings
Only paid diving. Several euro's per dive. Emergency Assistance Plan provided. Contact the administrator.
Read more
HAGESTEIN Features
Nicknames

Everstein,Hagesteinse plas,Put van Hagestein

Address

Lekdijk 34, 4124 KC, Hagestein

Parking

Sufficient parking
Distance

50 m.

Suitable for

All levels, disabled divers (parking close to entry)

Permit

N.v.t. / NA

Access

Paid diving

Facilities

24/7 scuba fill station, shower, cafetaria, changing rooms, toilet, AED 24

Water

Fresh

Kind of dive

Shore dive

Current

None

Visibility

1 – 8 m.

Average visibility

2 m.

Depth

20 m.

Bottom

zand,veen en klei

Life

Perch, carp, catfish, eel, pike, pike-perch, tench

Other recreation

Camping, beach recreation, swimming

Emergency

112
Current weather conditions
Wind :
Condition :
Temperature : °C