DE STOEP
Bert, Mariska & Marieke
Nederland, Limburg
14-06-21
Wat een belevenis, hilariteit alom🤣 ladder is goed verstopt, wel gevonden. Meerval gezien, veel sponzen, en op adem komen en door💪🏻🤿☀️
DE STOEP
Steven, Dominique, Paul, Hans
Nederland, Limburg
27-08-20
Geen zicht! Avontuur rijker, illusie armer! Wel lol gehad en verloren lamp terug gevonden.
DE STOEP
Roy Ed Rudolf Marc
Nederland, Limburg
5-08-20
Leuk om een keer te doen,maar dan heb je het ook wel gezien. Na de duik heerlijk gegeten op terras bij naastgelegen eetcafe "de Stoep"
DE STOEP
Mr. P.
Nederland, Limburg
17-07-16
Zowel onder de rotonde als langs de oevers van het kanaal een uiterst belabberd zicht. Slechte kennismaking met deze stek.
DE STOEP
Nederland, Limburg
Diving at De Stoep means watching fish! At least if visibility is good and there is winter clustering going on. Winter clustering is when a large number of fish gather in one place where the water temperature and current are fairly constant. Pike, perch, bream, carp, roach cane, gobies, all mixed together. The circumstances are special. You are dive into a dark tunnel, in flowing water, beneath a round about. Be discreet and leave no mess behind. You are in the middle of a village. Not suitable for groups!
Particulars
Enter de Stoep at the northeast side with a ladder (2.5 meters, see map). Hide the ladder, you'll need it to come out of the water. Then swim out to the entrance of the tunnel to get used to the flow. Now turn on your lamp and your (film) camera and swim back and forth in the tunnel.
Warnings
Don't dive in de Stoep with groups! Rising and breathing in the tunnel without regulator is possible. Yet sufficient diving experience is required. From May till October mowing takes place under water every 5 weeks. Always take your diving lamp.
Read more
DE STOEP Features
Nicknames

Noordervaart,Meijel

Address

Roggelsedijk 19, 5768 RA Meijel

Parking

Sufficient parking
Distance

25 m.

Suitable for

Advanced divers

Permit

N.v.t / NA

Access

Free access

Facilities

None

Water

Fresh

Kind of dive

Shore dive

Current

Limited, strong

Visibility

1 - 7 m.

Average visibility

4 m.

Depth

4,1 m.

Bottom

zand en sediment

Life

Perch, bream, goby, carp, common rudd, pike, pike-perch, roach

Other recreation

None

Emergency

112
DE STOEP Photos and Images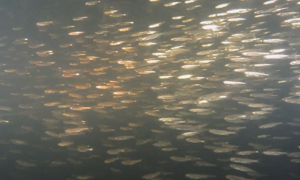 Current weather conditions
Wind :
Condition :
Temperature : °C