ZUIDPLAS
RoKle & MaKle
Nederland, Limburg
13-06-21
Supervriendelijke staff, topvoorzieningen = 5*. Briefing, taxi voor de duikspullen, top! Duikgebied is de moeite waard om een keer te doen.
ZUIDPLAS
Esther van Kruijsdijk
Nederland, Limburg
13-06-21
Santi droogpak-testdag met Sublub Voerendaal en Limburgdiving. Heerlijk duikje en gezellig clubje mensen. Prima zicht, heerlijk duikje!
ZUIDPLAS
Bart de Bont
Nederland, Limburg
9-05-21
Vandaag de nieuwe boeienlijn geplaatst zodat er weer veilig gedoken kan worden. Zicht is prima, op het wrak de Ghost zat al veel vis.
ZUIDPLAS
Roy Ed Rudolf Marc
Nederland, Limburg
5-08-20
Leuke duiklocatie waar je met open armen word ontvangen tegen aanvaardbare prijzen. Zicht was momenteel helaas erg slecht.
ZUIDPLAS
Enjoy
Nederland, Limburg
19-07-20
Mooie duik, heel goed zicht voor Nederlandse begrippen, veel kleine vis
ZUIDPLAS
Kenneth
Nederland, Limburg
26-08-18
Zeer slecht zicht minder dan 10 cm! Je zag je eigen kompas niet eens. Buddylijn aanbevolen!
ZUIDPLAS
Enjoy
Nederland, Limburg
10-08-18
De eerste 3-4 meter een mist in het water door de algen, daarna prima zicht met heel veel vis, wel erg donker, dus een lamp is wel een must
ZUIDPLAS
Tim Db
Nederland, Limburg
23-06-18
Leuke duik. Wel slecht zicht tot 8m buiten de boeien beter. Veel jonge vis links van de steiger. Vriendelijke service!
ZUIDPLAS
Misty
Nederland, Limburg
20-05-18
ZUIDPLAS
Ton van Schoote
Nederland, Limburg
8-04-18
eerste duik dit jaar @ Enjoydiving.\r\nenkele kreeftjes, snoek en in frisse 1 en frisse 2 zaten meervallen \r\n
ZUIDPLAS
ZUIDPLAS
Nederland, Limburg
10-06-17
Leuke stek. Twee duiken gemaakt, drie snoeken gezien en bij de speedboot op 20m geweest. De service bij Njoy diving is geweldig!
ZUIDPLAS
Enjoy
Nederland, Limburg
5-06-17
Verschillende grote snoekbaarzen, grote baarzen en al veel kleine vis. Het wrak de Ghost is volledig te zien, dus zicht is minimaal 10 meter
ZUIDPLAS
ZUIDPLAS
Nederland, Limburg
3-06-17
Prachtige duikstek. Goed zicht omder de 4 m. Ver grote baars, snoekbaars en snoek
ZUIDPLAS
Wesley Savelkoul
Nederland, Limburg
28-05-17
Vandaag na het onweet heerlijk gedoken. Zicht was top, Ghost was vrijwel geheel te zien. En diverse vissen (baars en snoekbaars) gespot.
ZUIDPLAS
ZUIDPLAS
Nederland, Limburg
28-05-17
Fantastische duik, veel Snoekbaars. Goed verzorgde duikbasis, mooie omgeving, heerlijk dagje duiken, de moeite waard
ZUIDPLAS
Nederland, Limburg
Zuidplas in Roermond is a beautiful dive site, managed by Limburg Diving and located in the resort Marina Oolderhuuske. The Zuidplas is connected to the river, the Maas, which results in a wide biodiversity with species such as salmon and catfish. Typical for the Zuidplas are the many mussel beds, beautiful clay wall and good facilities, such as changing rooms, was taps, showers, and restroom. There are even trolleys to transport your gear. You'll be briefed while sipping on a cup of tea or coffee before diving. Paid Diving. Sign up via Limburg Diving. Please take notice of opening hours.
Particulars
Enter the Zuidplas after the short briefing by Limburg Diving, with a cup of thee or coffee. There are special mats at the bottom before the entry point, making it possible to put on your fins before descending. Now find your way to the objects, the clay walls, the reed beds and maybe the catfish.
Warnings
Use a surface buoy while diving outside the marked area of the Zuidplas.
Read more
ZUIDPLAS Features
Nicknames

Oolderhuuske

Address

Oolderhuuske 1, 6041 TR Roermond

Parking

Paid parking
Distance

50 m.

Suitable for

Disabled divers, night diving, scuba diving practice, underwater photography, all levels

Permit

N.v.t / NA

Access

Paid diving

Facilities

Showers, dive center , restaurant, sinks , jetty, toilets, trolleys, fill station

Water

Fresh

Tide

N.v.t.

Kind of dive

Shore dive

Current

Limited

Visibility

2 - 10 m.

Average visibility

4 m.

Depth

30 m.

Bottom

kleibodem met veel mosselbanken

Life

Perch, carp, catfish, eel, ruffe, pike, pike-perch, roach, salmon, cray fish, pumpkinseed

Other recreation

Boat and canoe rental. enjoy the beautiful resort marina oolderhuuske after your dive., boating, yachting

Emergency

112
ZUIDPLAS Photos and Images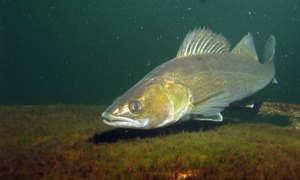 Current weather conditions
Wind :
Condition :
Temperature : °C