SPIEKSEE
Denny
Duitsland,
1-10-22
Veel kleine visjes en veel alg.
SPIEKSEE
DiveActivity Rob&Margreer
Duitsland,
10-09-22
Met 10 man een weekend Duitsland georganiseerd start met een geweldige stek, enorme scholen baars, voorn, snoeken en heerlijk warm water.
SPIEKSEE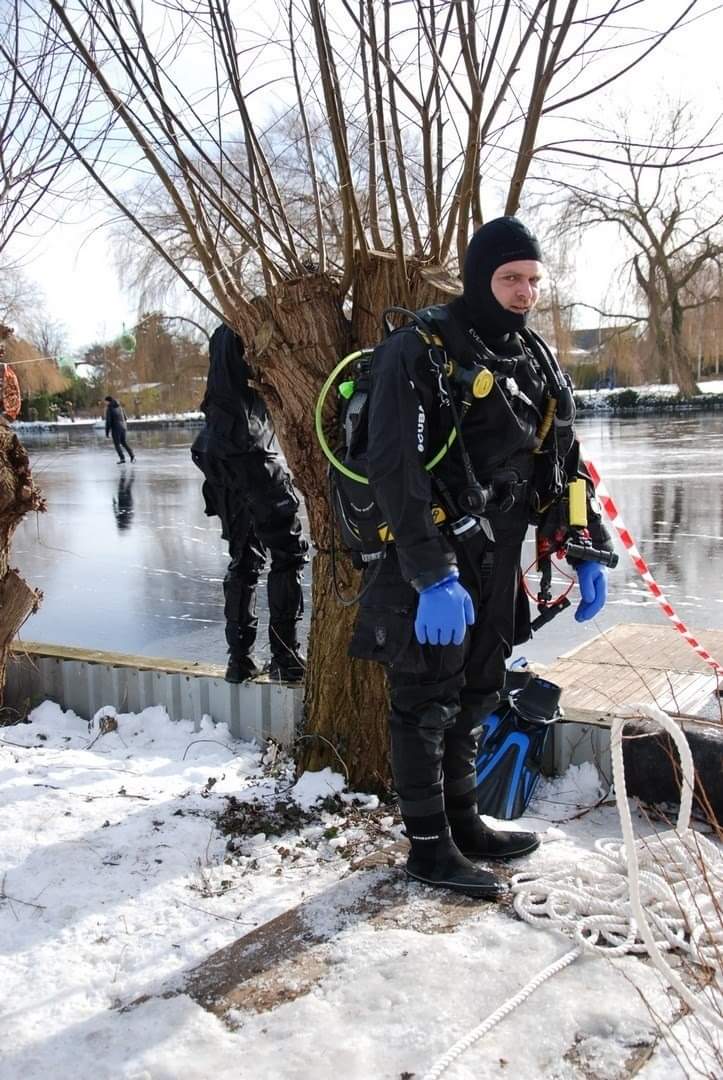 andre de zwaan
Duitsland,
16-07-22
Zicht redelijk, veel scholen kleine visjes.
SPIEKSEE
Peter_ Aqua Love
Duitsland,
7-05-22
Plantjes beginnen te groeien en de baarzen hebben hun eitjes afgezet aan de takken onderwater.
SPIEKSEE
Rob&Margreet Dekker
Duitsland,
12-04-22
Exploratie duikje. Zicht slecht voor wat normaal is bij deze plas. Momenteel geen leven te zien , we zijn te vroeg voor deze plas.
SPIEKSEE
Martijn
Duitsland,
13-06-21
Zeer goed zicht alleen geen vis gezien. 40min 10,5mtr 18•C
SPIEKSEE
Peter Aqua Love
Duitsland,
9-05-21
Vanmorgen een duik gemaakt in de Spieksee. Er waren veel vissers, maar vonden het eerder interessant dan irritant. Zicht helaas maar 2 meter
SPIEKSEE
Kunk
Duitsland,
22-08-20
Leuke duikplek veel vis en vooral bij de kant leuke begroeing.
SPIEKSEE
Peter _Aqua Love
Duitsland,
16-08-20
Zicht iets aan de mindere kant.\nleuke duik met veel vis in het groen.
SPIEKSEE
Eric en Paul
Duitsland,
27-10-19
Leuke duik met mooi weer. Klein vis, kreeftjes en een jounge snoek gezien.
SPIEKSEE
Peter Aqua Love
Duitsland,
7-07-19
Zicht tot 6 meter redelijk, wat dieper veel algbloei. Veel vis, ondanks zicht wat leuke plaatjes kunnen schieten.
SPIEKSEE
Eric en Paul
Duitsland,
7-07-19
Zeer mooie duik met veel vis. Van kleine visjes tot een grote snoek. Ook weer veel onderwater planten. Temp. Van het water is lekker.
SPIEKSEE
Wim
Duitsland,
30-12-18
SPIEKSEE
Max Flikkema
Duitsland,
10-06-18
Snoekbaars van zeker 80 cm en veel jonge vis.
SPIEKSEE
Johan
Duitsland,
10-06-18
Zicht slechter dan vorige week waarschijnlijk door het weer en de vele zwemmers grootte snoekbaars en div scholen klein vis
The Spieksee is a quite clear lake with lush vegetation. Between the green you can spot small fish but also large predators. The old trees in the northeast corner form a fascinating habitat. Always sign in before you start your dive, with date, time and the number of divers. Make sure to know the house rules and obey them.
Particulars
Enter the water from the shore and start looking for fish. The Spieksee is connected to open water and seems to be as a breeding ground. That's why there is always an abundance of young fish. They hide between the water plants and in the holes of the big, old trees in the north and northeast corner. They are also found between the branches and roots of the shore vegetation. Pike and perch also thrive here. Sometimes you can spot up to ten pike in one dive.
Warnings
Always obey the house rules of the Spieksee. The use of a diving flag or diving buoy is mandatory. Beware of fishing gear.
Read more
SPIEKSEE Features
Nicknames

Spieksee

Address

Zum Spieksee 5

Parking

Sufficient parking
Distance

100 m.

Suitable for

Night diving, disabled divers (easy entry in north corner for wheelchairs), all levels

Permit

N.v.t. / NA

Access

Free access

Facilities

None, large petrol station nearby

Water

Fresh

Kind of dive

Shore dive

Current

None

Visibility

2 - 8 m.

Average visibility

5 m.

Depth

20 m.

Bottom

zand

Life

Pike, pike-perch, eel, roach, perch, many young fish

Other recreation

Beach recreation, swimming , fishing

Emergency

112
Current weather conditions
Wind :
Condition :
Temperature : °C