HEEDERSEE
Johnny Fokkema
Duitsland,
23-04-23
2 baarsen gezien was goed te doen.
HEEDERSEE
benk willem
Duitsland,
28-04-23
rond april heel wijnig leven
HEEDERSEE
Peter Aqua Love
Duitsland,
6-09-22
Buitenbad weer gesloten, dan maar overstappen naar het buitenwater en de vissen gedag zeggen.
HEEDERSEE
Peter Aqua Love
Duitsland,
9-08-22
Vanmorgen vroeg lekker duikje gemaakt, zonnetje windstil en met goed zicht en aardig wat visjes om mij heen. Lekker wakker worden zo ;-)
HEEDERSEE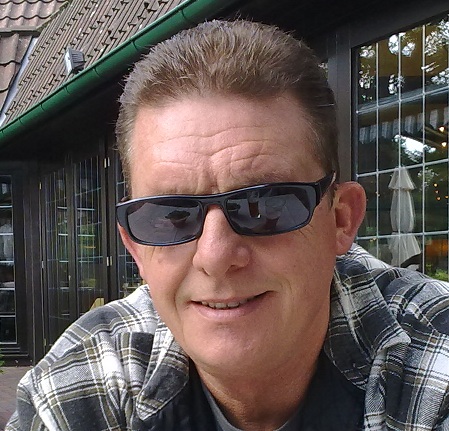 Peter Houniet
Duitsland,
24-06-22
Duikje met leuke ontmoeting tijdens afdaling. Baarzen zijn nog even stukje meegezwommen ook.
HEEDERSEE
Rob&Margreet Dekker
Duitsland,
13-04-22
Zicht was acceptabel. Ook hier nog weinig leven. Omdat er weinig variatie in de bodem is verveeld het dan snel. Wel mooi navigatie parcours.
HEEDERSEE
Peter_aqua love & Stefan S.
Duitsland,
2-09-21
Goed zicht. Parende rivierkreeftjes en een groep scharrelende karpers. Het was weer een leuk duikje 😎👌
HEEDERSEE
Peter Aqua Love
Duitsland,
4-10-20
Clean-up Dive vandaag met duikteam Aqua Love.Resultaat mag er zijn: 70 flessen, vele haarbandjes, brillen, plastic, aanstekers en veel meer
HEEDERSEE
Peter Houniet
Duitsland,
5-09-20
Deze duikstek is zeer geschikt voor beginners, dus vandaag een Introduik gemaakt met Alain K. Hij vond het een prachtige ervaring. :-)
HEEDERSEE
patricia
Duitsland,
6-08-20
mooi helder water, mooie karper gezien en wat snoekbaars, gedoken tot 9 mtr
HEEDERSEE
Peter Houniet _Aqua Love
Duitsland,
27-07-20
Paar weken geleden tuintje uitgezet met diverse nieuwe soorten onderwaterplanten om te kijken wat geschikt is voor hier. Wolhandkrab gespot.
HEEDERSEE
Bert en Willem
Duitsland,
6-10-19
Duiktijd 59min mooie school baarsje 20-25cm 40stuks ook nog veel rotzooi opgeruimd van de bodem
HEEDERSEE
Aqua love 30 jaar duik
Duitsland,
6-10-19
Vandaag 30 jarig bestaan gevierd met een aantal duikteamleden. Duik met bbq. Duik = onderwater aanplant gewas en schoonmaak. Topdag
HEEDERSEE
Hans Dubiez
Duitsland,
7-11-18
Parkeren vlak bij makkelijke instapplaats.\nGeen leven gezien.\nDit was uitwijk plek ivm lage waterstand Geeste.\nLeuk duikje.
HEEDERSEE
Peter Aqua
Duitsland,
7-09-16
Weinig vis gezien, maar wel een leuk duikje geweest.
The Heedersee is a nice dive site for unexperienced divers. You can count on reasonably good visibility and a bottom that slopes gradually from the entry point. Characteristics are the beautiful sandy bottom, the line trail and here and there some fish. The Heedersee has plenty of other recreational opportunities and is therefore an outing for the whole family.
Particulars
The Heedersee can be entered from a beach. Submerge and follow the line trail to practice your skills. The best chance of spotting marine life at Heedersee is to cross over to the other side and look for fish. At the end of summer, the bottom in front of the beach is littered with sunglasses, coins and other objects. See if you can find anything.
Warnings
Hedersee has a ski track and a beach and can be busy in summer time. Stay out of the ski area. Possibly fishermen on the south side. Less visibility on busy summer days.
Read more
HEEDERSEE Features
Nicknames

Heedersee

Address

Störtebeker Straße 1, 26892 Heede, Duitsland

Parking

Paid parking for 50 cars busy in summer time
Distance

50 m.

Suitable for

Scuba diving practice (good visibility), disabled divers (gradually sloping bottom), day out with the family, all levels

Permit

N.v.t. / NA

Access

Free access

Facilities

Toilets, shower and restaurant

Water

Fresh

Kind of dive

Shore dive

Current

None

Visibility

1 - 8 m.

Average visibility

4 m.

Depth

15 m.

Bottom

zand en klei

Life

Pike, perch, roach

Other recreation

Day recreation , swimming , water ski track

Emergency

112
Current weather conditions
Wind :
Condition :
Temperature : °C