ENGELSE KRUISERS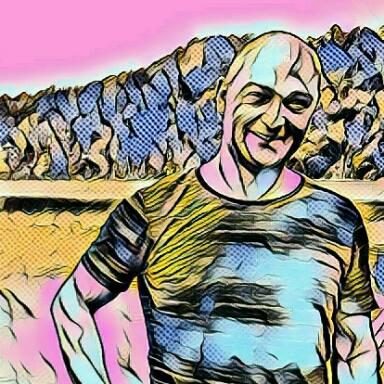 D Z
Nederland, Zuid Holland
17-06-23
Redelijk zicht van ongeveer 10 meter en veel vis - scholen Steenbolk, twee kabeljauws, gehoornde slijmvis, enorme kreeft "Nessie"
ENGELSE KRUISERS
Celia en Dick
Nederland, Zuid Holland
3-07-21
2 duiken op de Hogue. Veel leven, vooral steenbolk. Helaas geen andere zwemmende vis. Gehoornde slijmvis, donderpad. En veel patroonhulzen
ENGELSE KRUISERS
GJ en Hasso
Nederland, Zuid Holland
8-08-20
Wrakduikspecialty afgerond op de Aboukir en Hoque. Veel steenbolken, pollak en cordietstaafjes.
ENGELSE KRUISERS
Ruben B.
Nederland, Zuid Holland
12-03-20
Mooie duiken gemaakt op deze prachtige wrakken!
ENGELSE KRUISERS
Nederland, Zuid Holland
The Engelse Kruisers (English Cruisers) are among the most dived wrecks of the North Sea. They are three armoured cruisers from the First World War, that were sunk by the impact of torpedoes. The ships lie together at about three hours sailing off the coast of Scheveningen. They are enormous wrecks, damaged by treasure hunters, but still just as impressive to dive on. The Cressy lies with her keel up. The Aboukir lies upside down and is largely broken, with the engine, gun towers and ammunition boxes still easily recognizable. The Hogue is the most damaged. She lies in two parts on the North Sea floor and contains most of the ammunition boxes of the three wrecks. The ammunition is harmless, provided you don't touch anything.
Particulars
The English cruisers can be reached by boat. While descending along the anchor line you can already see the contours of the wrecks. The disaster with the English cruisers took place on 20 September 1914 at 07.00 am. Thick clouds of smoke above the horizon at 21 miles southwest of Scheveningen betrayed the damage caused by the U9, a small German submarine. The submarine is then still a super modern attack weapon that can hardly be fought against. More than 2200 men ended up in the water of which 1459 died and 836 were rescued. One man is rescued three times, first by the Hoque after the first attack, then by the Cressy after the second attack and finally by the Dutch ship, the Titan.
Warnings
The English cruisers are war graves. Don't take anything from this dive site and make sure you don't damage anything. The ammunition aboard the wrecks is harmless, provided you don't touch anything! Diving on the English cruisers requires wreck diving exp
Read more
ENGELSE KRUISERS Features
Nicknames

HMS Aboukir,HMS Cressy,HMS Hoque,Englisch Cruisers

Address

Noordzee, North Sea

Parking

At boat charter
Distance

180 min.

Suitable for

Advanced wreck divers

Permit

N.v.t / NA

Access

Free access

Facilities

Boat dive facilities

Water

Salt

Kind of dive

Boat dive, wreck dive

Current

Medium

Visibility

5 - 20 m.

Average visibility

10 m.

Depth

26 m.

Bottom

zand

Life

Pouting, cod, lobster, north sea crab

Other recreation

Boating, yachting

Emergency

112
ENGELSE KRUISERS Log Report Images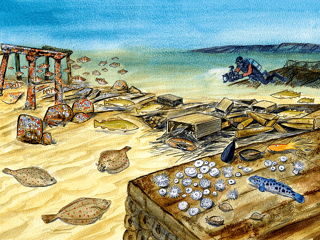 Current weather conditions
Wind :
Condition :
Temperature : °C