FUNCHI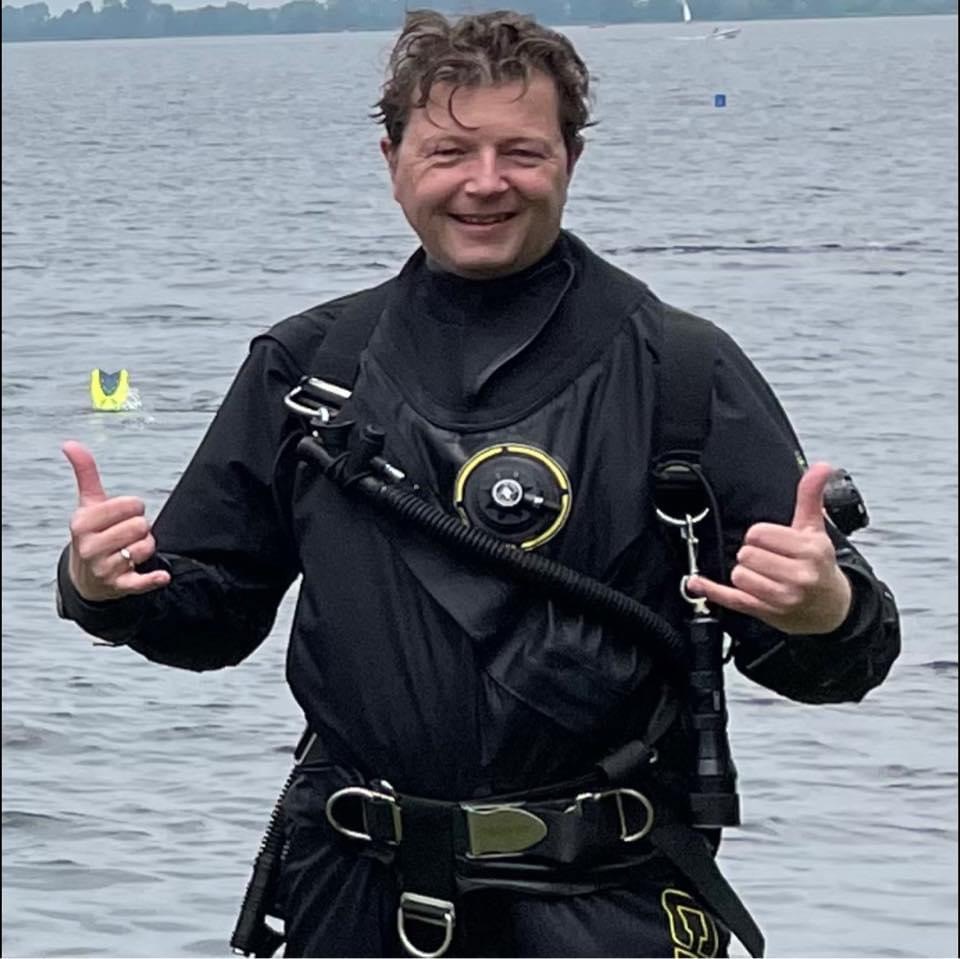 Henk Nachtegaal
Bonaire,
2-06-23
Geweldige duik! Met de boot mee van East Coast Diving: nog nooit zo veel Schildpadden gezien in èèn duik. Prachtig koraal en vol met vis.
FUNCHI
Hj Bonsma
Bonaire,
24-01-20
Mooie duik. Rustig weer, weinig stroming
FUNCHI
Robert Reindsen
Bonaire,
18-11-19
Mooie Lionfish duik met Johan van Private Divers Bonaire. Weinig golven weinig stroming en VEEl LIONFISH. De grootste 40cm
FUNCHI
Johannes
Bonaire,
1-06-19
Geen wind en weinig golven op de east coast. Eagle ray, Sting ray(foto), murene, reefshark, lionfish en grote green turtle! Met gids!!
FUNCHI
Linda & Steven
Bonaire,
27-05-19
Mooie duikplaats schildpad, baracuda....
FUNCHI
Niels M
Bonaire,
20-04-18
Mooie duik! 11 Eagle rays, 4 groene murene's en handvol grote green turtles.
FUNCHI
Donpi
Bonaire,
6-03-18
Duik vanuit zodiac. Tegen lichte stroming in door kanaal. Schilpadden, adelaarsroggen en duivelsrog.
FUNCHI
Paul Devriendt
Bonaire,
6-03-18
Bootduik op funchi, verschillende eale rays en schidpadden gezien, mooie duik.
FUNCHI
Dirk Poschet
Bonaire,
6-03-18
Eagle rays en sting rays, duik afhankelijk van wind
FUNCHI
Karolien
Bonaire,
6-03-18
Bootduik. Adelaarsrog, duivelsrog, schildpadden
FUNCHI
Joost
Bonaire,
6-03-18
Bootduik. Door tegen de stroom in te duiken zagen we alle groot leven passeren langs het rif. Adelaarsroggen, duivelsrog, schildpadden, ...
FUNCHI
David Carsauw
Bonaire,
6-03-18
Driftduik op het noordelijk deel. Schilpadden, adelaarsroggen en stekelruggen kruiste regelmatig ons pad. Koraal ongerepter dan westkant.
FUNCHI
Funchi
Bonaire,
25-10-16
20 schildpadden 5 eaglerays 3 stingrays 2x groene murene.
FUNCHI
De Duikelaars
Bonaire,
5-03-16
East Coast Diving. Rif met veel waaiers. Adelaarsroggen, pijlstaartrog, 2 barracuda's, koraalduivels, groene murene en 20 schildpadden!
Funchi is a vast dive site in eastern Bonaire, which shelters Lac Bay from the open sea. It's a typical drift dive, where only a portion of the reef can be seen. Funchi consists of beautiful healthy coral on a beautiful reef that runs down to 70 meters. Striking appearances at Funchi are nurse sharks and reef sharks. Stingrays, eagle rays, turtles, black shrimps and lobsters are common residents. Dive with a local guide, especially in harsh weather conditions.
Particulars
Enter the water from the shore of the boat. During your dive in Funchi you'll almost certainly encounter rays. You'll see these beautiful animals floating in schools over the reef. The healthy coral and the vastness of this remote nature reserve will make your dive unforgettable.
Warnings
Always dive with and experienced, local guide.
Read more
FUNCHI Features
Nicknames

Lac Bay

Address

Lac Bay

Parking

Sufficient parking
Distance

70 m.

Suitable for

Experienced divers with guide

Permit

Bonaire Nature Tag

Access

Nature fee

Facilities

None

Water

Salt

Tide

N.v.t.

Kind of dive

Boat dive, shore dive

Current

Limited, strong

Visibility

10 - 30 m.

Average visibility

20 m.

Depth

70 m.

Bottom

zand

Life

Eagle ray, turtle, reef shark, nurse shark, thornback ray

Other recreation

None

Emergency

912
Current weather conditions
Wind :
Condition :
Temperature : °C